Was feeling a bit under the weather (aka sick) this weekend, nothing serious, but not well enough to think that working outside in the cold would help me feel any better.
Undettered I looked at what can be done in the shack (aka my home-office) and there is always plenty to do ! With the Nebula build the tidyness got a big neglected and mutliple things stated but not really progressed in a considerable way.
If any of you rememeber, or care to look back at earlier posts, you can see my 'shack' has really evolved. All the synths have move next door to their own mixing desk and imac just for running music related apps, so that has allowed me to fully expand one side of the room with other computer equipment
I am using a smaller ZMX862 mixer into a Yamaha A-S201. I take the line-out from the dual-line BHI noise canceller into the mixer, then into the amp. The sound quality is amazing (should record something when i get time). The down side to this setup is the absence of an integral USB interface that is on the larger mixing desk now used for the synths. To overcome this I've ordered a Behringer UCA222 USB Audio interface which will allow me to both record and take sound from the mac (why did they ever remove the optical line out ?!?!).
I've also setup my build bench used for kits and linux raspberry pis & servers to faciliate the use of the various SDR's I have. My aim is to have a number of SDRs setup, ideally I will a full band SDR available over the internet. OpenWebRX is available from github whilst based on Python 2, looks good for the job for now.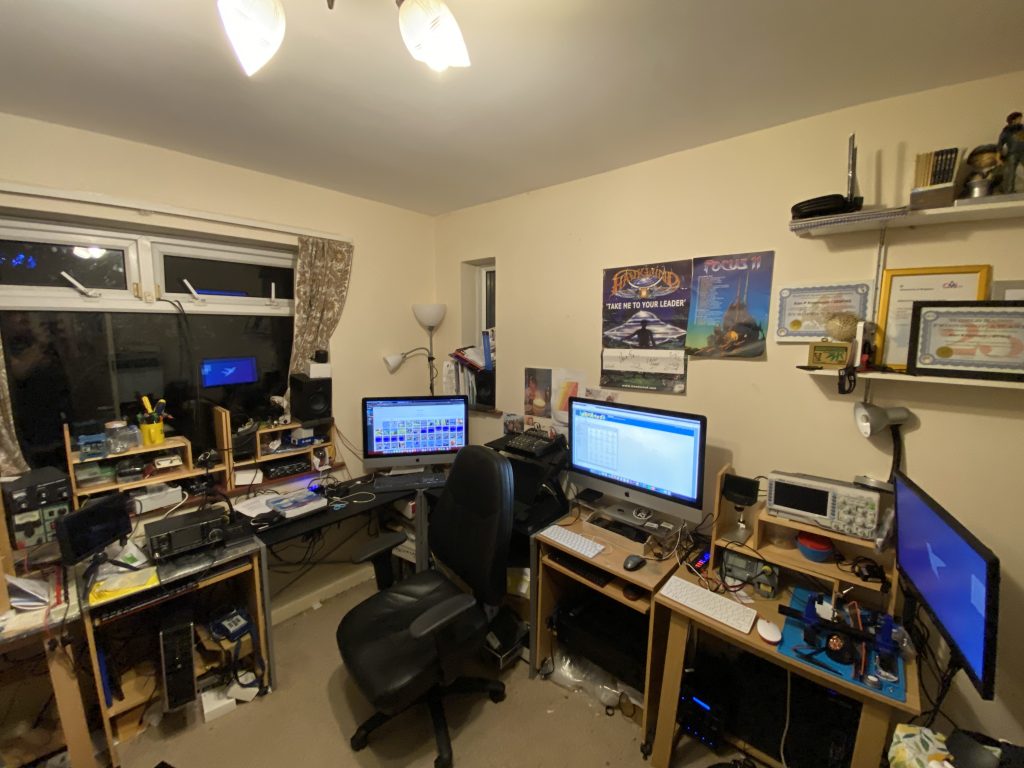 I also had a 'play' on other frequencies over the weekend and was amazed to make contacts on the 10m band. I had always thought that 28Mhz would be pretty much line of sight, so was amazed to make make contacts in Israel and Spain !

Was making endless contacts on 80, 40 and 30m over the weekend as my QRZ page will show !
Whilst taking the doggo out for a walk i noticed the 80m wire was 'flapping' somewhat, and on closer inspection, 20m wire had snapped completely ! I had probably done these too tightly, so for now have taken the mast down. With my health not at the best today, i just got the antenna down so i could inspect it more closely, thankfully 20m had just snaped (easily replaced) and a clip-carabina out of place on 80m had made it very loose.
I still have some fetttling to do on all the bands, so this will provide a good opputnity to get the vertical wires installed better thant he initial delviery.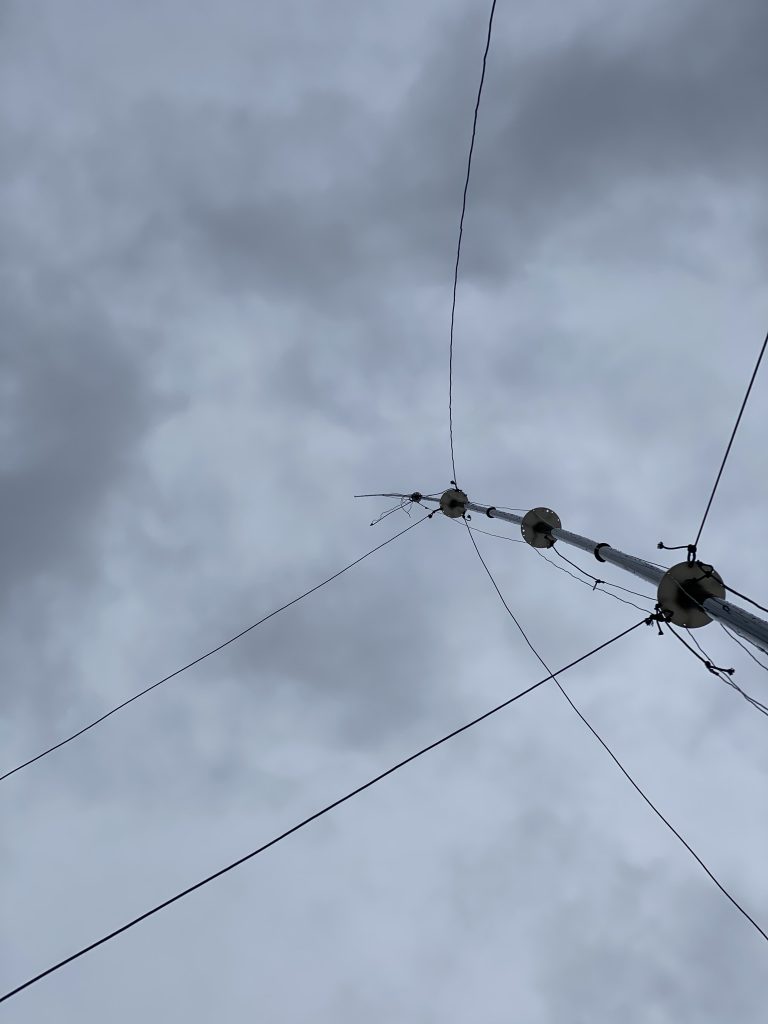 I'm hoping i will feel somewhat better next week and can continue my exterior projects, esp the UHF/VHF 2m/70cm yagi, but will get the Nebula back up again as soon as possible, weather and my health permitting !
Take care & stay safe – Alan 2E0FWE