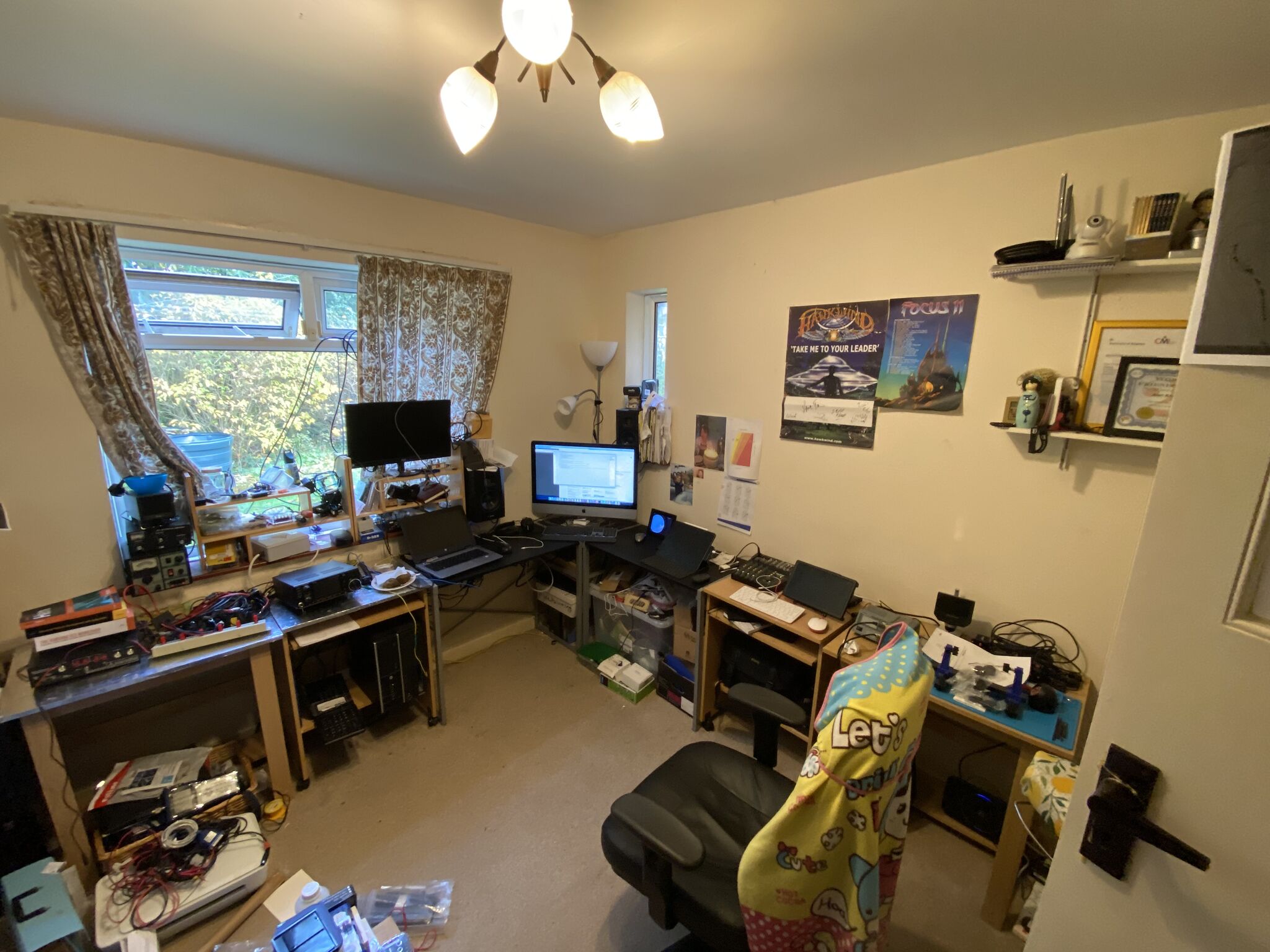 So it has been a *very* busy week with work-work, uni-work and a 'test' at uni (which i done surprisingly well at!). I completed the cable management install last weekend (where did the week go again ?!), and got 'this lives here' sorted, but until Friday night havent been able to install the radio at all ! Am glad to say the IC-7300 reinstall was very easy , the one USB cable for the audio is amazing on this transceiver and I was soon back on FT8 & WSPR testing out everything was working again.
I've still got finessing to do on the cable management, but thats more about when everything is setup, know where the cables and lengths are – so far I've not got any less or any more QRM, and the amount of deskspace reclaimed is massive. Its just nice to have it much tidyer than it was !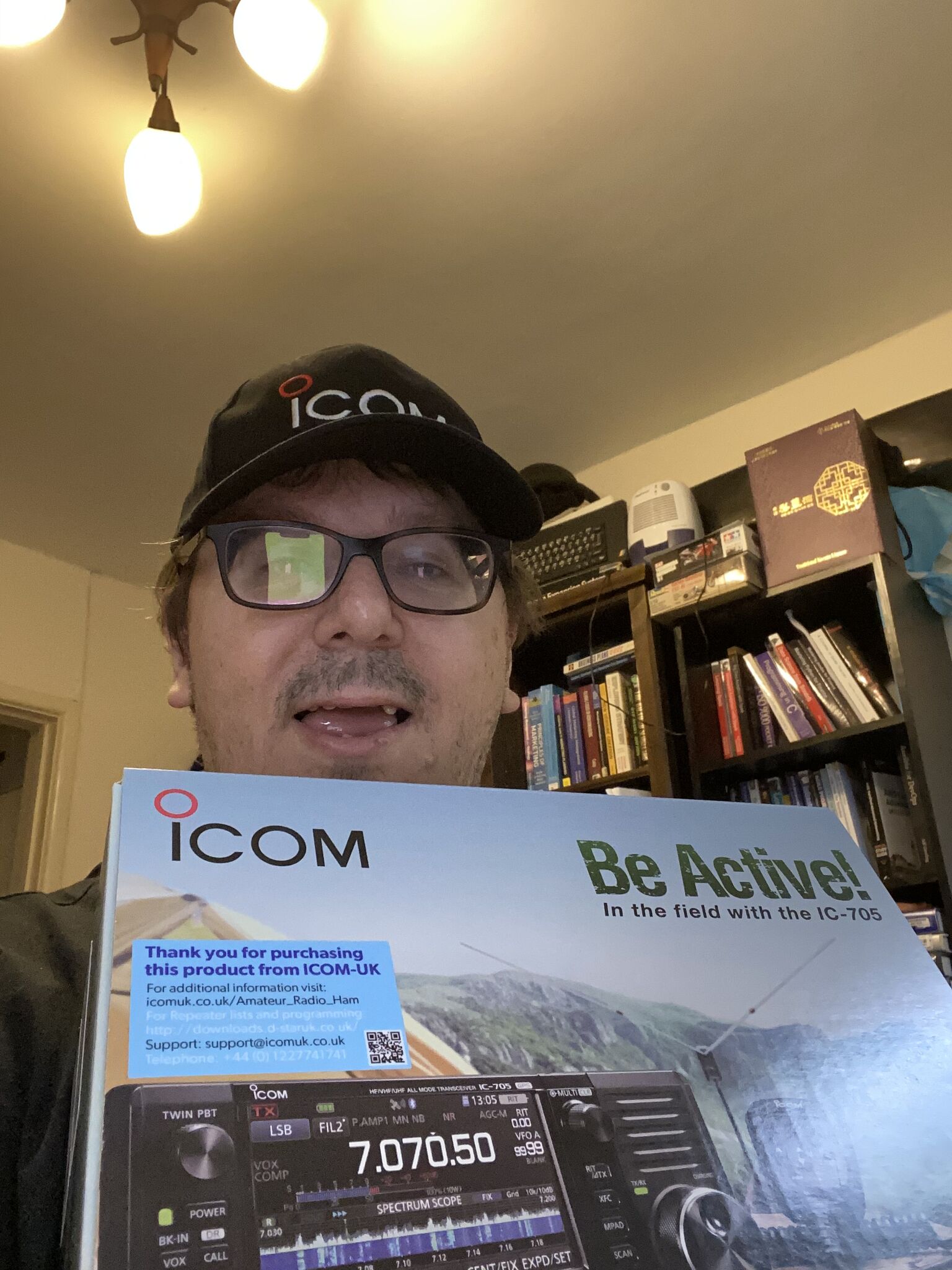 One of my favourite you-tube HAM radio operators is Tim G5TM, he always offers good advice and interesting operating. My favourite videos of his are the mobile operating.
Whilst is transceiver can pack a might punch (100W – mobile !) the Foundation experience of using 10W has taught me to be patient and make use of the equipment and frequencies available. For telephony on 10W I used the local repeaters and digital modes, namely GB3PB (really sad to read this repeater had gone (temp) due to Covid).
I am mostly think at home i will use the 705 on 2m and 70cm, and see if I can re-configure my pistar for DSTAR. I have a fantastic camper van, being the mazda bongo, and following G5TM's lead will aim to go mobile with the IC705.
I've done a basic 'out the box' comparison video of the IC-705 being driven by the same end-fed antenna i use on 7300. Not disappointed by the 'default' audio quality here.
I'm really happy with the IC705 and cant wait to go mobile with it. I'm wondering what antenna to use, i do have the buddipole, so that will be worth testing, but maybe a verticle fixed to the bongo where I can change the antenna ? Anyhow have loads of settings to tinker on the 705 and continue to tidy the shack and get the cable management tidier still.
Stay safe and keep well
73
Alan
2E0FWE/M7ALU