So having not only being able to listen to G5TM on air today, he published yet another fantastic mobile operating video.
I was mulling over what to do today, I always have enough to do, but Tim's video made the decision for me that I will at least try out my 20M antenna which I had purchased from Thunderpole.
As ever, there was a light drizzle, but i was determined to at least try out the IC-705. My Mazda Bongo already had a fitting for an antenna on it, which hasnt seen much action at all in ove ra year I suspect, but thought I would give it a try.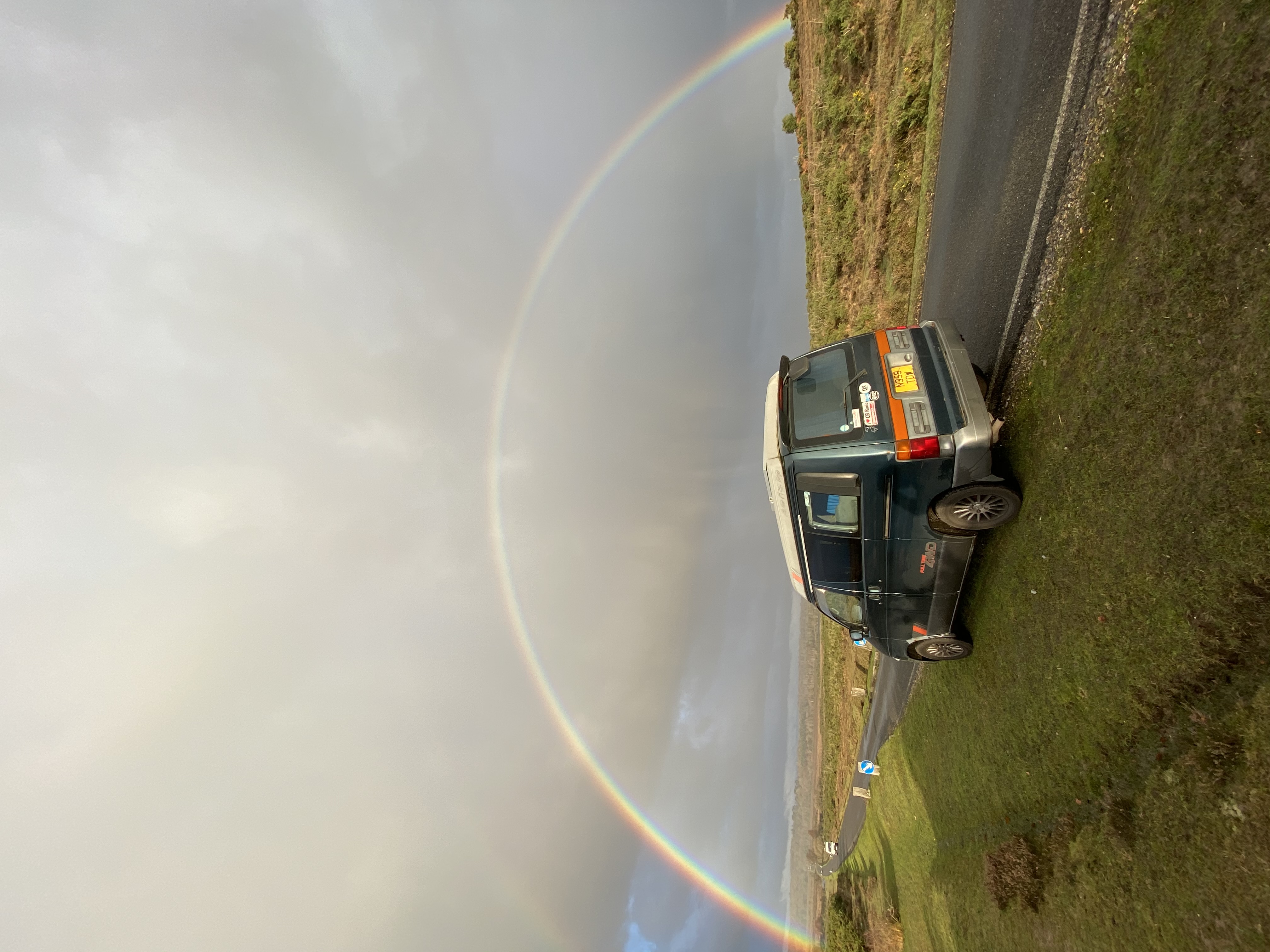 I headed out with the the Rig Ex[ert AA-55 and started to read results off the antenna. First reading was ok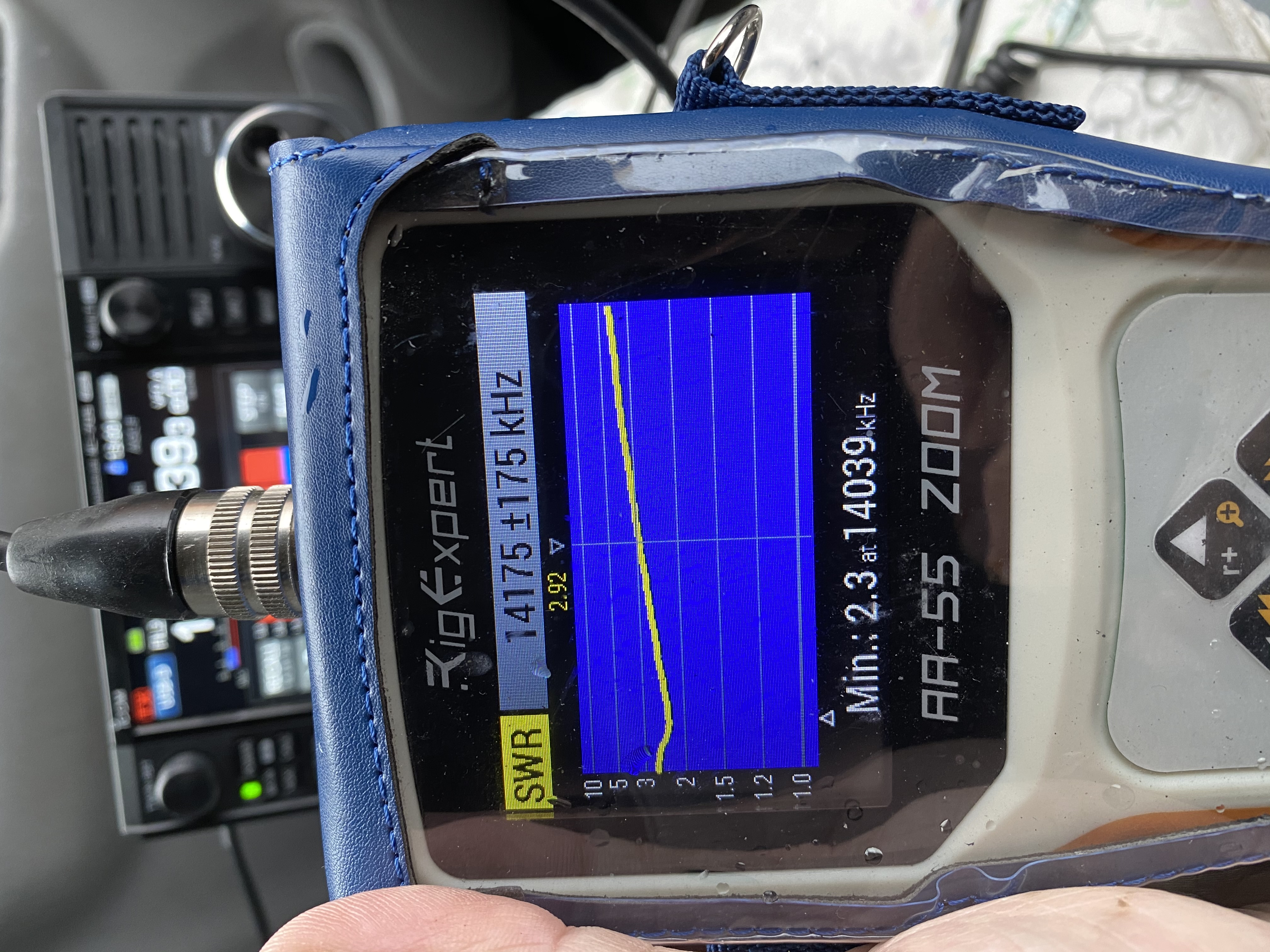 I took the anntena down and readjusted the bolts, simple enough, especially compared to putting a great big mast/vertical up and cutting/adding lengths each time.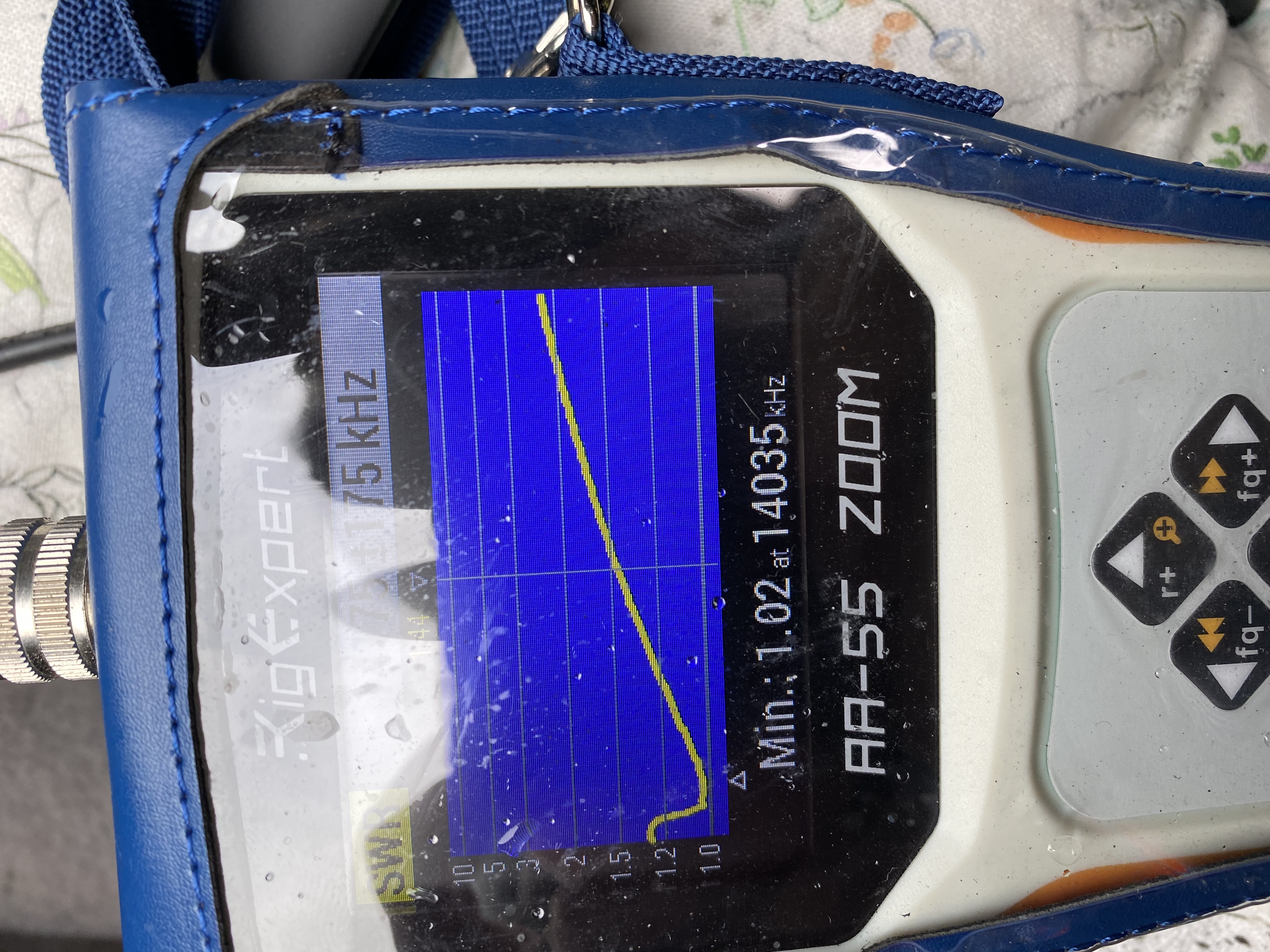 The second adjustments brought very good results with almost less than 1:2 SWR across the band, with a very nice low in the morse area (more motivation to learn morse now !) with the SWR at 1.5 to 2.1 on the telephony side of the band I think this is acceptable, ideally i'd like to get it down further across the whole band but for 30 minutes fiddling, this was good enough to start with.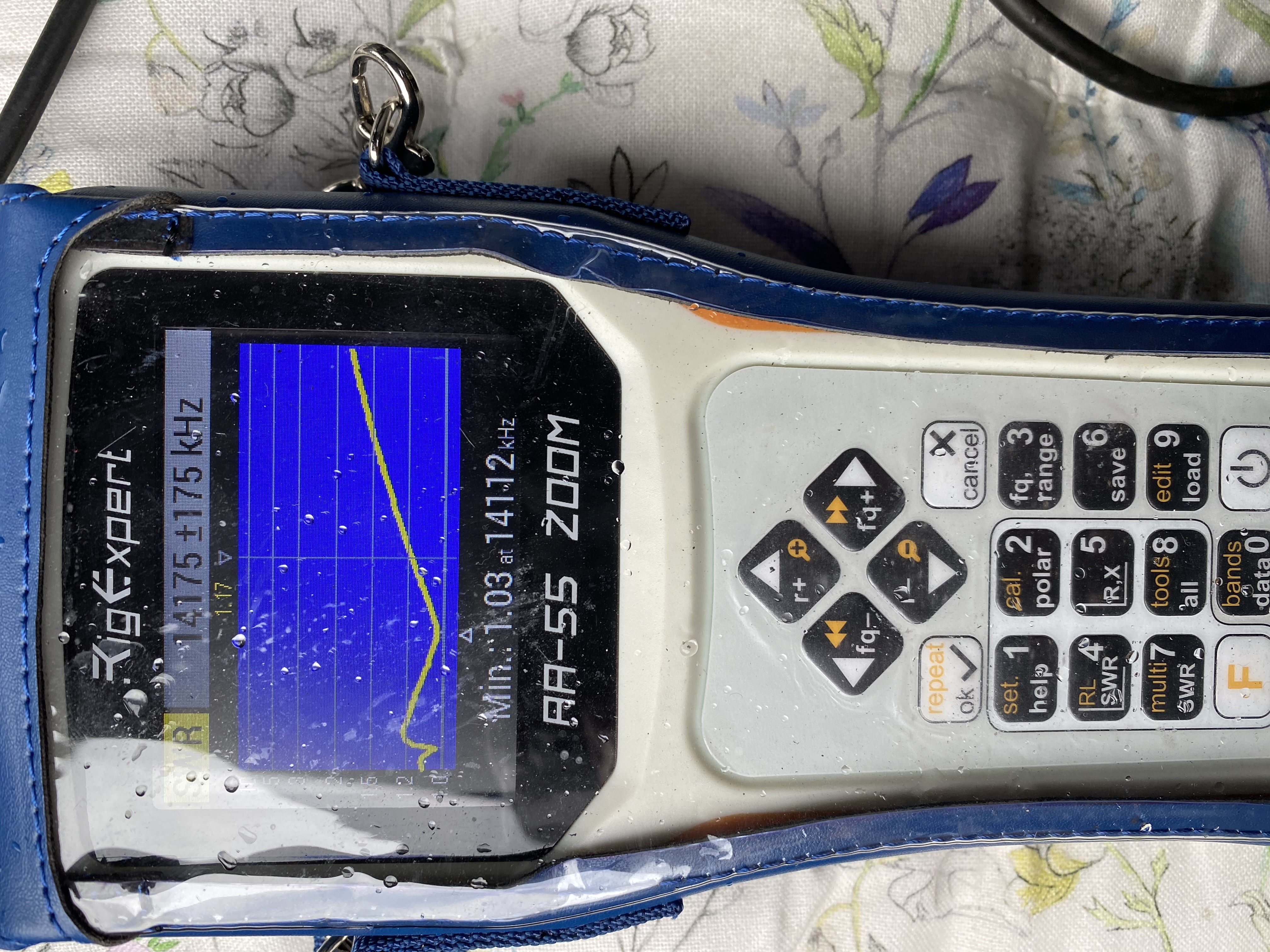 I continued my fettling and got the SWR down to 1.03 and less than 1:2 on the SSB telephony range. For a £19.99 antenna, i think this is a satisifactory result. I then went about attaching the IC-705 !
So i was very happy with the reception across the 20m band with the whip antenna, apologies for the quality of the video with putting my phone down,etc – i'm not even an 'amateur' when it comes to making videos like this, but I will get better 🙂
I tried a test transmit but the SWR was way off the readings the rig-expert had given me, which was slightly disappointing, but if everything went perfectly the first time of trying, it would make it the interesting hobby that it is.
As i said, the mount has been on the bongo for quite some time, and the metal around it has got quite corroded.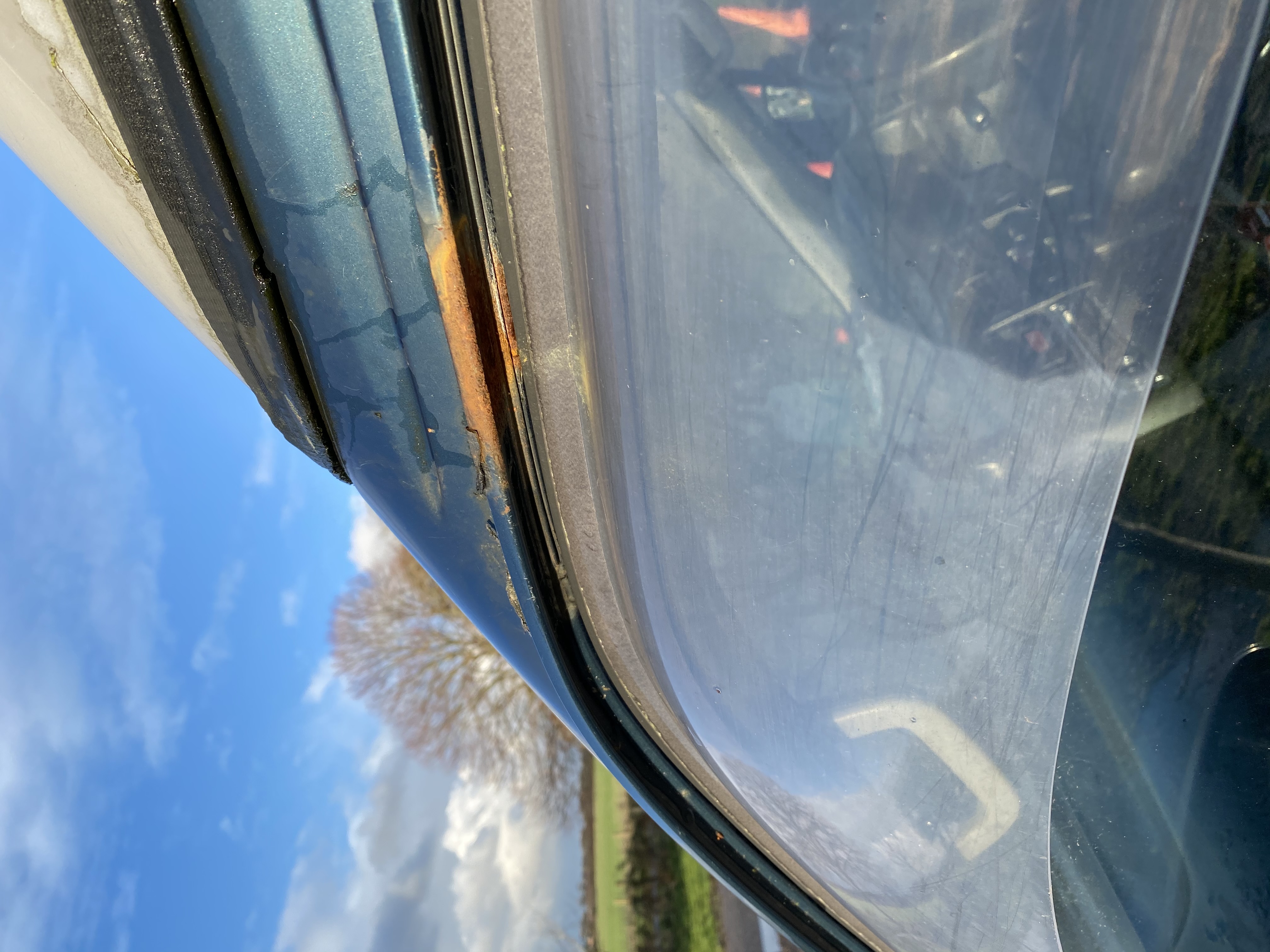 So i have brought in the antenna mount and intend to rub-back the rust and treat it before returning the mount to see if the SWR improves.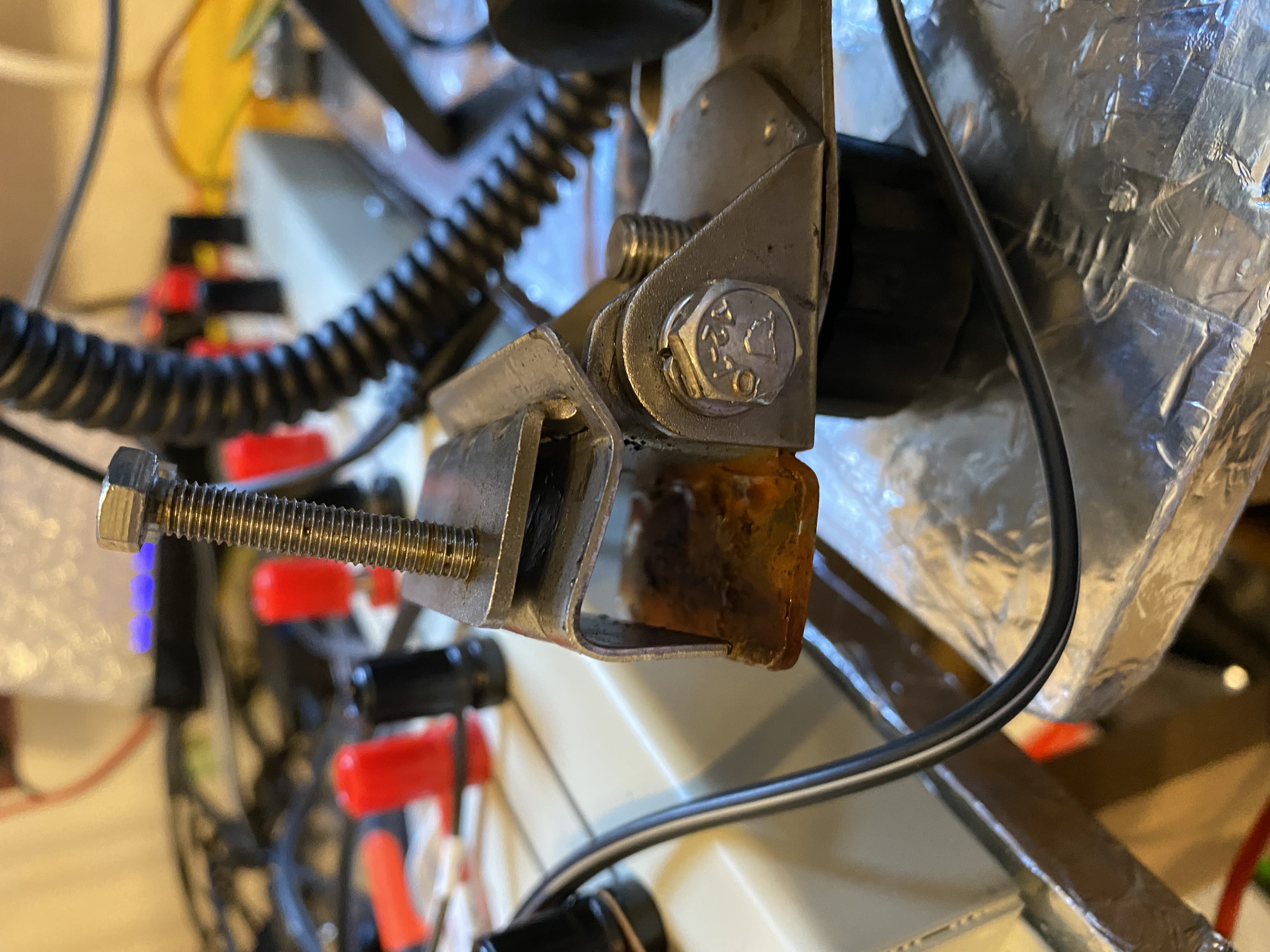 I still am very happy that the intial experience was generally positive and am very much looking forward to operating mobile.
I've ordered an ATU kit from america, but that will take some time to come (Jan 2021), but am looking forward to building and trying it out!
Until next time, stay safe and 73
2E0FWE