To give its 'full' title, that being the DX Commander 18m eXtreme, has arrived ! Very well packaged and thankfully unharmed in transit.
The packages came on two separate days, but well tracked with the couriers used by Callum.
The packing was really well done to get so much into a relatively small box.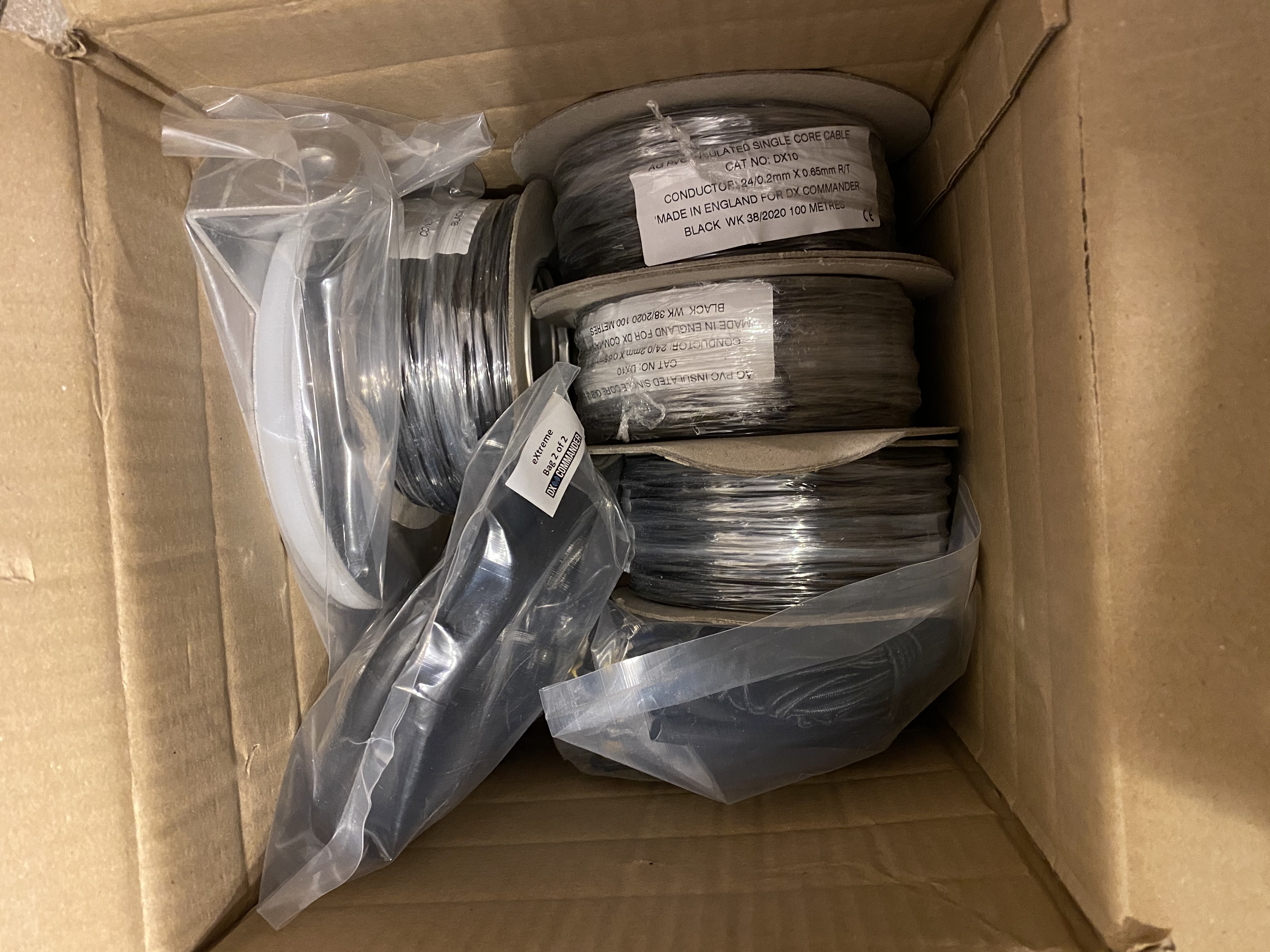 Was glad to check that everything (as long as the contents of the bags) seems all there (including guying rope)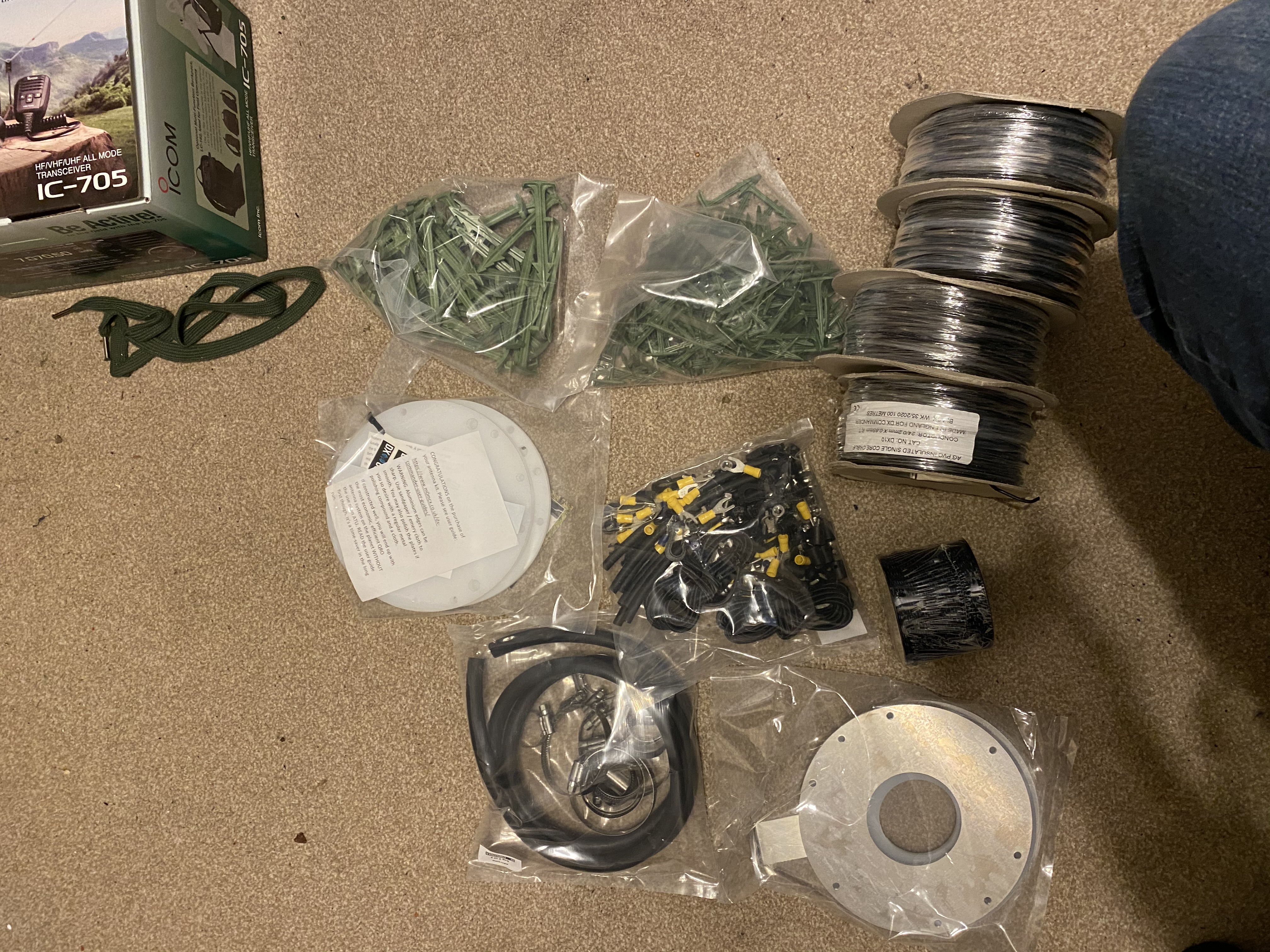 Visually, the quality of the components makes me think these will last a very long time indeed. The plates and UHMWPE 'spreader' plates are incredbly well made, and Callum is a perfectionist, so can be sure that these will fit the 18m pole really well. I did have to look up what the 'green things' were, these are securing the radials – a very nice idea.
The 'pole' itself is quite something, it is quite a weight compared to the 'classic' pole, but given the amount of sections, unsurprising. As ever, it looks incredbly well manufactured and will provide many years of operation. Whilst this at my QTH is still a 'temporary' antenna, i;ve had no problems with a well-guy/rigged dx-commander staying up. The only time i have taken down is the met office weather alerts for very high winds, and thunder (i dont have a lightening arrestor).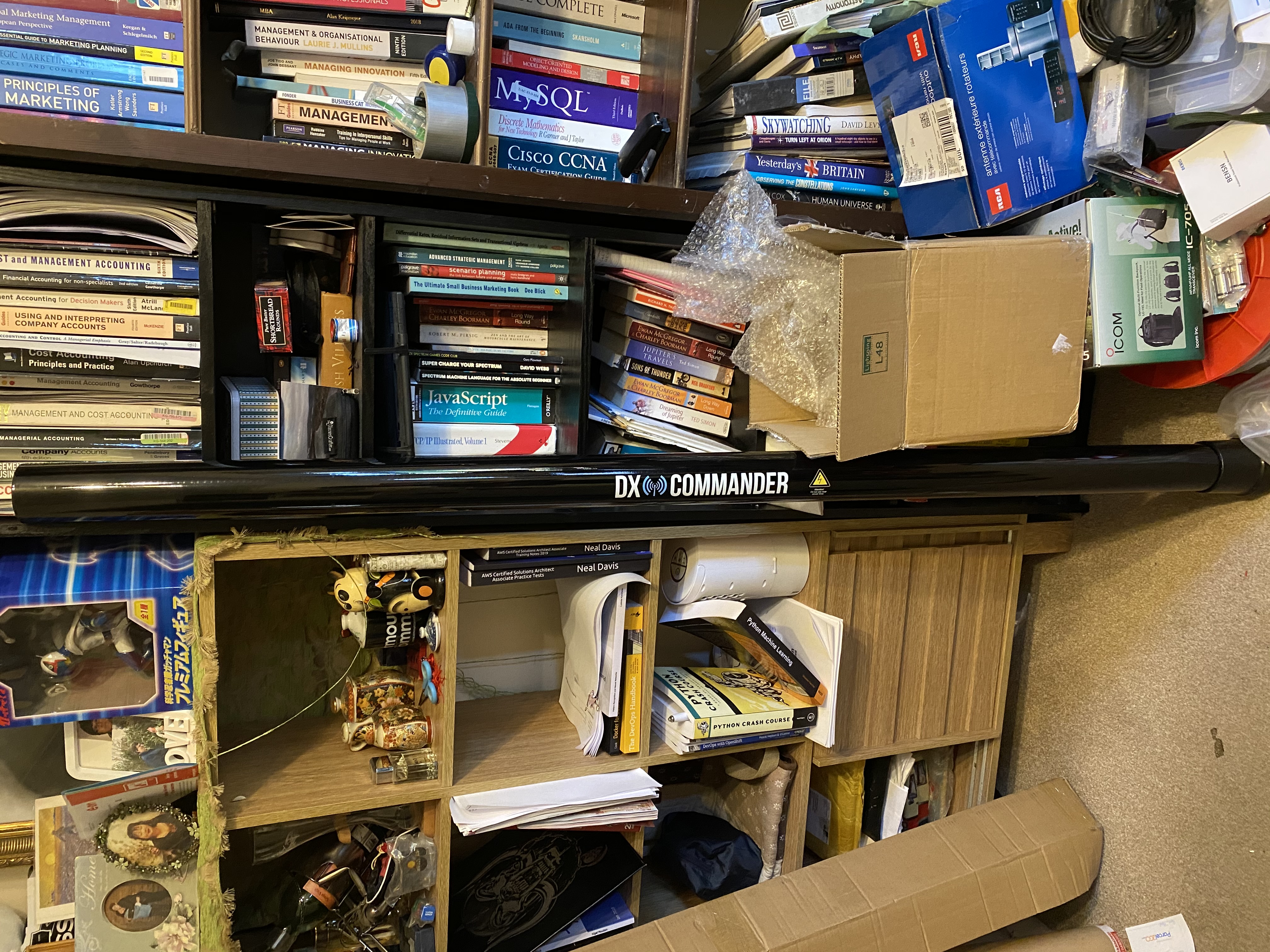 I have done several 'surveys' and thinking of the practicalities of building an 18m mast will bring. I'm glad i've got several large lawns which will accommodate the build ! I will take a video before taking down the current 80m end fed configuration which has served me really well for last few months. The UK Antennas multiband has been exceptional, and I've had many QSO's – i dare say my antenna is setup far from optimal, so its all credit to the UK Antennas build that i get out with very low (i.e. mostly 1:1 – 1:3 SWR) SWR readings.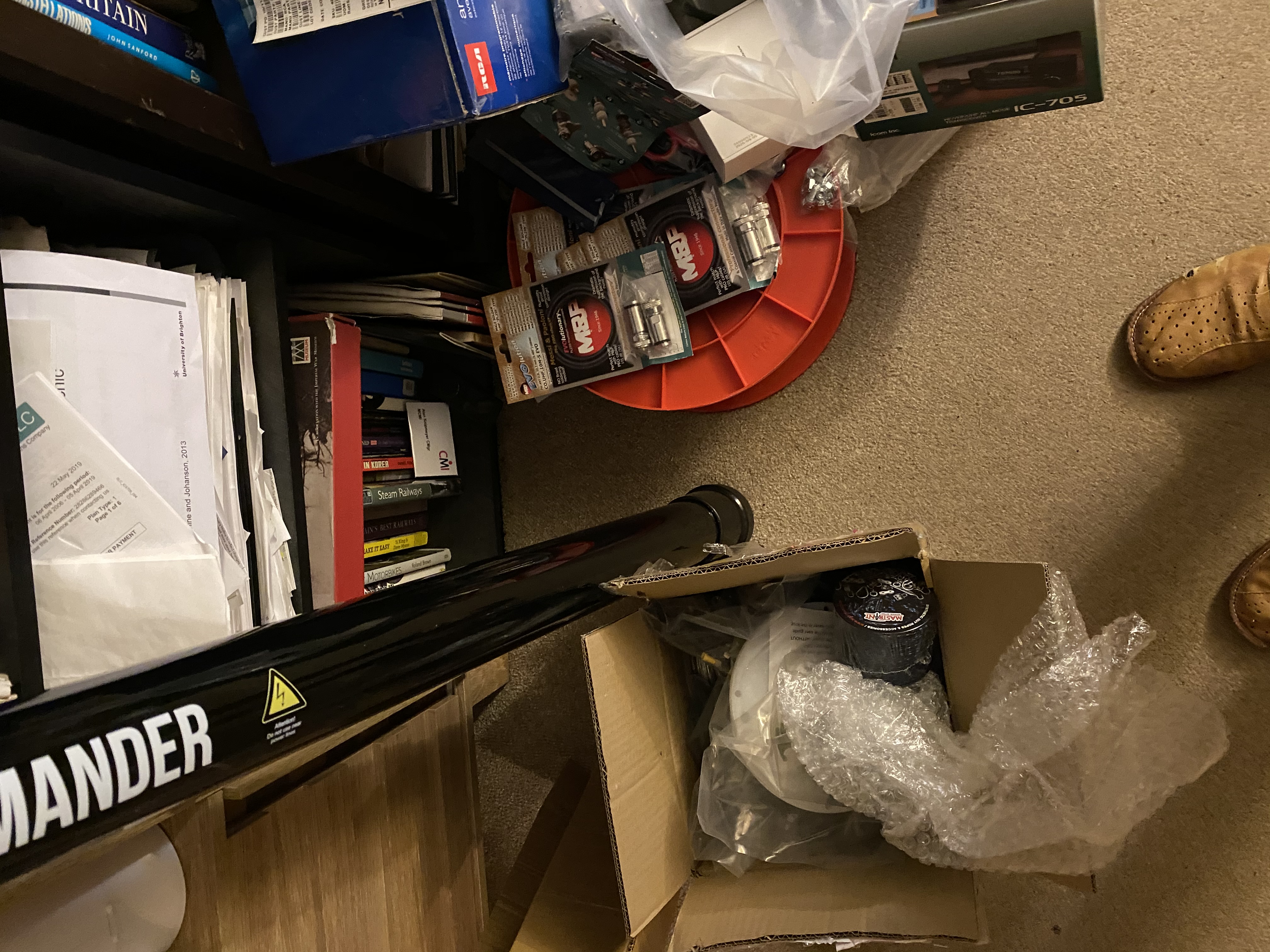 I have up until now being using, whilst not bad, not exactly the best/recommended. So I will be using M&P connectors as well as Ultra Flex 10 coax measured to good lengths (as in not too long, not too short).
For now i am reading the instructions carefull, learning some new knots to help with the guying and will make that video before the weekend, when the end fed will come down and construction hopefully start !
Stay safe and 73
Alan / 2E0FWE