The splendid sunny day of yesterday could of been a whole season away – the weather today (26/11/23), bleak. Drizzle, a slight bit of wind so any gaps in clothing easily penetrated, it was not a good day to be outside, but I wanted to progress the mast head amplifier !

First step was to get the mast down, thankfully the barinco tilt base makes this really easy – having help to raise it first time was ace as getting it into the tilt base is great, but once in its easy enough to do on my own, although my aged bones do struggle with bending over and taking the nuts off. This time out I made note of the different spanner sizes required for each bolt which will be useful in the future.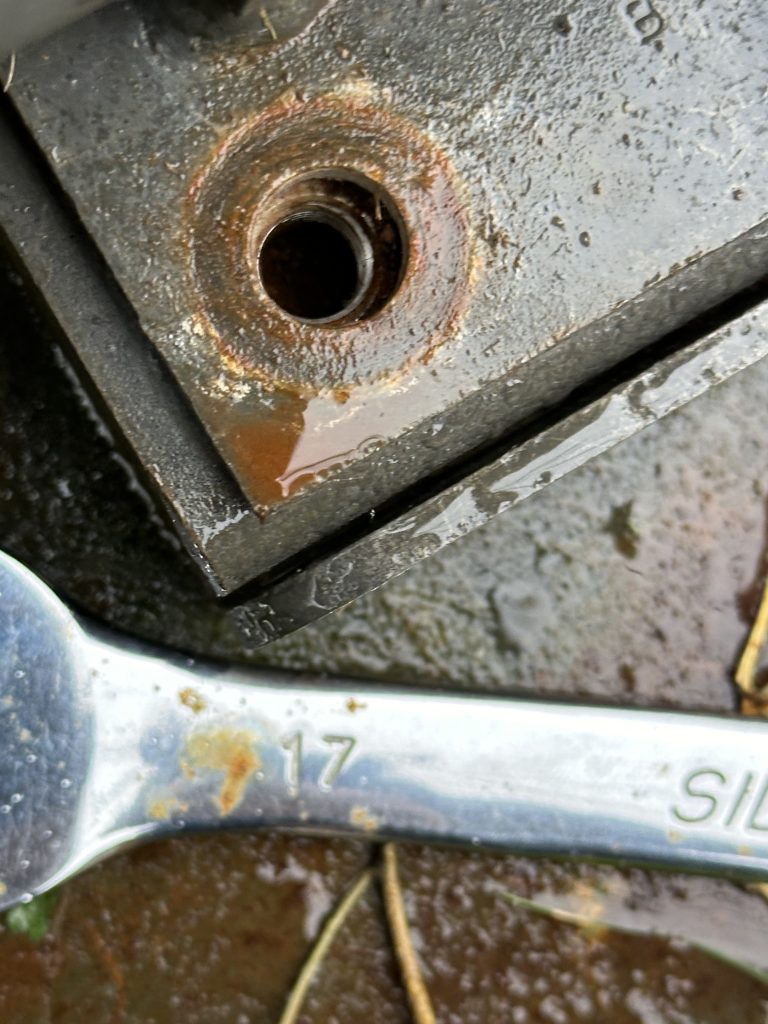 Having got the antennas down, it was time for some 'fettling' on the egg beaters – they was slightly off perfect vertical with the mast, so first thing was to straight them up with the rest of the mast. I also moved the 2m antenna further away from the mast so the radials didnt come into contact with the mast.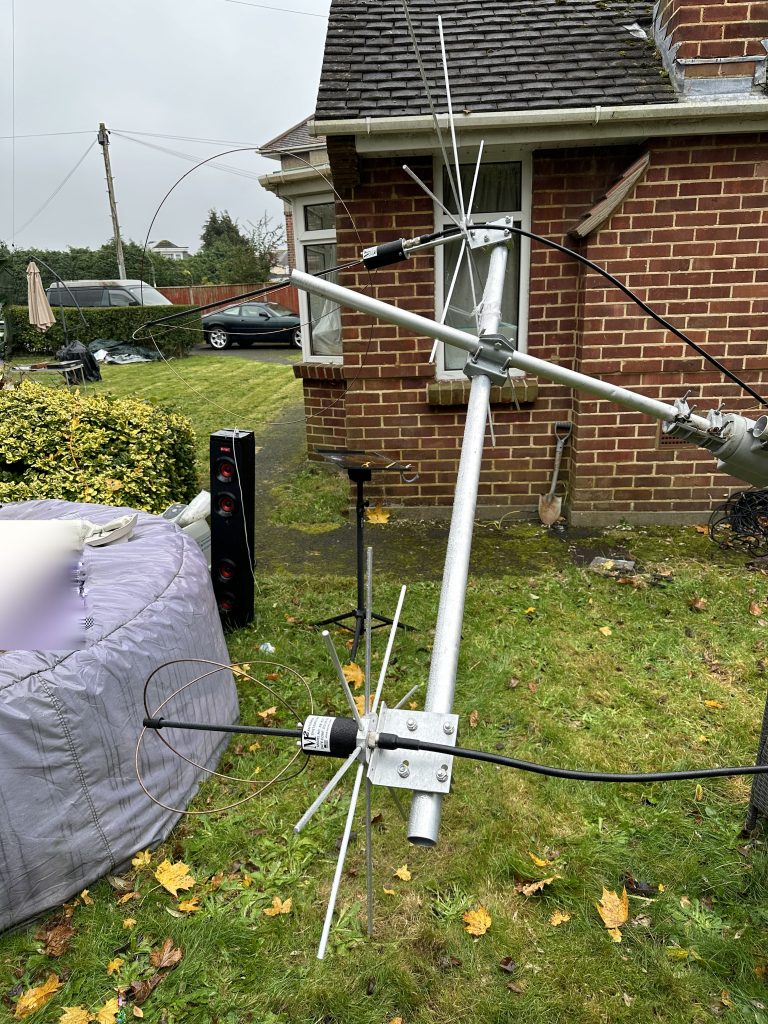 With the pre-amplifier installation work completed, I then set about attaching the amplifer to the mast head. I let gravity help here and attached the amp in a way i wasnt fighting it trying to drop off all the time – this worked pretty well. I had some issues with routing the cables internally, but otherwise got the feedline in nicely.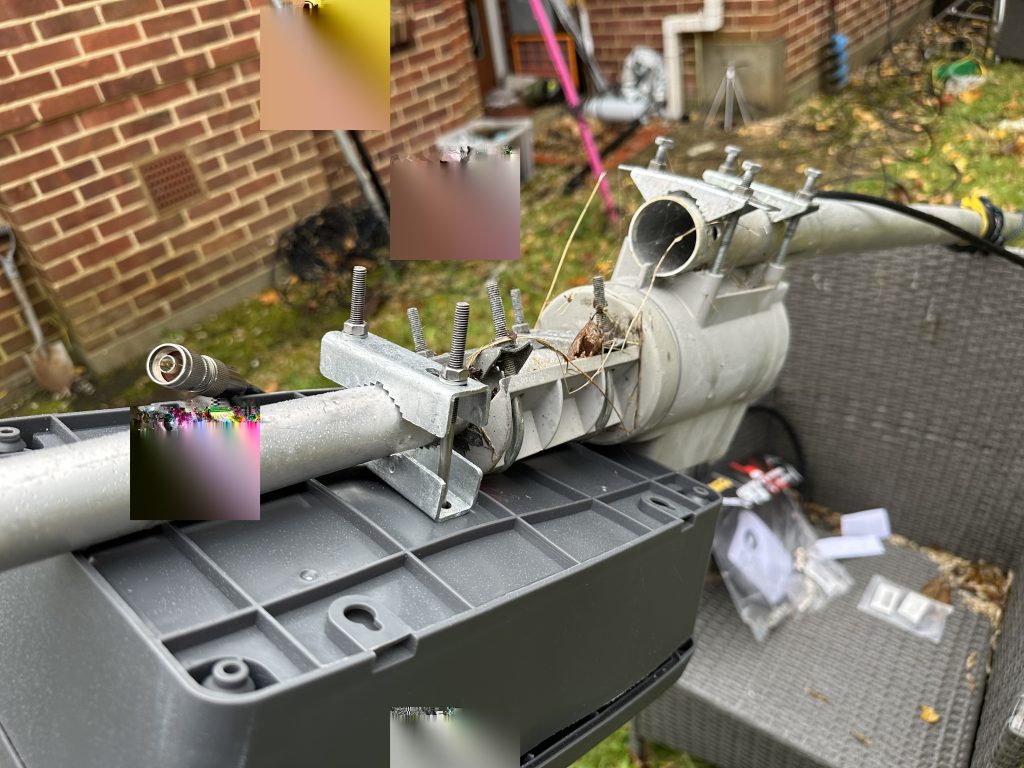 The Ultraflex 10 coax from M&P really looked the business, but it took some 'convincing' to go thru the egg beater base. Nothing too aggresive, just a firm push into the radial support, but it did go thru thankfully ! I then had to connect all the relevant ends up, I had pre-ordered some of the connectors I know I would needed but also had plenty to choose from in the shack.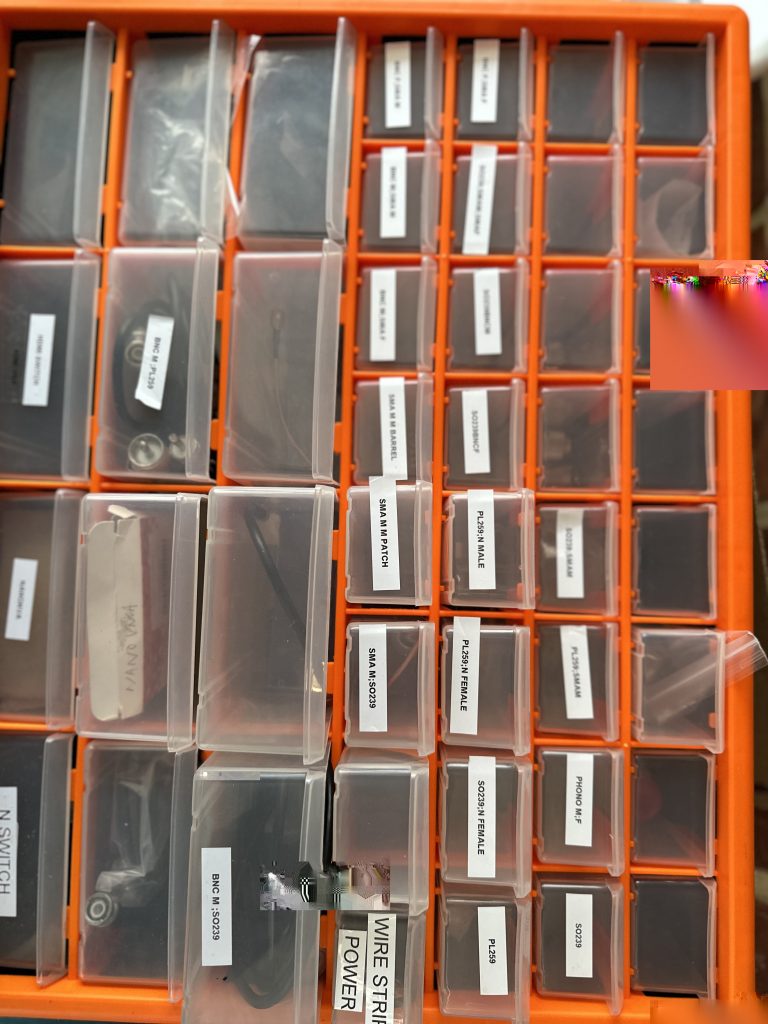 After putting everything together and getting the egg beaters vertical it was time to beat a hasty retreat to the warth and a cup of tea in the shack. The rain wasn't helping me today !
Once back in the shack I tested the SWR on the Rigexpert sitck, which does the majority of bands, alas today wasn't to be my day as the SWR reports were not looking good.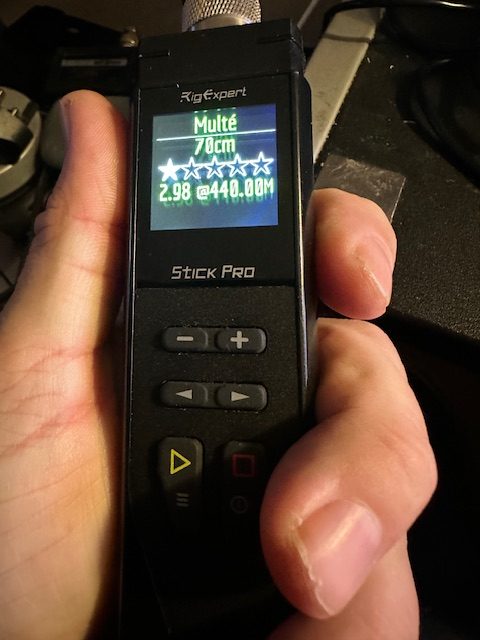 With the WX not improving any time soon and a plethora of other things to do (XYL computer upgrades being one of them) I satisifed myself with at least getting the amp on the mast, I willl have to spend some time in investigating and correcting the connectors to find where the issue is !
Still, I'm exicted to be able to start using the egg beaters with an amp, the work will no doubt be worth the effort to pull out those weak signals.
Until then, 73s !