Whilst no POTA Activations myself I did enjoy making some POTA Hunter contacts this weekend, albeit on FT8.
Its nice to be part of something, even when I cant get out the shack to do PoTA activations, I appreciate those guys who do go out and operate from the parks !

I noticed I was having some issues with the IC7300, i.e. it kept on rebooting ! With some analysis I was able to find I had somehow knocked the power supply output voltage to 9v ! It was quite something to be making contacts at all, but rest assured 13.8V was soon restored and the 50W available to me soon back in use.
Having been playing/monitoring with QSSTV on Linux, I rebooted my Ham PC and went into Windows to use MSSTV – its been a while since I used it, but I must say I find the interface much more 'friendly' than QSSTV. I made really good QSO's via SSTV.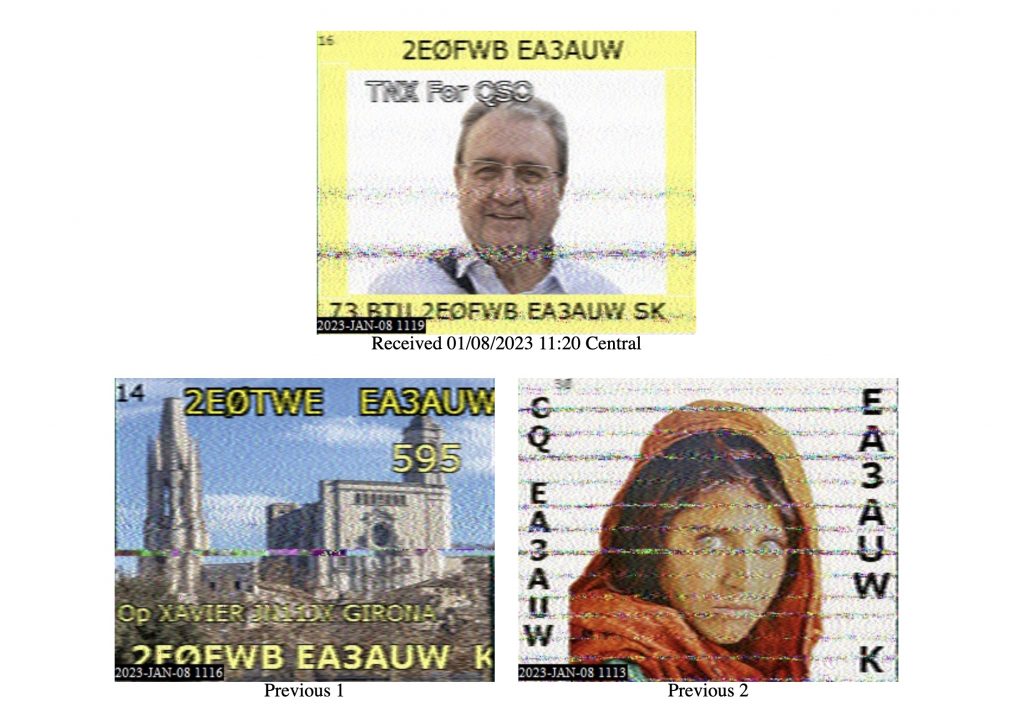 First EA3AUW, a very nice QSO into Spain, with great signal reports. Looks like a slight typo in my callsign, but I was glad to make the contact and have the QSO on 14.2300. SSTV gets very busy on weekends, so getting clear images and completing was great.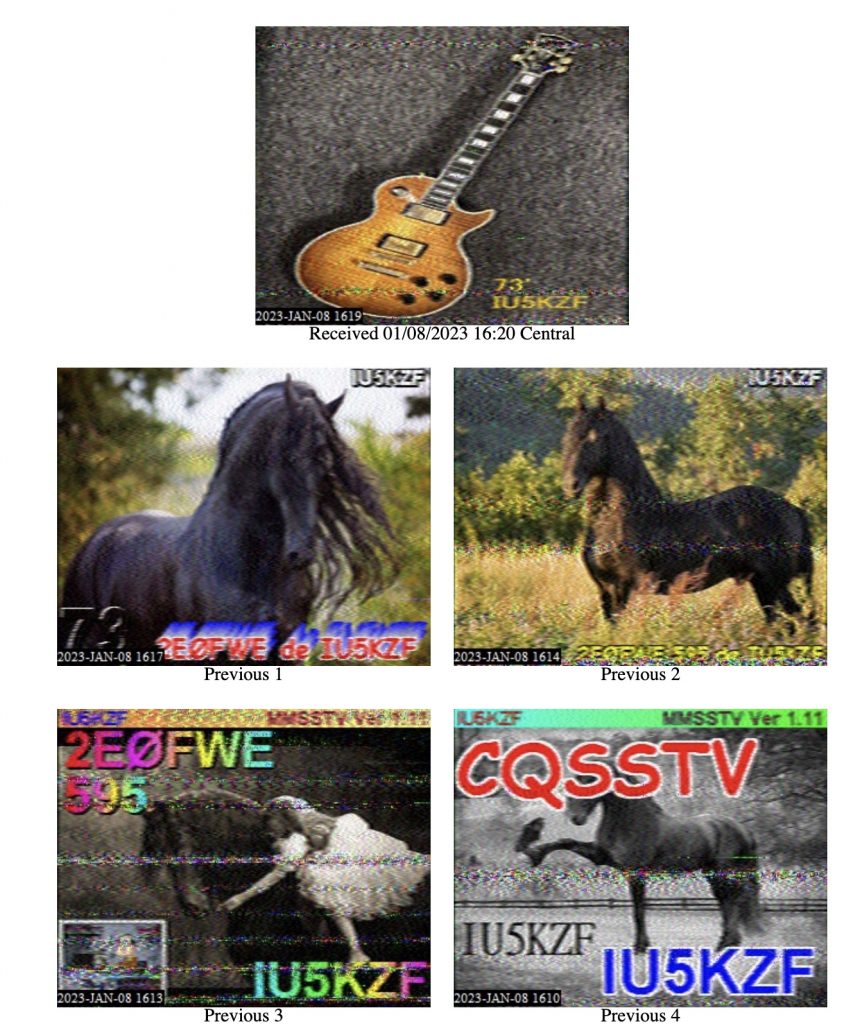 I had another great QSO with IU5KZF on 20M – I was really getting thu with my 50W from the QTH, the RX pics was a true P5/595 for the best part. I think the USB Audio codec drivers under Windows are slightly better than under Linux/Ubuntu – I've not really looked under the hood, but I seem to get better pictures from MMSSTV than I do from QSSTV. Still, I was glad to make two really great SSTV QSO's from the QTH.
Elsewhere I was prepping for my next PoTA – Whilst I find the iPad and SDR Control to be amazingly easy to use and setup, I have used my laptop and IC705 out in the field before, having made a SSTV contact for PoTA (Upton Heath Park), so I thought it a good time to check the laptop and IC705 again. My main 'niggle' with the laptop was having to the USB Cable. I installed WFView on the laptop, along with VBAudio Cable and the Serial Com Port emulator – whilst I could connected and hear audio from the laptop, the laptop is just old I think it cannot do all the things I need it to do via WFView – I reinstated the USB Cable and went 'native' and everything (SSTV, FT8, FT4) started working perfectly again.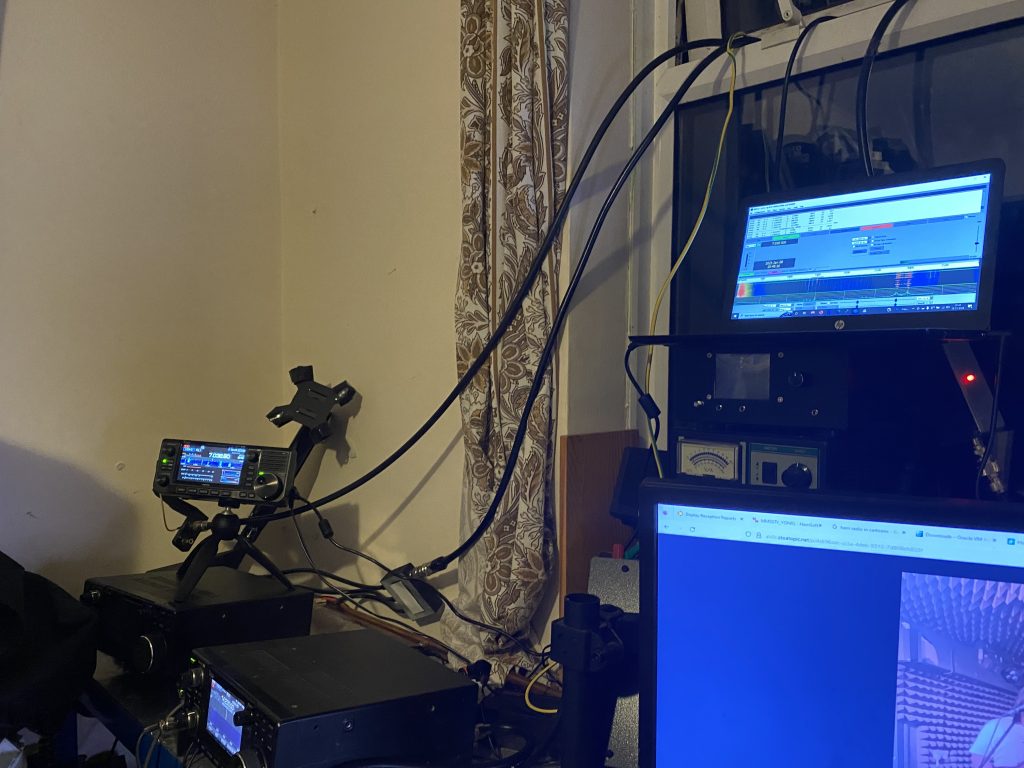 I have now setup my IC705 to hang off my 6BTV doing WSPR on the laptop, I'm running 1W into 40M to do the propergation reports, and its working really well, so I know for my next PoTA I can use the laptop and do/try SSTV again !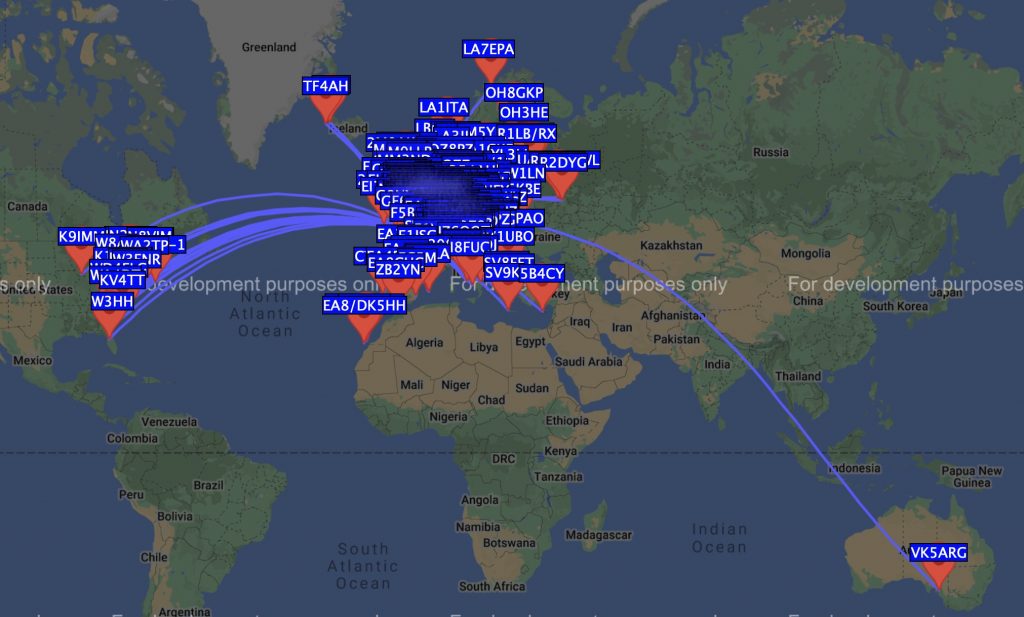 I twasn'to be disappointed with how well the IC705 and WSJT~X was doing on 40M and 1W of power, in no less than 12 hours the 6BTV and IC705 had reached all over the planet, needless to say, I was very happy with that the IC705 and 6BTV was working correctly and getting some action, rather than being sat in a bag !
I'm now looking forward to G5TM's 145 Alive Event on 2M – a way to have simplex contacts via 2M. G5TM has put allot of work coordinating the event and G5STU "should" be within my reach from IO90BS. I'm sure many of us know G5TM excellent youtube channel, but incase you've not been introduced, hers the 145 Alive Event posting.
So I'm almost making the postings back on a weekly basis and there is enough in the shack at least to make something interesting to talk about, hopefully I can keep new blog postings going reguarly.
Until then 73