After a few weeks break of regular PoTA Activations, I was very excited to go out for my planned activation at Lodmoor Country Park near Weymouth.
I had completed my prep the evening before, checking that my batteries and accessories were all packed into the Alex loopham pack bag. In the morning I found that XYL Monica had even made me a pack lunch for my day out, which was much needed later in the day. An early start got me out with walking my dog Sweety at 5AM just as the sun came up, I then headed off to Weymouth, APRS beacon sending out packets as I did so, my full route wasnt covered today which seemed unusual, I did hear APRS packets on arrival in Weymouth.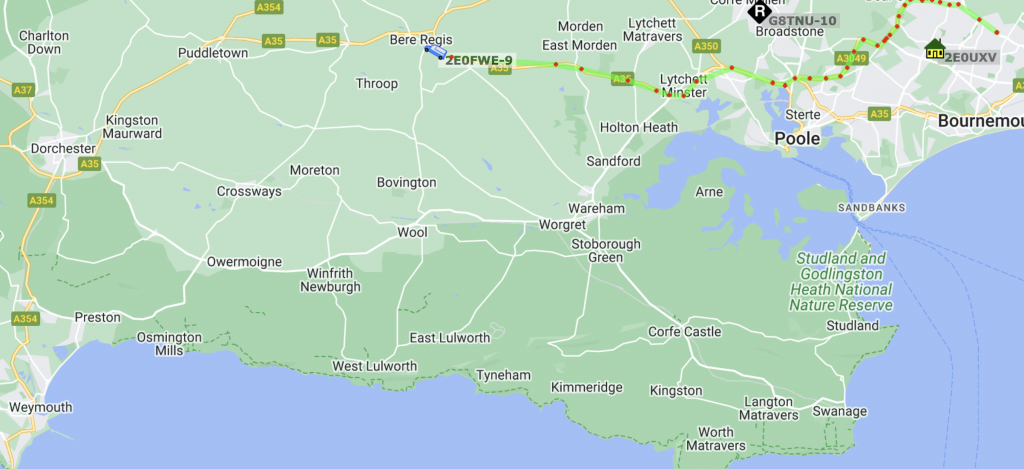 I chose to go to Beach Car Park, as this was situated conveniently near to the park facilities, its always useful to have a WC available, also the park itself look great and venturing beyond the comfort of the Bongo to get into the park would be nice.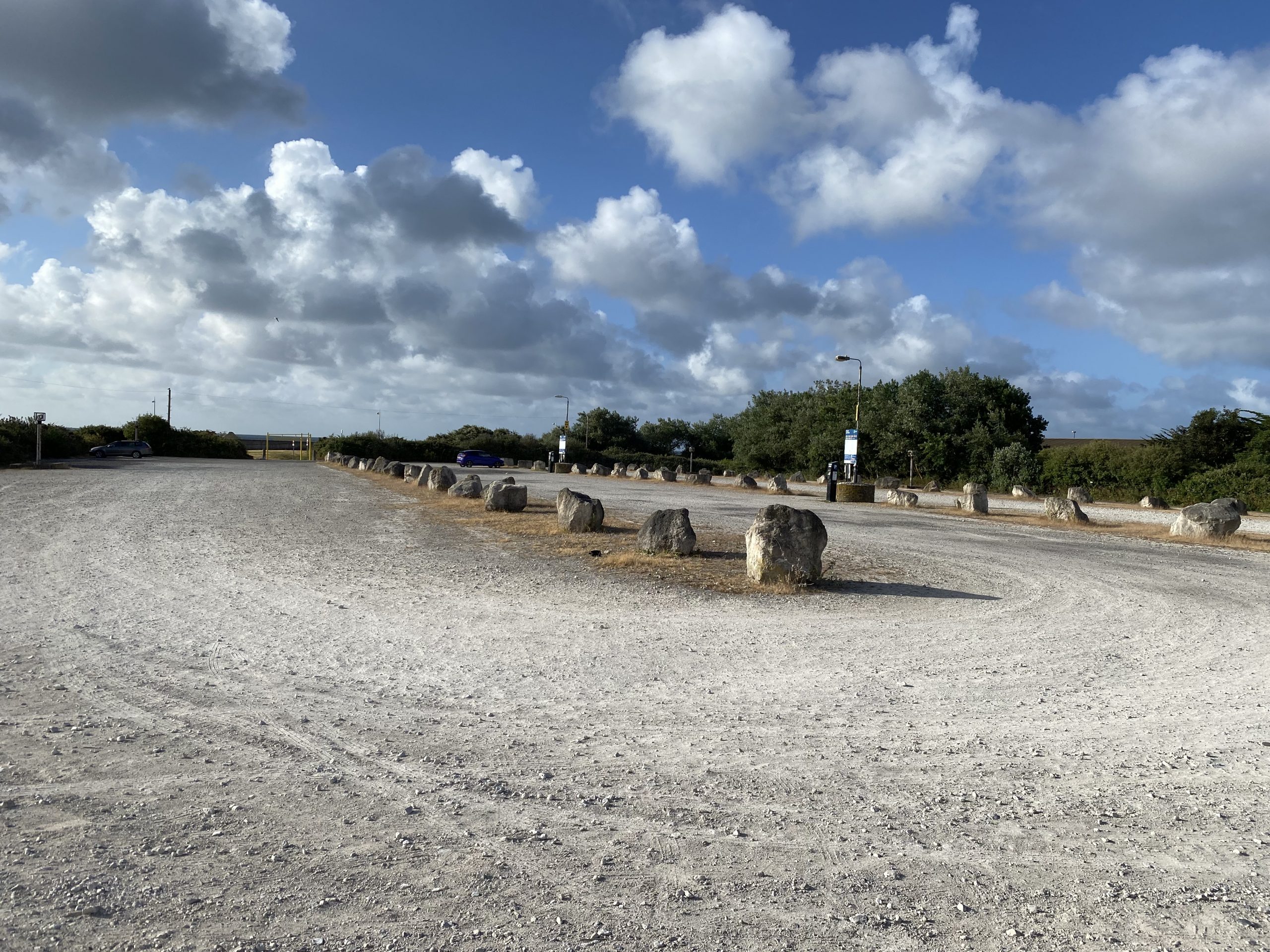 The Beach Car Park is open 24/7, and even free between 18:00 and 08:00, although the signage says 'no overnight sleeping'. Interestingly I noticed that Motorhomes are banned outright (probably for this reason), and where as my Mazda Bongo is classified as a Campervan would still be limited to a '4 hour' max visit – noticed this of course after I had paid £10 for the full day, and whilst I think during the less busy seasons its unlikely to be enforced, I can imagine during peak times its something to be of mindful of.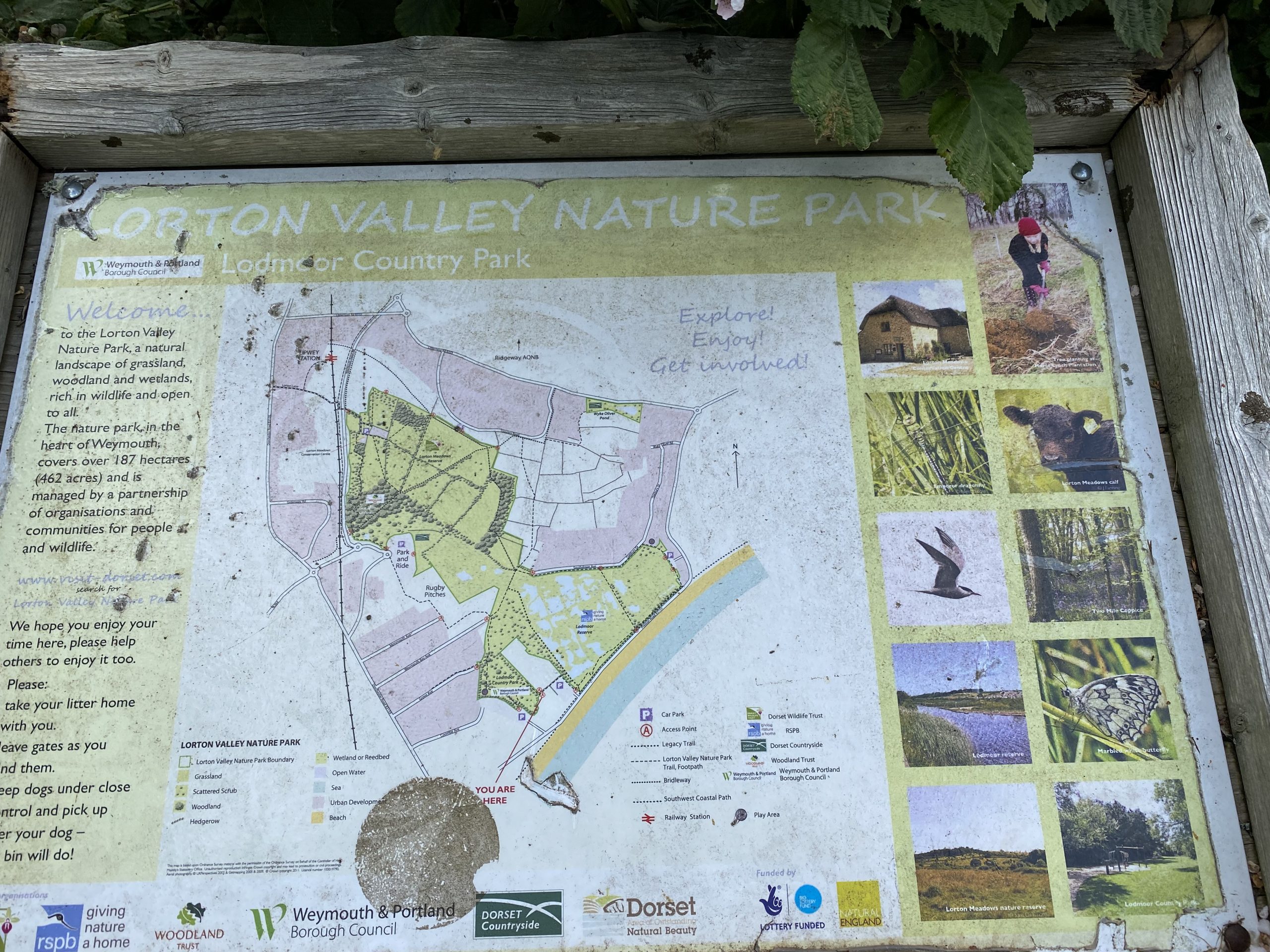 Before settling into the Bongo and setting up, I popped to the WC, even at this early hour the facilities are open and clean and tidy, nice to see. The park had great maps to help navigate around. There is alot to do here for a family, such as Sealife centre, gokarts, mini-golf, pitch and putt and Sandwolrd – maybe its the kind of place where the youngsters could be enjoy the activities whilst allowing others to be operating the radio, win all round !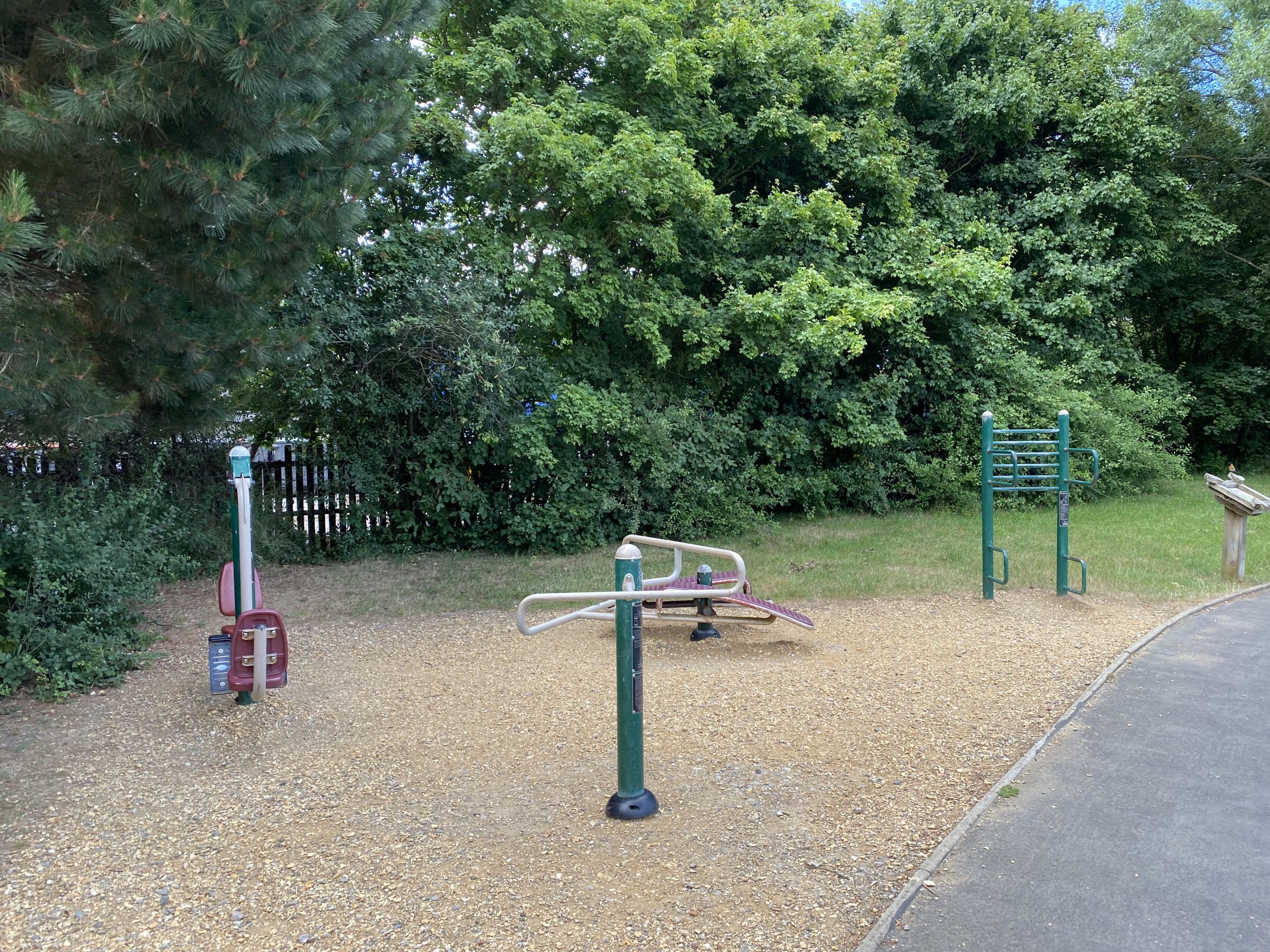 Once back in the Bongo I was quickly on the air thanks to the fantastic Alex Loop Antenna – whilst I have other antennas, the ease and speed in which I can get this setup really makes it hard to use the alternatives. Using the bikestand as a support which I can drive the bongo onto ensures that the wind doesnt get the better of it as well !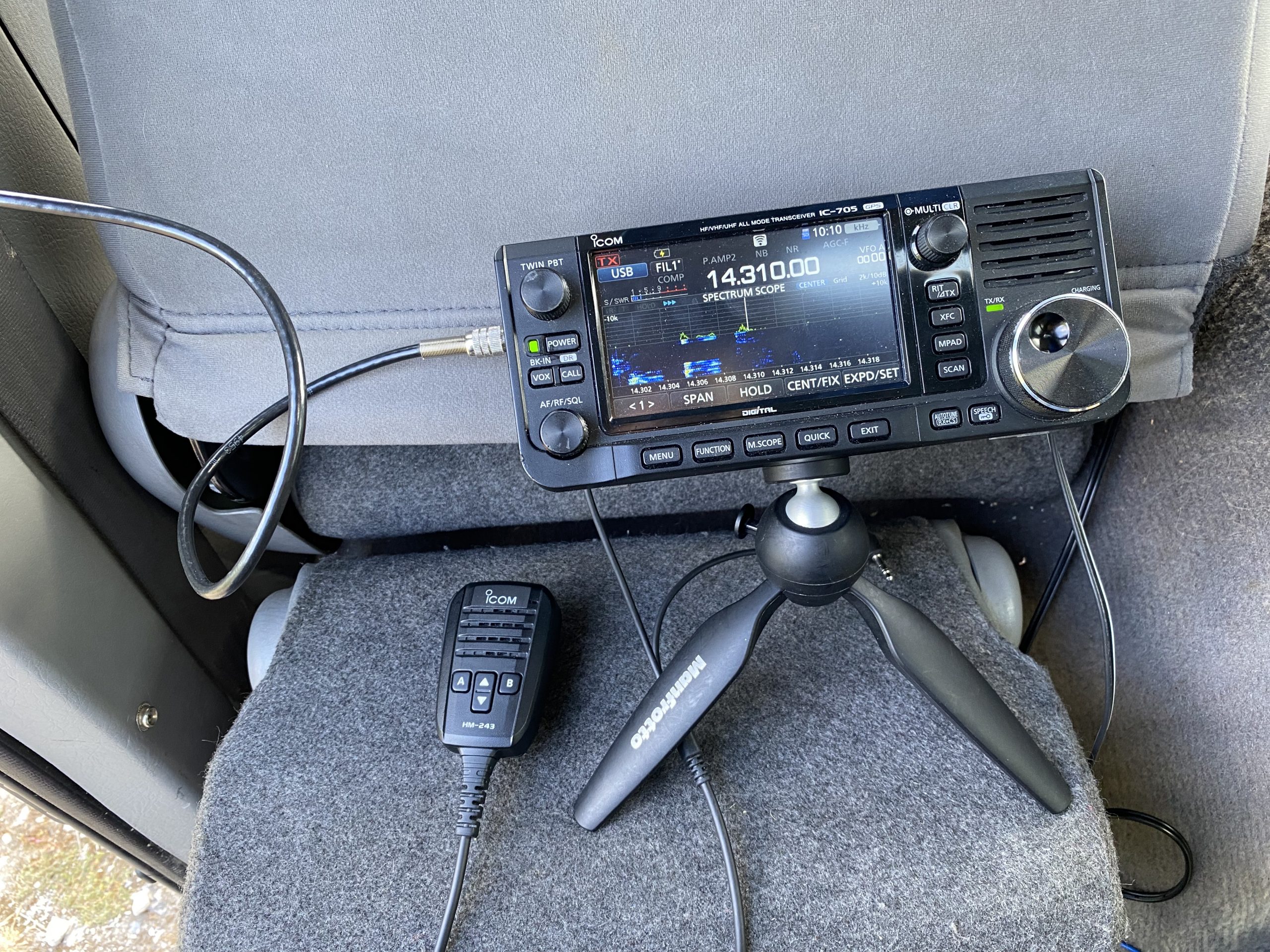 With the magloop just out the door and feedline thru the front window, I could get the SWR pretty much always under 1.5 to 1:1 – 20m was alive with contesters – even FT8 was super busy – the excellent SDR Control really helped – I cant say how good this application is, I am getting more out of it every single time I use it, the ease of logging and connection to the IC705 via Wifi is excellent. FT8 got very busy, so remembering I had FT4 available also, headed up the band slightly and enjoyed a rapid sucsession of QSO's. Within one hour I was very close to having enough QSOs to activate the park.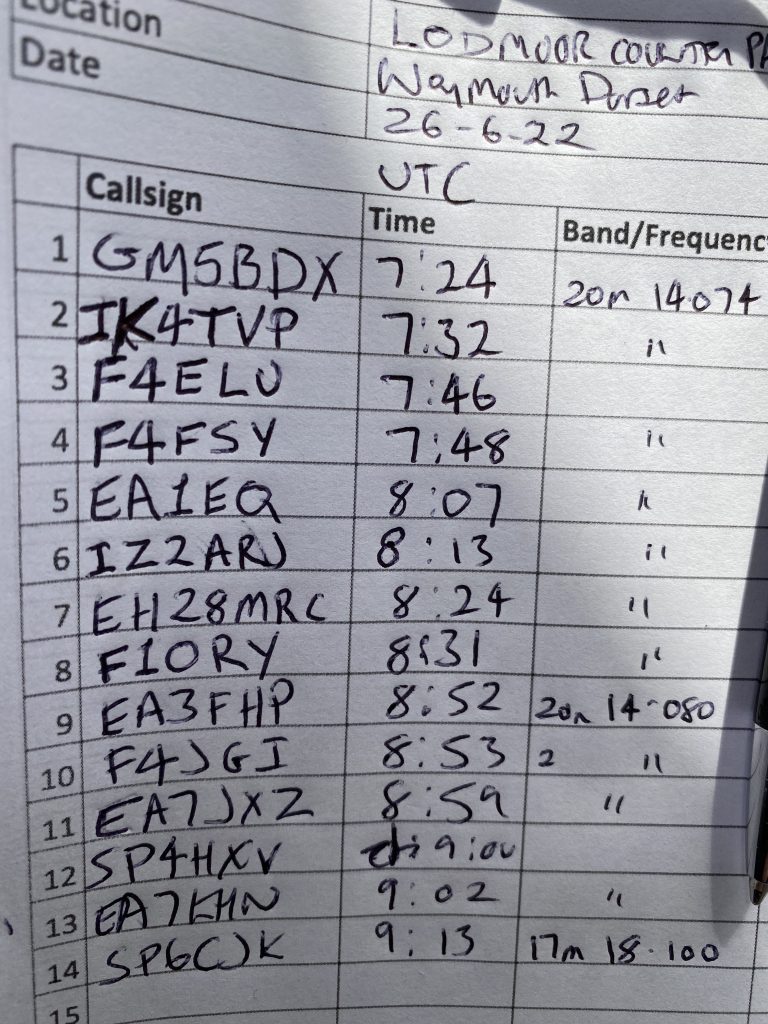 I also log manually just to ensure I have a backup, I found today that jumping between bands was getting easier – I tuned 1:1 on 17m in just one go, and by now with a great collection of data mode QSO's under my belt, felt it was time for some telephony/SSB action.
I piggy backed on the back of the contest, it was great running QRP portable and even the contesters were happy to receive a mobile station, some even going beyond the usual contest rubber stamp asking my about my setup ! I really enjoyed that and a method I will use in the future (I actually was inspired to do this by VK3YE talk on how to get more HF contacts!)
After a great lunch in the Bongo, I decided to head out to the park for /P action !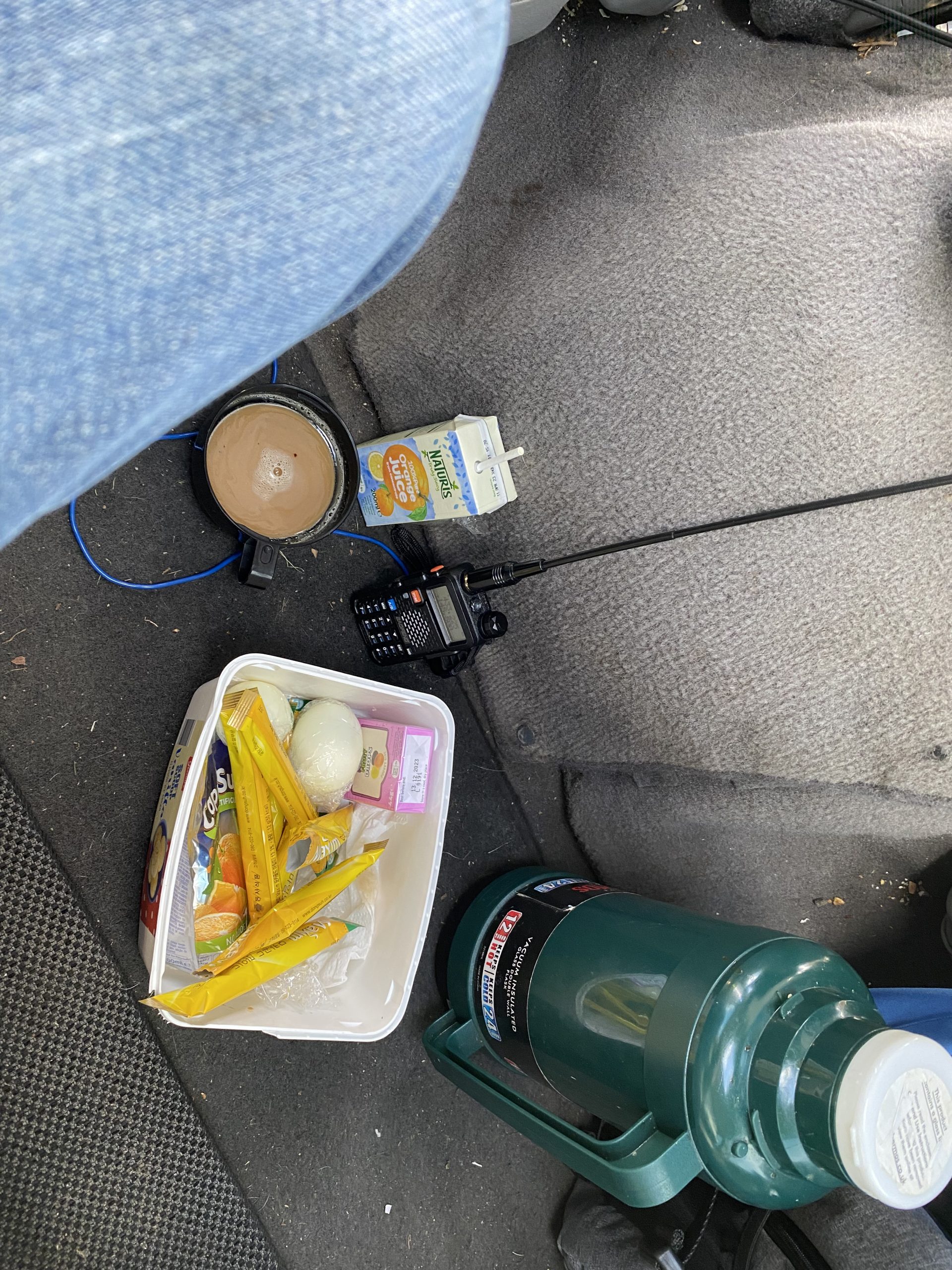 I really enjoyed the walk around the park, I wore the Alexloop hampack bag without any problem. It was quite weighty and at first a little nervous of the straps – thinking about how much equipment and how much it costs tends to make one a little trepidatious in trusting it all to a couple of straps!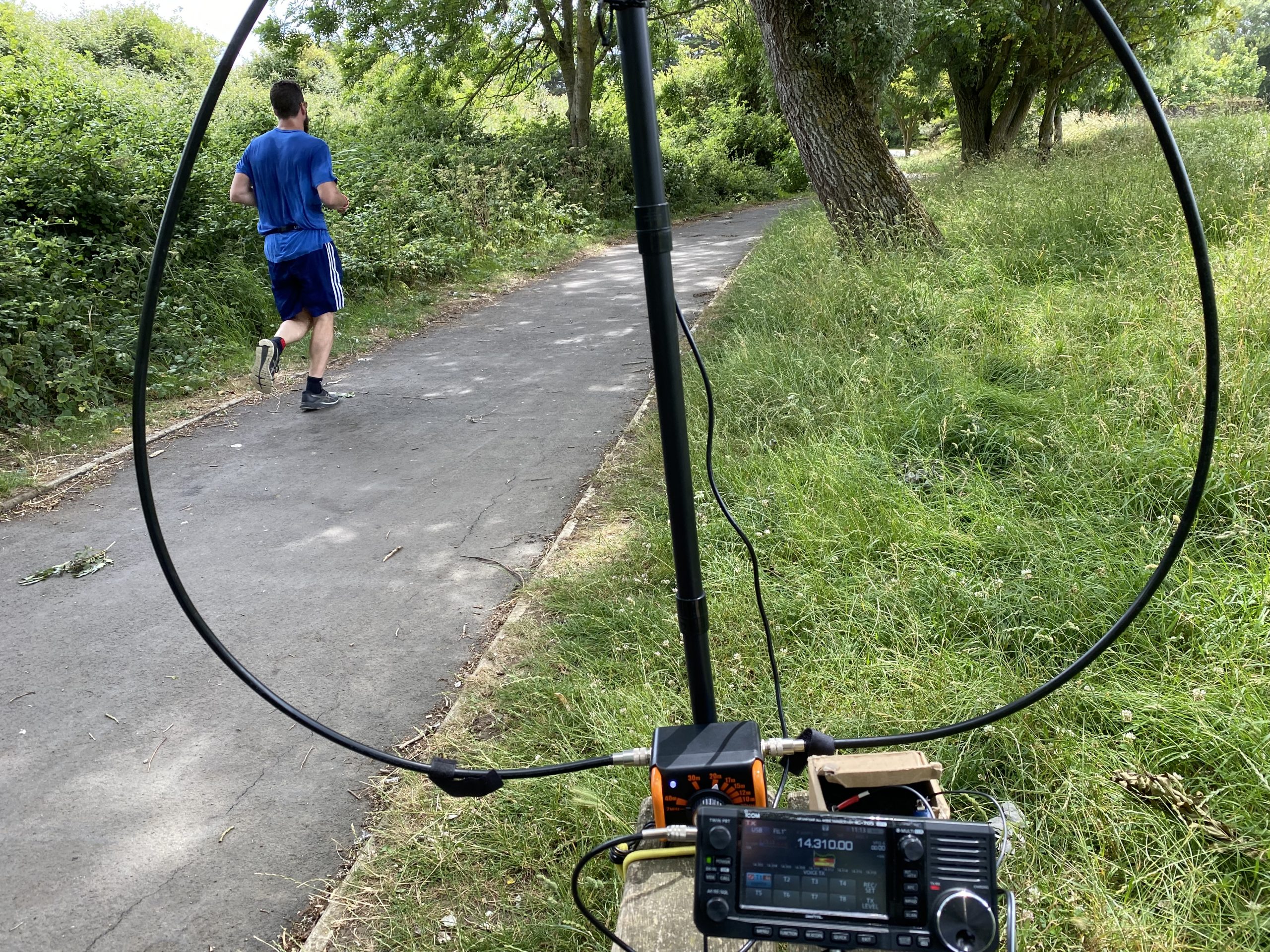 Whilst having a table/chair is my preferred 'comfort' of operation – and I even passed one picnic table, I liked this location, it was in the shade and the bench long enough to get everything on it without worrying about it falling off. A good bungee allowed me to strap the alexloop onto the bench, only once wobbling over when a big gust of wind came in.
It was nice that there was people interested in what I was doing, even a few comments by the passing runners on what a nice setup, as ever people where amazed with being able to make contacts around Europe – I think peoples perception of Amateur radio is that of huge Yagis and long wires, when they see the little loop and the SDR display with foreign voices booming from the IC705 they are interested to see it in action, I'm always happy to show the log book and talk about it.
I was able to make one more QSO from the bench and really enjoyed that, even on 5W of power the noise floor in the park was so good that I didnt need lots of power or a huge antenna to have a SSB contact. The fact that I had spotted on PoTA app meant other amateurs were looking for me helped for sure.
It was as easy to pack away as it was to setup from the bench, proving how versatile a well organised radio can be.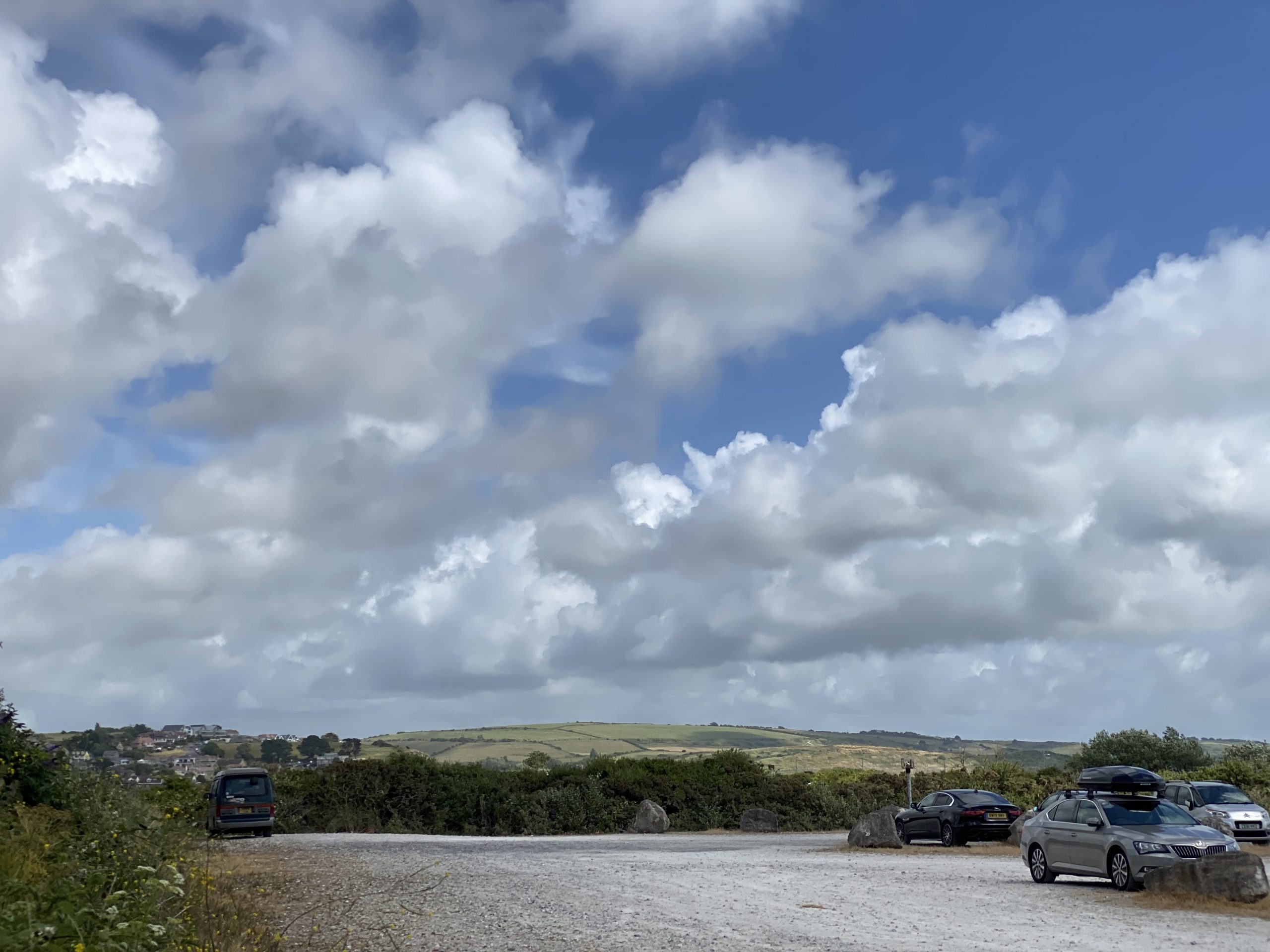 Heading back to the bongo I enjoyed seeing blackberrys growing and a giganttic overlflow carpark – it looked closed and judging by the meters had been for quite some time. I dare say this could be an excellent place to put a bigger mast and wire-type antenna up. I admired the view from the carpark once more before heading back to the QTH having had a really excellent time out with the radio. I will be back for sure and would like to investigate the bird reserve next time, it really is a big PoTA area to cover !

20 Unique calls today !