Finding unactivated parks around IO90 is becoming hard, thankfully there are stil a few, one of them is G-0202 Garston Wood. With only a short drive and beautiful weather I headed off to the park.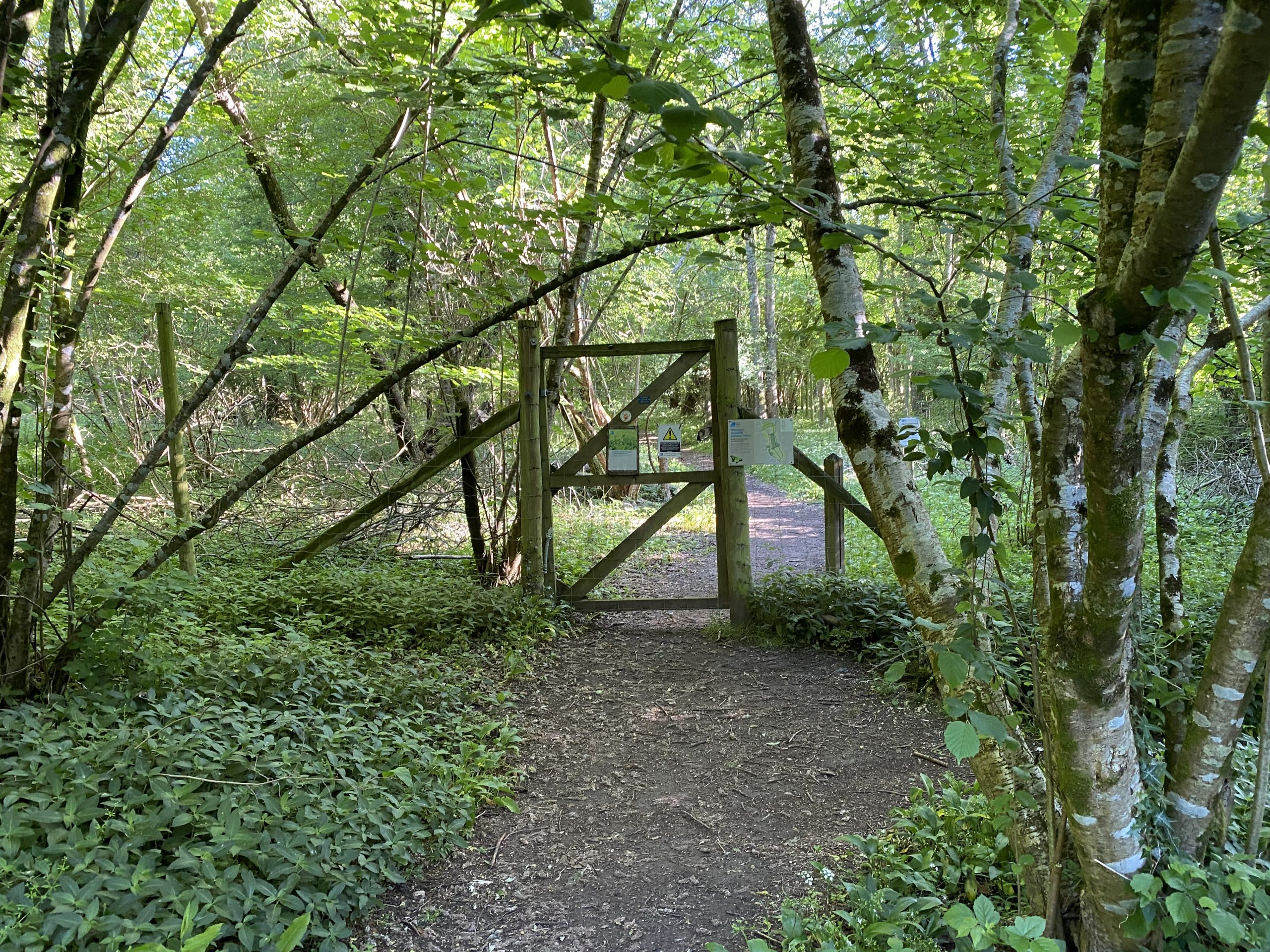 The drive in the early morning (approx 7:30AM) gave stunning views and morning mist, I was glad to have sat-nav as the lane leading to the park was very narrow and with all the trees having all their leafs was very green ! I found a nice spot to park and setup my mag-loop antenna on the bike stand. The gates to the park were near to hand as well. There was plenty of parking space at this hour, and it didn't get much busier in the time I was there (2-3 more cars parking max)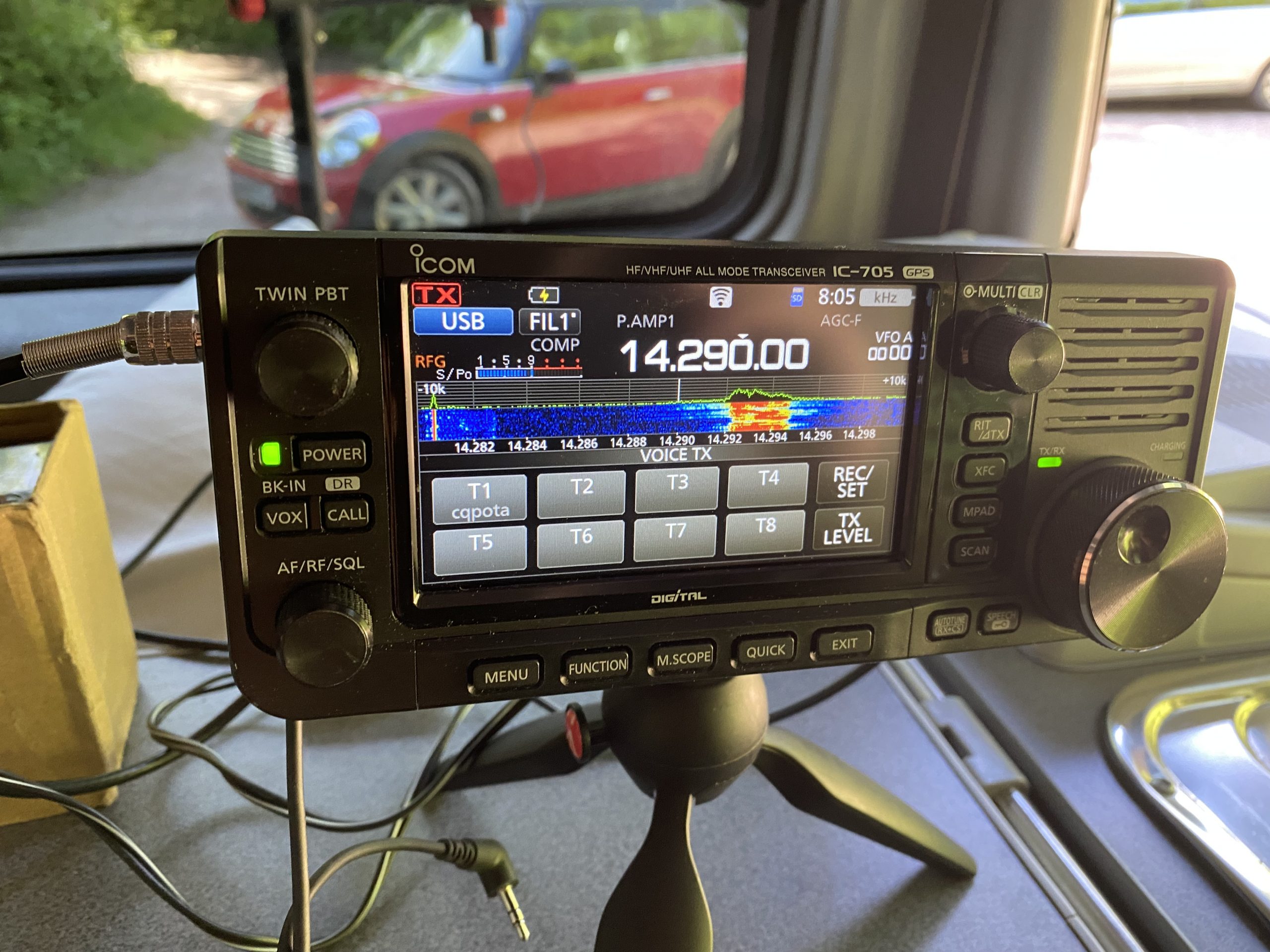 Unfourtantly when I arrived I noticed I had left my iPad behind ! Not a disaster, but that meant no digital modes such as FT8 or SSTV, and I was looking forward to SSTV, still undettered I tried for making 10 Telephony QSO's! I started out ok, making contacts into Spain on 10W. Having learned last time that repeating calling CQ is tiring after a while (thats when I usually switch to FT8 now) I used the 705 in-built voice recorder to play back my CQ POTA call.
This got me another contacting in Poland, and my first ever Park to Park ! I found this really satisfying not only on the DX but reaching another park and getting a good signal report both ways (mutual 59) with SQ5MPG – Maciej in Poland at SP-0643 – Los Nature Reserve. What is more tricky with a park to park is getting the callsign and park locator correct, as this is required for logging later on.
I tried staying on 20m, but it was soon filling up with contest and people with far stronger signals than my own, I'd like to think they just could hear me being only on 10W and that goes with being /QRP that you'll get more powerful stations boom over you higher up the band. I tried 40m and 17m – with 17m being a non-contest band, but to no luck on either, so headed back to 20m.
I made one more contact, another park to park with EC2AG (Antonio) into EA-0837 (Rio Agüera EU Natura 2000 Protection Area). Again, great DX and made the full Park-to-Park contact. I thought my battery had become disconnected, but it turns out for the first time ever I had drained the LiFo battery completely ! I guess this is what using the voice-record repeat for serveral hours will do, and I was reduced to 5W of power.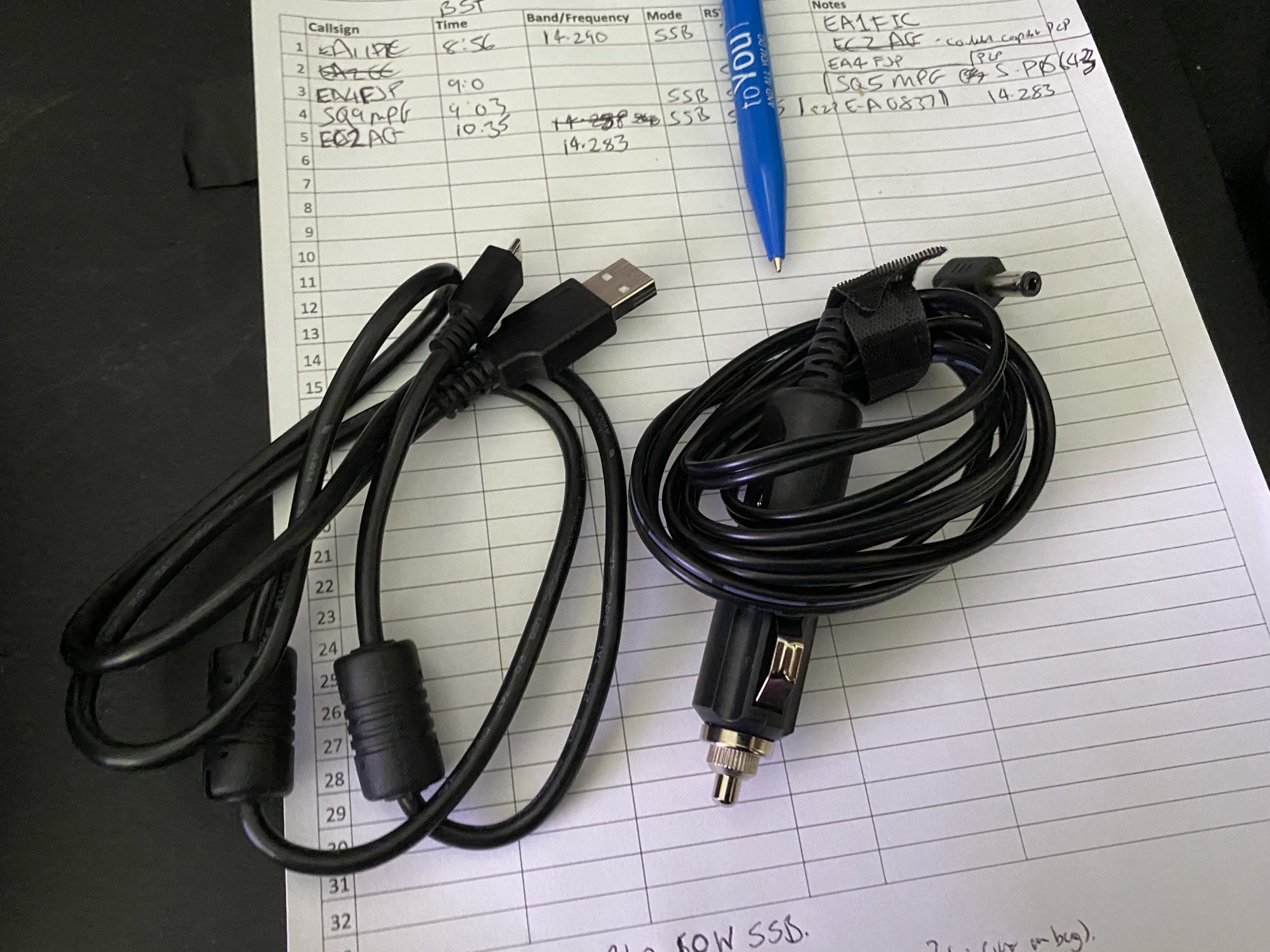 I returned home as my battery and power wasnt helping, and with so much contest traffic on, it was getting harder not easier to even make any initial contact. I made notes on my log book of the things I had missed today to remind myself of what to add when I got home, so as you can see this time I have added the USB cable and cigar-lighter mains adapter for the IC705 into the alex-loop hampack accessories bag. Of course I have put the Ipad in there as well 🙂

Whilst I didnt get 10 contacts to activate the park, its will mean I can make a return trip and be better prepared. I had a great time and the two park to parks were extra great, so am looking forward to returning, iPad and mains-power in hand !