Unusually for a bank-holiday (National holiday / day off work) the weather was quite nice, I had already planned my trip to my nearest PoTA park, namely G-0362 Avon Heath, and headed out. I wanted to take a minimal setup to see how I would do !
QRP & Minimal Portable Setup
IC705
Alex Loop Hampack antenna
Laptop
Trolly for bags
I didn't bring an external battery or even a chair to sit on, opting to just use the bench/seat at the location I was familiar with at Avon Heath. I was interested to see if I could make any contacts and for how long on only 5W and the Internal IC-705 battery. This made getting setup and on-air really easy, using a bungee to attach the loop antenna to the seat.
Telephony QSOs
I'm now starting to start-with telephony QSO's over FT8 to get started, as such I started out on 20M as this band has plenty of activity and easy to slighty tune the Alexloop between FT8, SSTV and the Phone section of the band.
I was quickly rewarded with QSO's into Italy and Spain, with my furthest QSO being with EA4GJP with an amazing 860 miles ! Using the MPW calculator I was getting 172 miles per watt for a 595 QSO !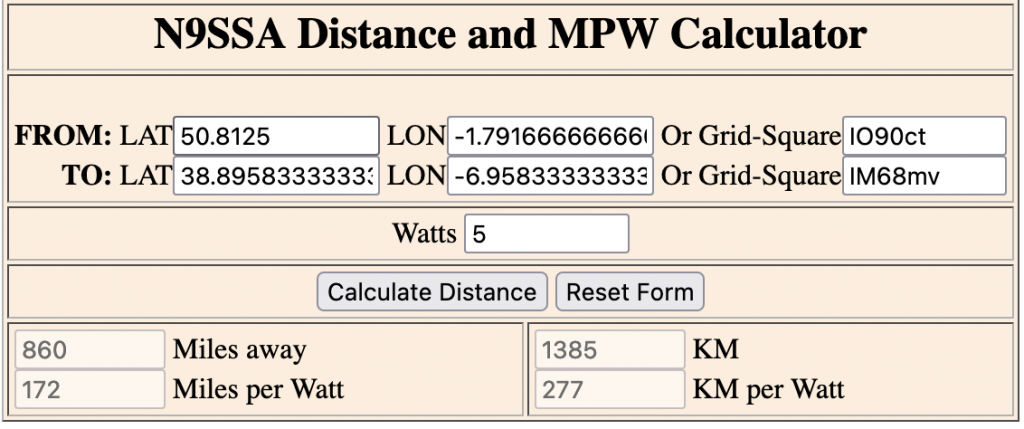 Once re-spotted on the PoTA app I had a flurry of QSOs into Spain – I was rapidly getting used to telephony contacts and logging with pen and paper !
I turned my hand to FT8 but faced computer difficulties again and not having a table/chair didn't fancy fiddling about with a cable/computer on a bench, reverted to Telephony on 20M again. I did go searching for other PoTA activations, but no chance of a park-to-park today.
With around 2 hours of operating on 5W the battery on the IC705 was almost entirely drained, but with a good set of contacts I felt happy to pack up and head home, whilst I didn't get 10 this time out, i was glad to see just how good the IC705 and Alexloop antenna is, making it a viable QRP setup which can be easily setup and transported.
I did learn that having a battery will not only extend the life of my operation, as to be expected, but I can operate with only 5W on SSB outside the noise of QTH, which makes doing PoTA all the worth while. My next planned activation is in a very exciting/interesting place and am really looking forward to that !