Having got the 'shack' into somewhat more operational functionality I pondered adding back in the MFJ Auto Tuner – I originally purchased this when I was using home-built vertical antenna and in that it could seemingly tune anything to matching the impedence of the antenna to the transceiver. With the 80m end fed, which does a excellent job across all its designed bands, it became a little redundant and sat in the 'spares pile'.
With the recent 'ham shack' rejig and spotting the tuner, I'd thought Id give it another try, as digital modes on top band can experience some interesting propergation and having recently got the weather station back on line ready to start re-building the webtechnologies for WSPR data, seemed a good reason to at least put it back in place.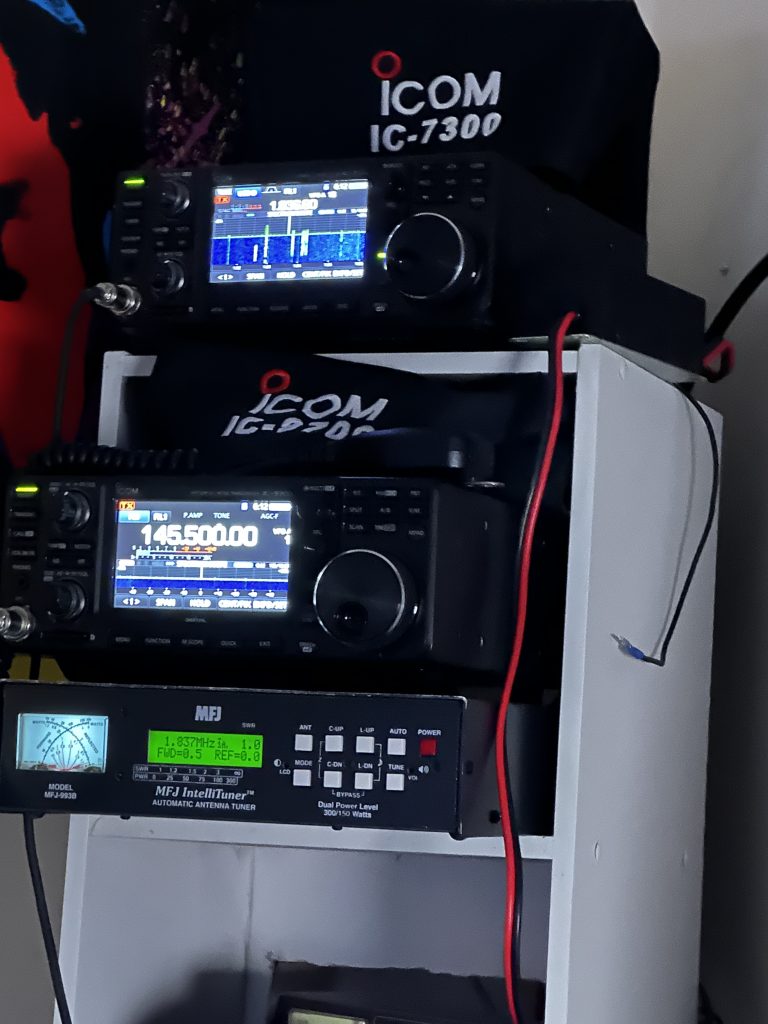 Fitting in the ATU wasnt as straight forward as planned – the additonal 'gaps' in the bookshelf paying off to allow the 'sturdy' coax of the ATU to the 7300 to be in place. I did attempt mounting directly underneath, but it was becoming more of a mess than it already is. With a rejig and some persusasion, the ATU was in place and functioning correctly.
I started out on FT8 – there was plenty of traffic on top-band and managed several QSO's as well as seeing how well the antenna was doing being matched to 160M with 50W of power.

Having enjoyed a pleasent evening out and the fresh air of Poole Harbour, I resumed my work in the shack and started WSPR transmissions on 160M with 1W of power. I've been doing 10M during the day, and its been geat to see the data of how the propergation really varies and almost to immediate effect when the sun goes down, so it would be good to see the inverse of that. I was not to be dissapointed !
Suffice to say, the ATU was doing a great job in matching the antenna and still with a decent amount of power being transmitted on WSPR, the MFJ reported between .5 and .7W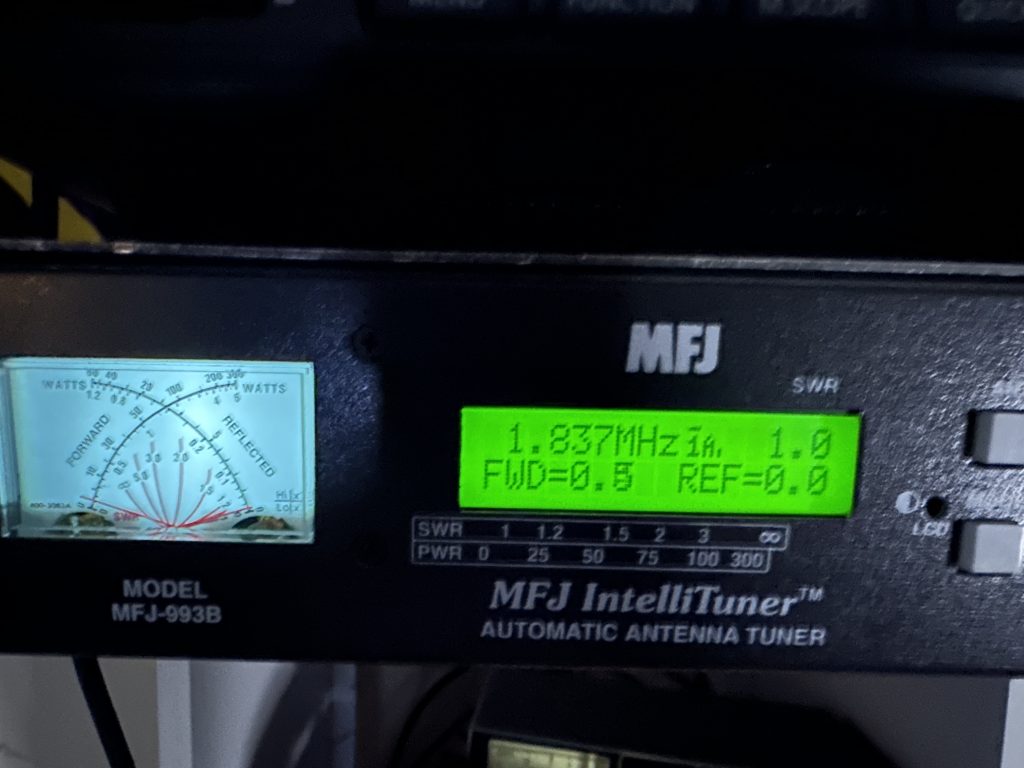 Needless to say, as someone who enjoys digital modes and analysis of the data produced, its great to have this added functionality back. With the steady stream of WSPR data becoming available I'm looking forward to updating the webtechnologies site ready for early next year, so the MFJ will be staying for the foreseeable future ! Yes it is worth it !