So my biggest constraint of amateur radio activities is, yep, time. Mostly I run WSPR and monitor via the webtechnologies site for how well the IC705 and 6BTV are doing, as well as pull in the automated SSTV broadcasts from 20m available here.
So why the sudden 'burst' of telephony QSO's – mostly thanks to scheduled (scheds) transmissions, firstly the most excellent 145 alive event organised by G5TM and then the regional contacts that setup out in the field.
I was lucky enough to contact G5STU who setup nearby – very line of sight, but was great to hear all the other people in. I did manage to make one other contact on the 'net' but left it to those with better setups to enjoy the QSO's, it was great to listen in !
Not one to rest, G5STU then setup a live stream of his activity on 40M – based in Poole ! I thought I had to give it a try, to me on 2M Poole harbour is complete black spot due to the hills between the east side of Bournemouth and the low side of Poole, so thought it worth a try to have a QSO with G5STU, sure enough, was my first HF contact so near, was great to get in the log book.
So whilst I've been manicly busy, its been great to take time out for those that organise live events that are fun to join in with – I've scheduled my next PoTA – which will be at night during the week ! So am looking forward to that, I have no idea how I will do, but the main thing is to get out and enjoy radio.
In the mean time, I've setup the MFJ993B to get on top-band at home, and am able to hear the various 'nets' that occur, as well as get out nicely on FT8 mode, having made several QSO's on top-band on a non-resonant 80m end-fed antenna, i was very happy that the MFJ993B got some action !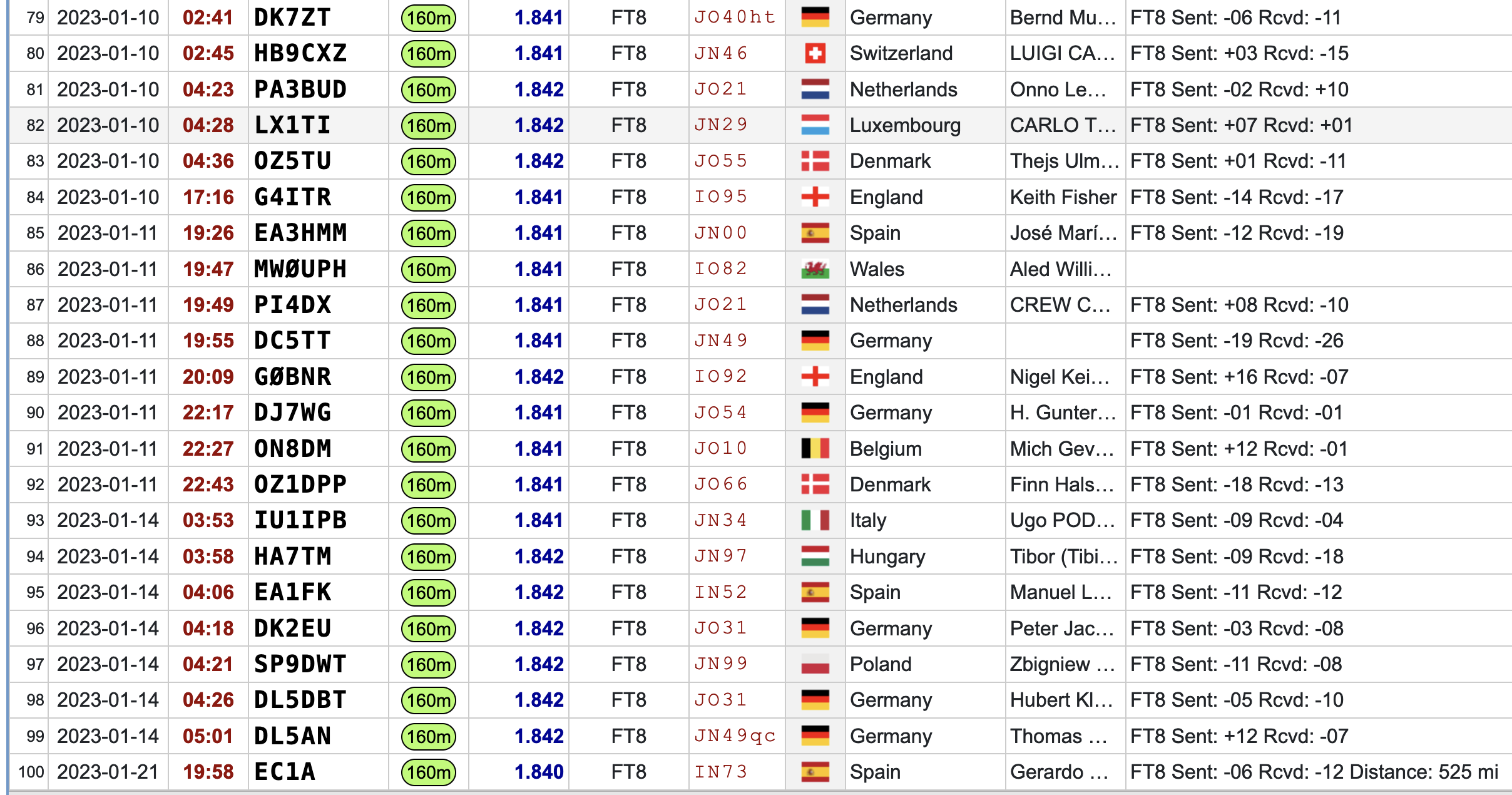 So, hoping the end of January and start of Feburary will allow more time for radio, more project parts are arriving, allow things to progress on the VHF/UHF and Microwave bands, so excited to tell and show more about that 🙂
Until then, 73.