Where has the year gone, or more accurately where did June go ? Well, having been busy with work, uni and mentoring the month flew by. WIth bad weather alot of the weekends it meant I couldnt get alot of what I wanted to do done, and the time I had was limited. The good news is that alot of my University work for 2020-21 year is complete, I'm just waiting for grades to be finalized. I've changed jobs and am glad to say my new role is more suited to me, so Im really enjoying work. I've also had a great time mentoring undergrads the past few months, but has made me very busy, but very rewarding – but heres the good news – this weekend I got a number of things on my 'ham radio' to-do list done.
Firstly, I got my IC-705 working in the garden on the Alex-Loop ham-pack. It went really well, although setup wasnt as good as I thought it should be. I'll do a longer more in-depth write up, but needless to say initial operating was fun and exciting.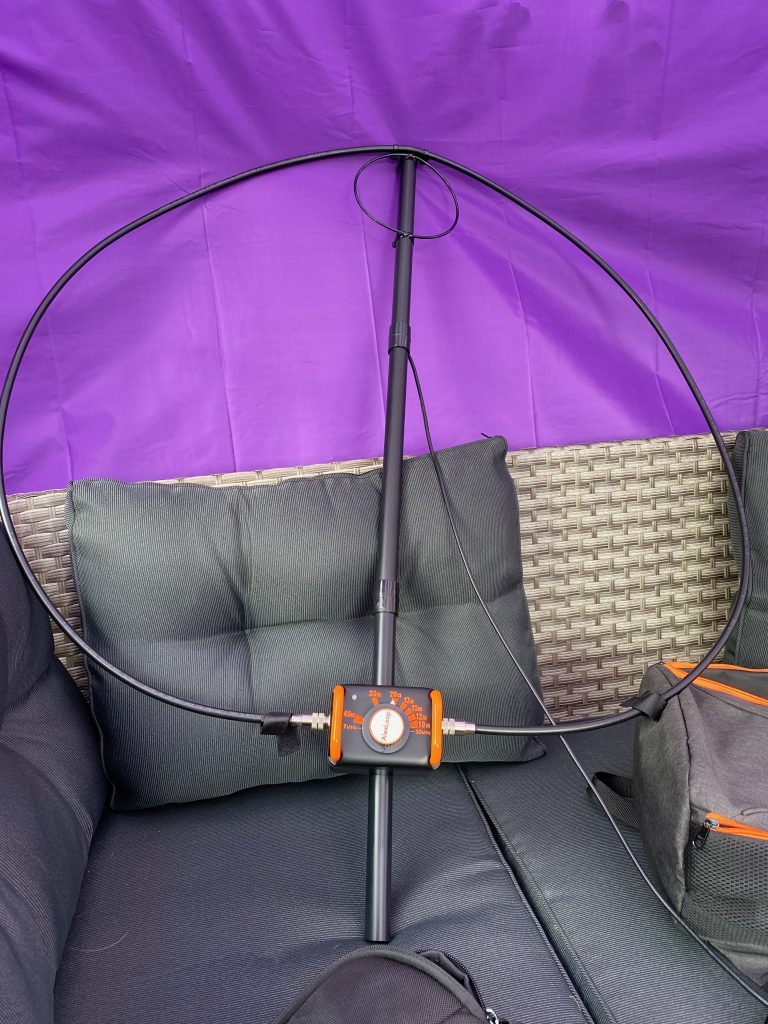 Recently and friend and I mowed the garden, as I had told our gardener to not worry about it for the moment due to the movement of tents and radio equipment out. With all the rain and sunshine the grass grew at a proflific rate ! I first borrowed a friends lawnmower, then got a cheap electric one from amazon that would do the job. I'm glad to say that having mown the antenna area with all the radials down the majority of the radials have stayed down.
I will continue to mow the grass and keep it short, then look at adding more radials with better wire-pins (I have been using plastic ones). I still have some more work to do on the 6BTV to add 17M to it, but hopefully the weather will hold at the weekend, in the mean time I have been enjoying FT8 and SWL, making interesting contacts and getting ever closer to the DX100 award.
Heres wish you well and enjoy your radio !
73, 2E0FWE