With the weather being so lovely and time allowing day time operation, I headed out to Upton Heath – this is just opposite Upton Park but separated by the busy A35. Although once in either, you wouldn't notice that it is there !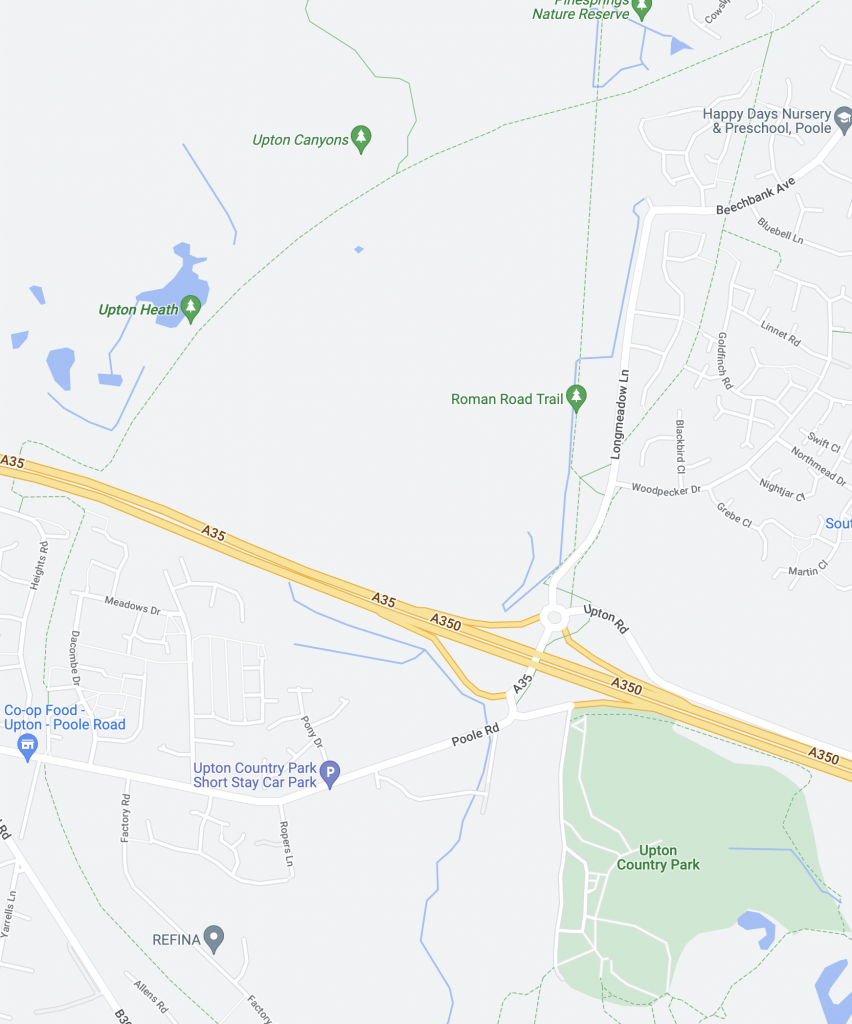 I brought my wagon along to help transport the radio and accessories from the car to the heathland, with just a short walk to find a good bench to operate from it was no problem at all.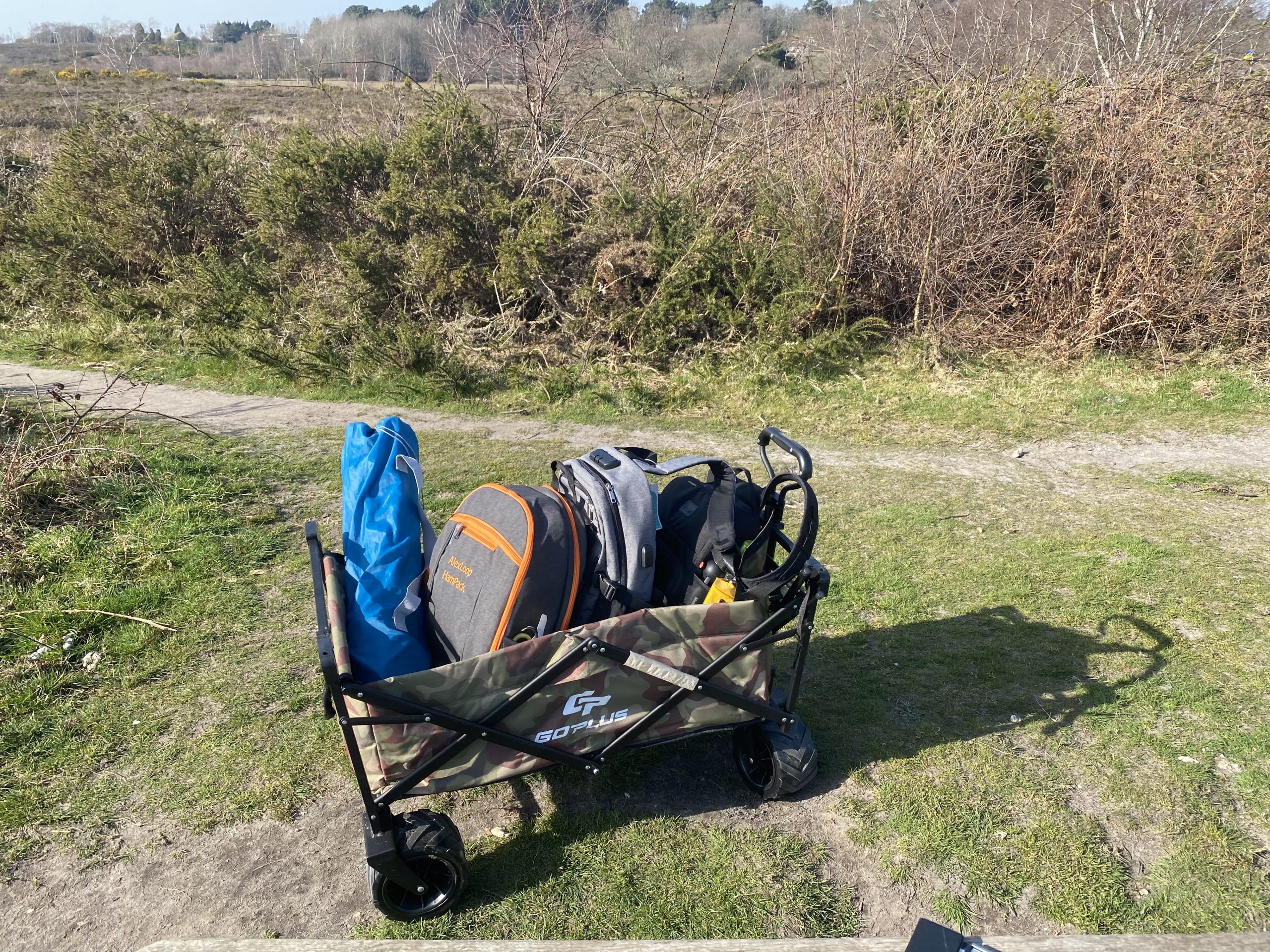 I was able to be on the air quickly with the excellent Alex Loop ham-pack antenna, I used a bungee to attach it to a direction post as my bike stand is still in the back of the bongo in North Wales, but the bungee was excellent to use and changing frequency across the 20M band was very easy to get low S.W.R. across the operating frequencies.
I wanted to get better at Telephony contacts so started with Phone on 14.241 and used the PoTA App to self-spot, within minutes I was trying to manage a pile up ! I was getting so many call signs at once, it was hard to distinguish them and get back, thankfully I got most, but some I couldn't complete, but that's what experience and patience will teach me ! I managed 6 Phone contacts, whilst I appreciate all of them, it was great to get a fantastic signal report from K1RO in New Hampshire ! I was so glad to have a break and a drink of water with me.
I then moved onto FT8 and completed enough QSO's to active the park, with reports coming in from all over Europe.

Whilst I had been operating for just over an hour, I wanted to give SSTV a try, my previous attempt was thwarted by a very busy 20m band, but today I was able to get thru a fantastic signal from HA1AD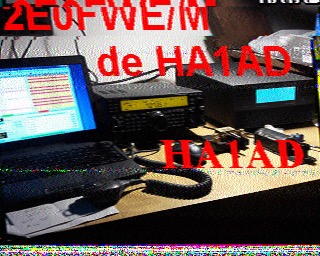 With my water supply fast running out and time getting on, i packed up having had a fantastic time at Upton Heath. It is definitely a park I will come to again, its nearby, really accessible and lovely location to work from.