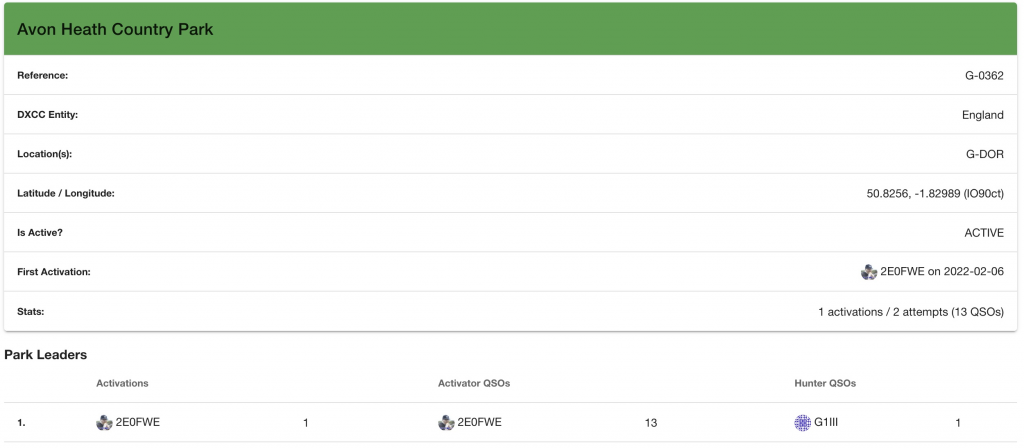 It is done ! I have become part of PoTA History by activating Avon Heath Country Park (G-0362). There are plenty of other parks in the area and I'm really excited to continue my PoTA activities.
I have since reverted my Laptops OS back to Windows 10 – I found the USB Driver for Linux wasn't working correctly with the IC705. Going to Windows and running the default Icom driver I found no issues at all ! This also means I am using recommended logging software for PoTA as seen in the video below.
This will make logging much easier going forward.
I am planning to go out again 13th Feb 22 @ G-0079, which is quite near me and a familiar location to me.