So the weather was pretty fair today, no rain, light breeze. Having completed the cable the previous evening it was time to attach it !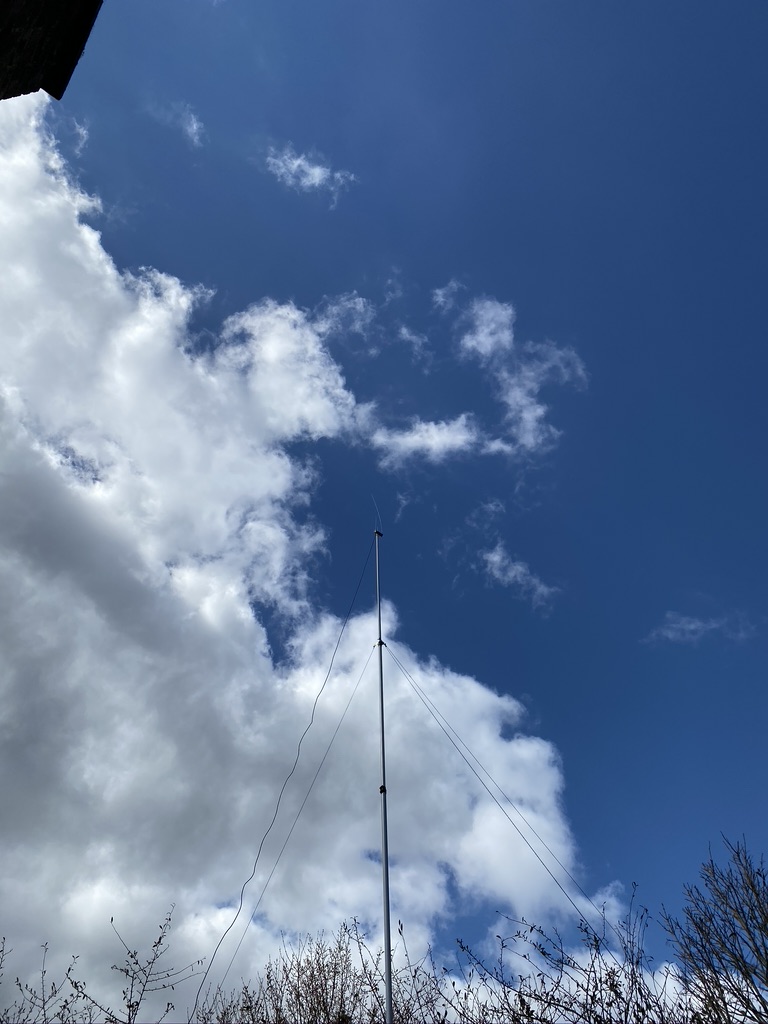 First, I fed the cable from in the 'shack' outside, brought the cable up the small step ladder, and lowered the mast. I then connected the PL259 into the moonraker 2m/70cm jpole. I returned inside and before attaching to the RT90, done a SWR check. The SWR had gone up to 3.0-4.0 ! Not the result i wanted, so i went back out and took both ends of the cable with me.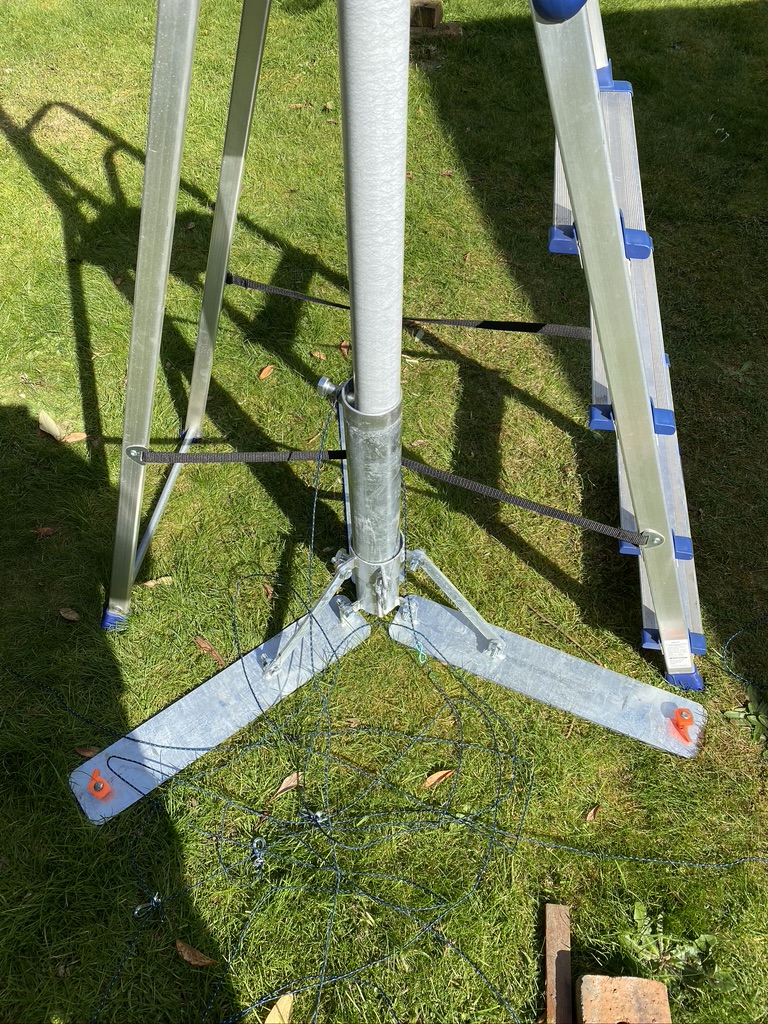 Backup the stairs and with the base back down, I started measuring and checking the mast the connector. I found that that there was just a bit of solder on the tip that wasnt allowing the plug to fit snug. A quick file with a very small round file made the PL259 fit nice, but better than that, i changed ends, and measured outside first. In the bright sun it was hard to read the meter, but was getting back 1.6 – 1.7, not brilliant, but thought that was ok and good enough from transmitting. I also noted that with the extra length, some cable was on the ground, and that may effect the SWR reading from my nanoNVA.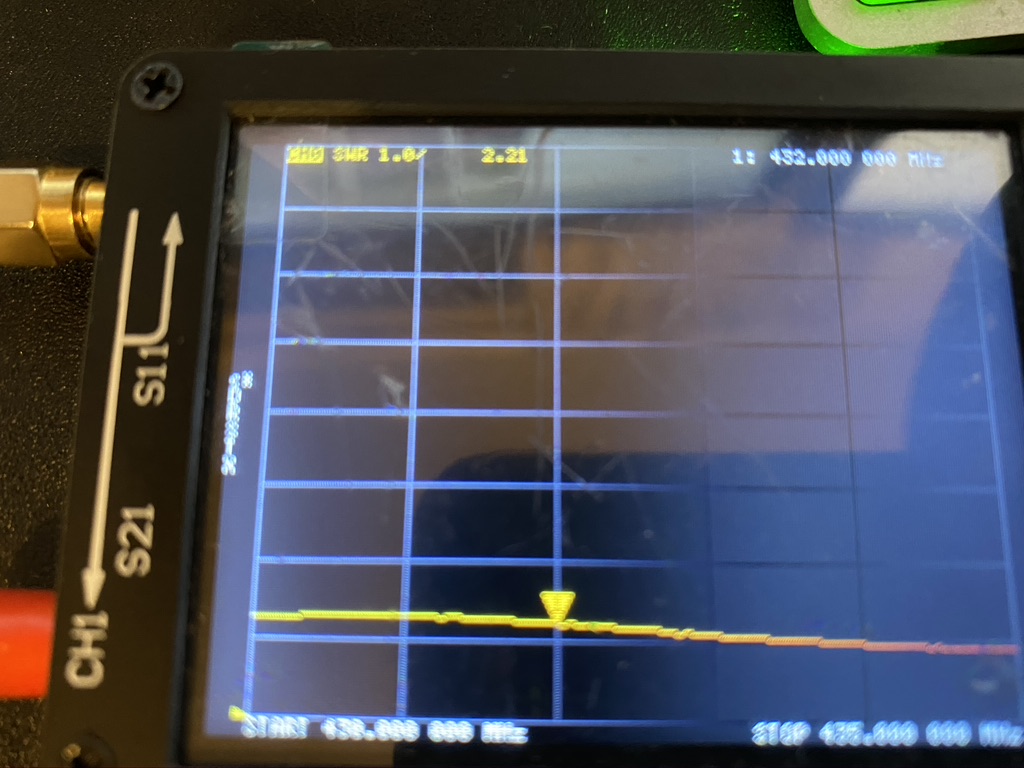 I then made sure all the mast-stakes where still very much in the ground, these are huge, see https://www.radioworld.co.uk/complete-guy-kit-light-weight. I put them in the ground with a club hammer – for sure those stakes are not going to move, and the guy-rope is very well made, with metal hook attachements each end.
TIme to push a 40ft mast up ! I dont mind saying it was hard work – but then i am not in the best fitness at the moment !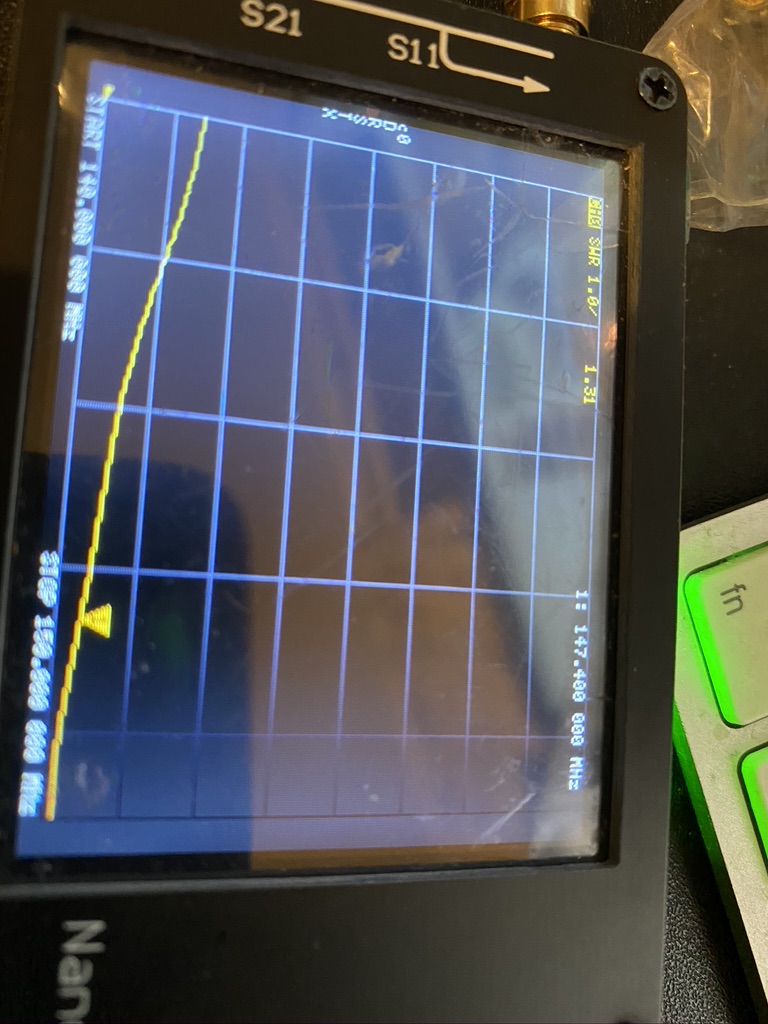 With the mast up, i returned indoors and took some SWR readings – on 2m i was getting good results, so i put it on the transceiver. I was now getting Southampton, Dorchester and Blandford as clear as bell on repeater tests – the effort was worth it for such a clear signal.
I done a test on the local Poole repeater and was glad to hear a well known specalist on who gave me a good signal report, so was very happy with that !
I've got more reviews to write on the mast and RT90 this week, but will try to get them out as its largely setup in terms of UHF/VHF frequencys and the antenna/mast configuration.
73's for now, M7ALU