Having originally planned to go out PoTA the week before and found that the IC-705 had developed a fault with its SQL/RF/AF Gain knob, that had to be repaired, was fixed and turned around very quickly by Icom UK !
So I lost a weekend of PoTA activation, I did make good use of the time tidying my Mazda Bongo up and enjoying time out with it still around the gorgeous Dorset/Hampshire countryside.
Having got the IC-705 back in re-instated my visit to Martin Down. Having not been there I thoroughly enjoyed this excellent video on Martin Down and more, which gave me enough information about the location without having to visit there.
I put my planned action on the PoTA website and headed out on the 12th of March, it was a lovely drive up and the location was fantastic. I set about setting up my IC-705 and Alexloop Hampack antenna. When I went to transmit via WSJTX on FT8, the radio and transceiver kept disconnecting ! I went back and checked over the basics, but couldn't find anything out in the field as to what the issue was. Having not packed an external table/chair and feeling a little despondent headed back home.,
After having a nice afternoon out with XYL Monica, I got the 705 and out the bag and started working through the problems I had encountered. In the video above you'll see how i switch out the antenna, computer and cables finally identifying the issue with the Alex Loop antenna.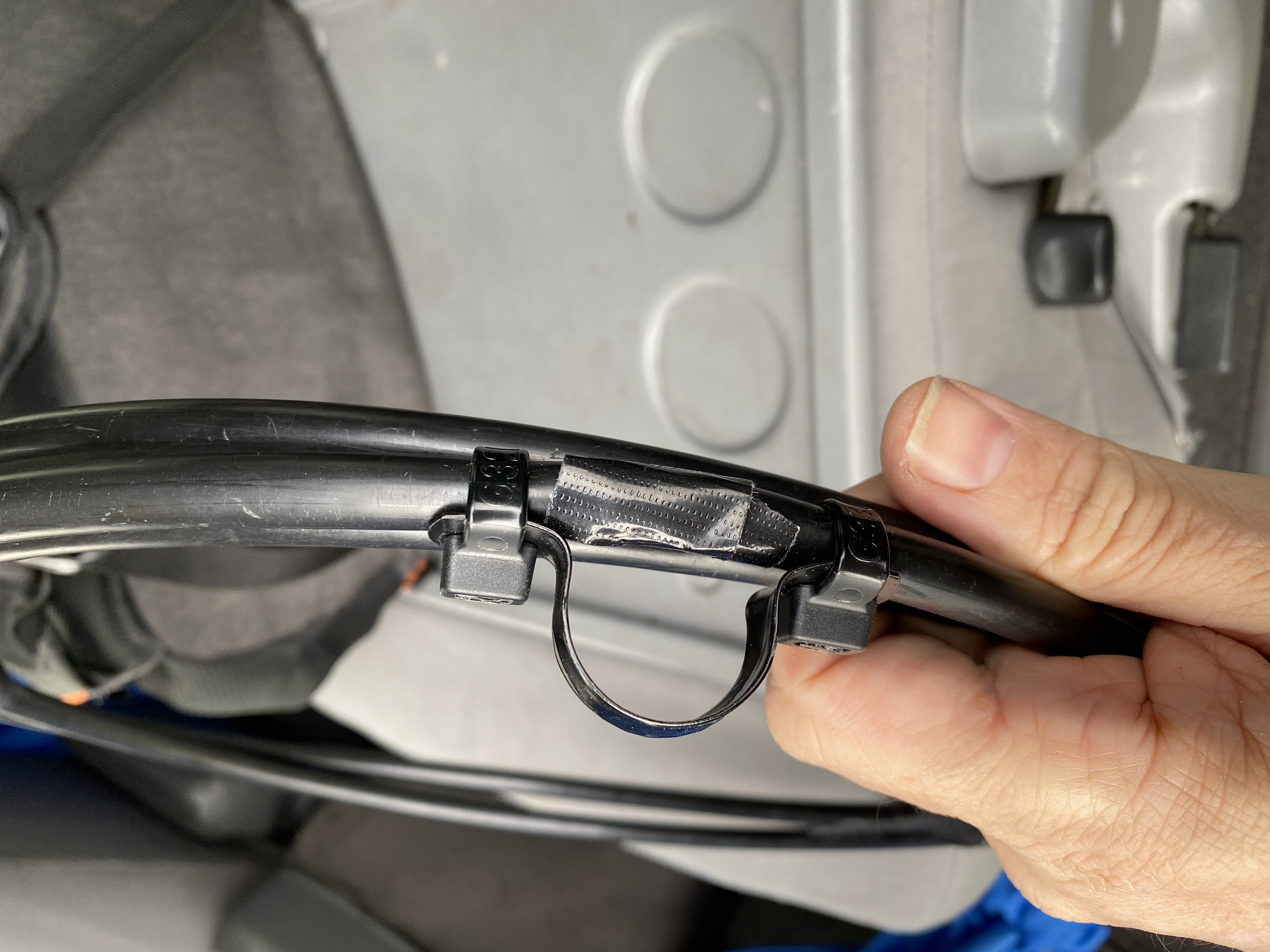 Upon closer inspection I was able to find that there was a considerable 'cut' in the coax, wether this all three (outer, braid and feeder) hitting each other wasn't clear, but restoring the shielding by way of some strong tape and its proximity to the inner loop resulted in the transmit issues being resolved
I re-registered my planned activation on the PoTA Website for the 13th and headed back out, full of determination not only to make FT8 contacts, but also SSTV and Telephony.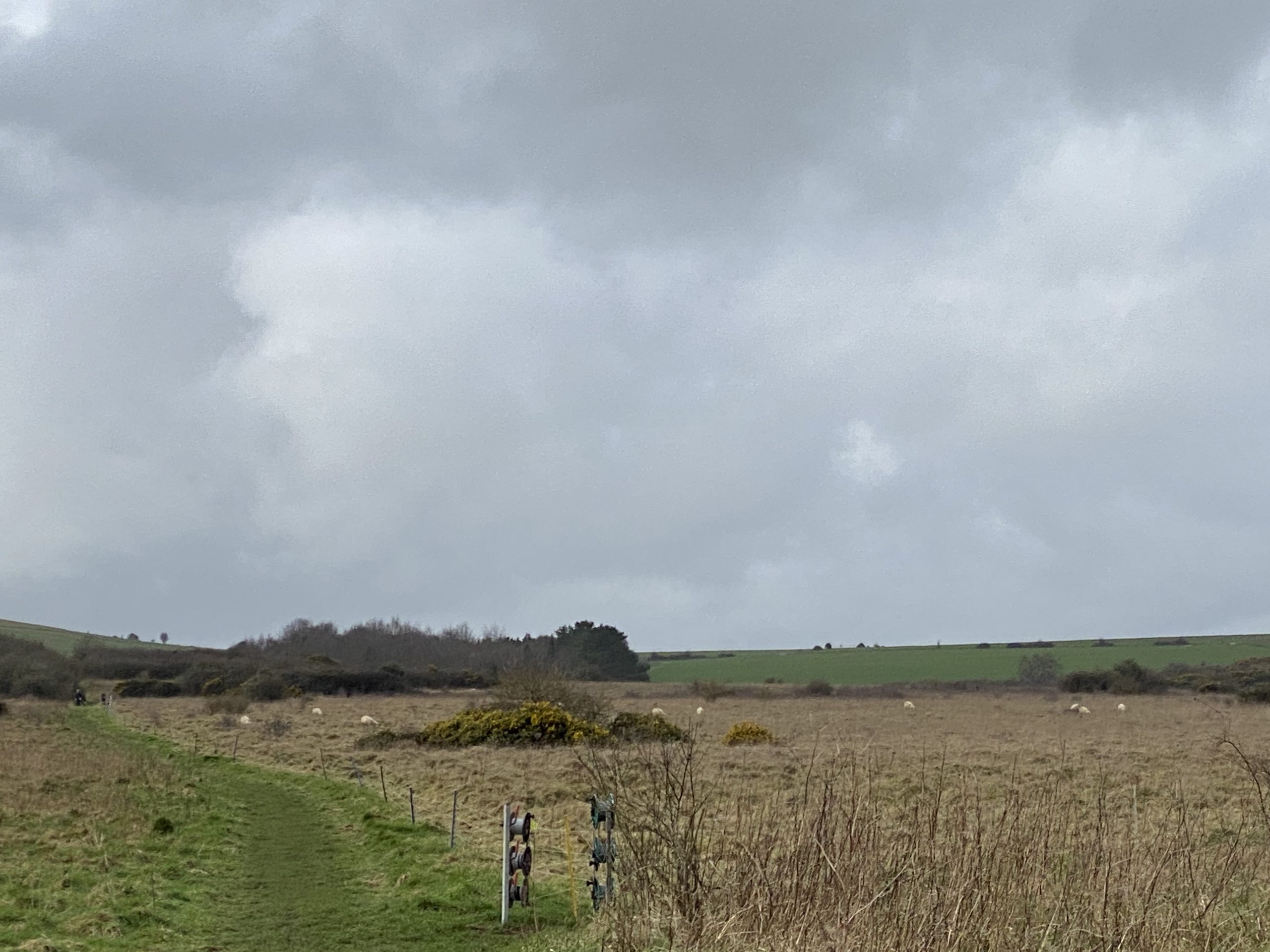 Come the 13th I headed out early to ensure I got a space suitable for my Bongo where I could park in a good position to the antenna, this was easily setup and getting on everything in position is becoming very routine now. Operating from the Bongo in cold/not warm conditions is really brilliant, and means I don't need to carry tents,etc to do an activation and keep warm/risk my IC-705 getting damaged by rain/weather,etc.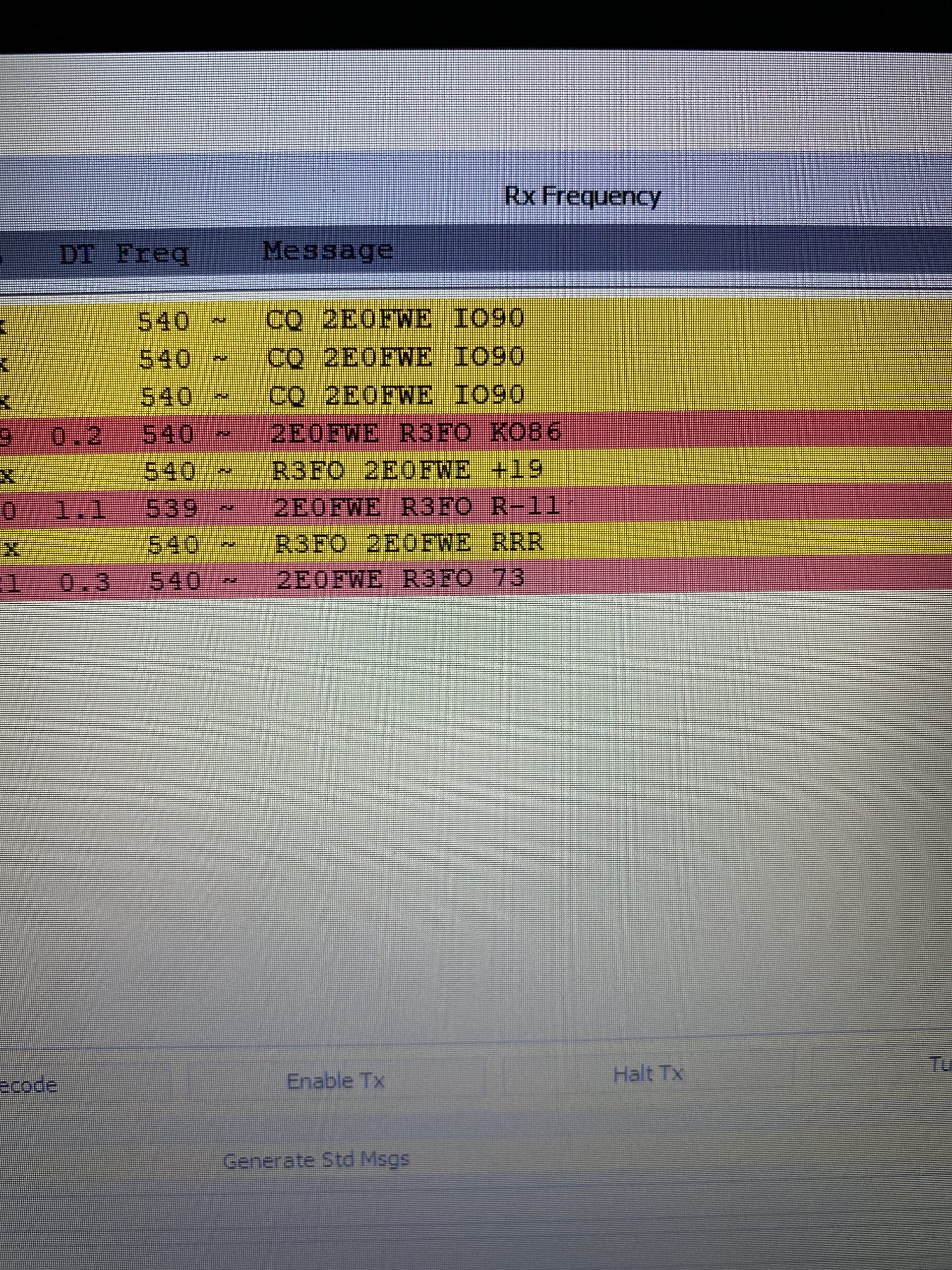 Once setup the issue with the radio disconnecting happened again ! This time knowing where to look I reapplied the 'fix' in the field, and was back on the air in no time. I achieved the 10 QSO on FT8 to activate the park in just over 1 hour and 10 minutes, they ranged around to the world to right here in England. I was very satisfied with how the 705 and the magloop antenna was performing.

Using the PoTA app from my phone I could see numerous people re-spotting me which undoubtedly helped in the succession of FT8 qsos.
Having gotten the 10 QSO's needed to activate the park, I then turned my attention to SSTV on 20m (14.230) – reception was amazing, I got the IC-705 and Magloop tuned in no problem, another technique I have 'developed' since going portable of tuning the antenna to the frequency to get the best S.W.R and signal output (where as at home I use multi band verticals and Endfeds). I tried for an hour to have a QSO, but sadly I couldn't make a contact this time, but did receive some great pictures. For the full gallery of RX, see here
Upon arrival at home I did receive a very nice email that my SSTV picture had been picked up my a KiwiSDR in Germany ! ( Thank you Tommy/ LB6DI )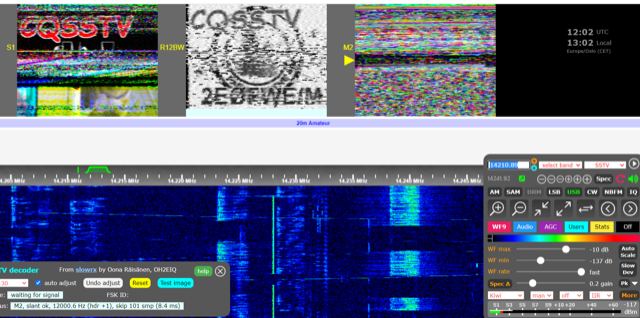 After an hour of SSTV I turned to Telephony – I'm not the most confident HF Telephony person, but doing PoTA gives me a real opportunity to improve my HF QSO style. I do find that that with PoTA people do tend to do the 'rubber stamp' contest style of QSO, but are nevertheless very enthusiastic to make the contact and really patient in getting call signs out to 'activators' (operators in the park).
In the end I managed 6 Telephony contacts all over the globe with a good mixture of reports, I was really really excited to do so well with such relative low power and portable.
Once home I had the challenge of getting the log book fully into ADIF format. This is the one thing that some non-technical people may find a challenge, but I have been able to find this excellent page on how to create a mixed log using Excel (on Windows). I was able to complete the spreadsheet and run the macro to produce the ADIF file for submission to PoTA Administrators easily, so now I just need to wait for the file to be processed for my activation to be complete !
I can say that operating mobile and doing PoTA is by far the best part of amateur radio for me now, it is incredibly satisfying to go out with such lower power and in lovely locations to operate from.