So I treated myself to a bit of a lay-in this Sunday, which for me is getting back into bed at 6 when i usually wake up, At 8 it was a gorgeous sunny morning and I was full of get-up-and go to complete the final bit of rigging/guying for the antenna.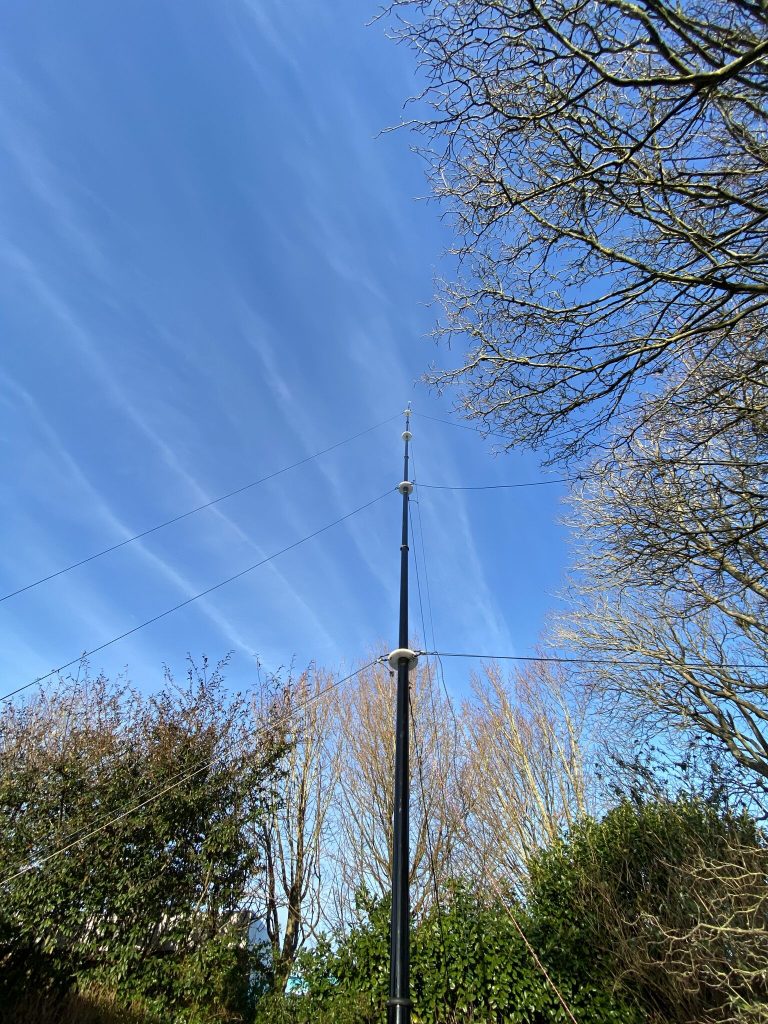 There was some tension in the top spreader as can be seen in the final picture, but i know that slacking that off will give me a nice straight vertical. It took me about 30 minutes to complete, but its a quesiton of being safe and methodical.
Next was to start the construction of the radial elements, i had brought these into the shack and they was already creating a quite bit of mess and getting tangled.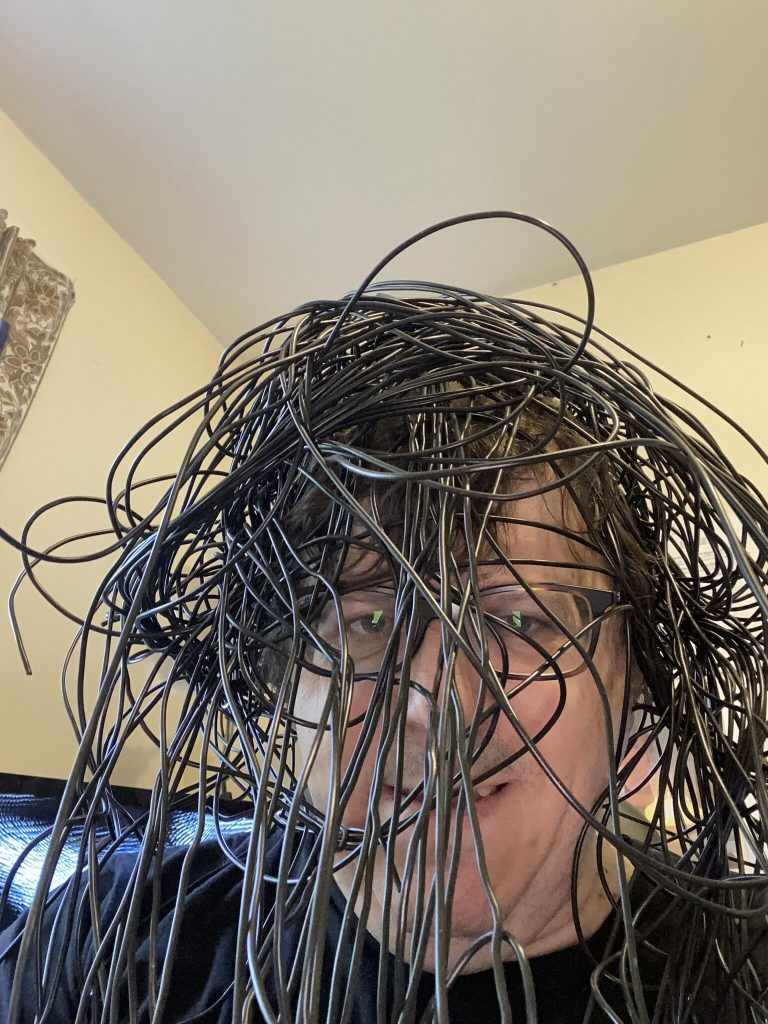 When dealing with this much wire, its essential to have a process and method, else wire/construction materials just get all over the shack and making working not the fun it should be.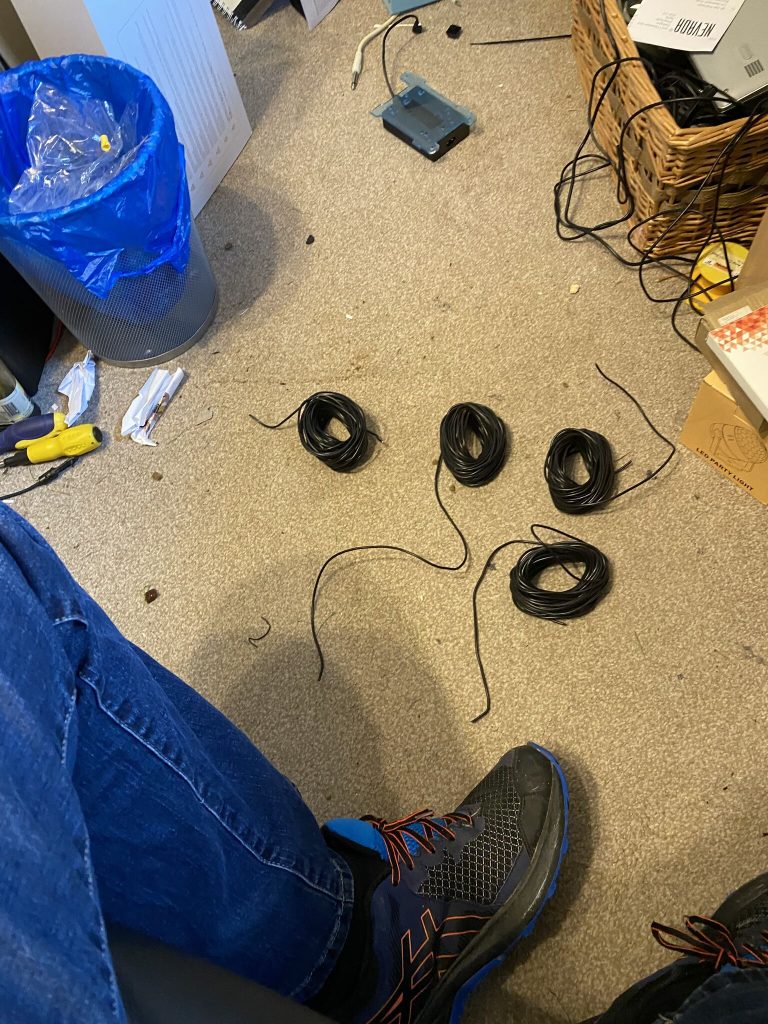 So i wanted to keep 4 radials to one connector so seperated them out that way from the big 'rats nest' of wire i had. I then stripped, tinned and when all four were tinned, inserted them into the lug. I could then use the glue-tube and some tape to keep everything waterproof. With all four radials on, i would then take them out the shack to the garden, ensurign a 'clear' workspace to continue working.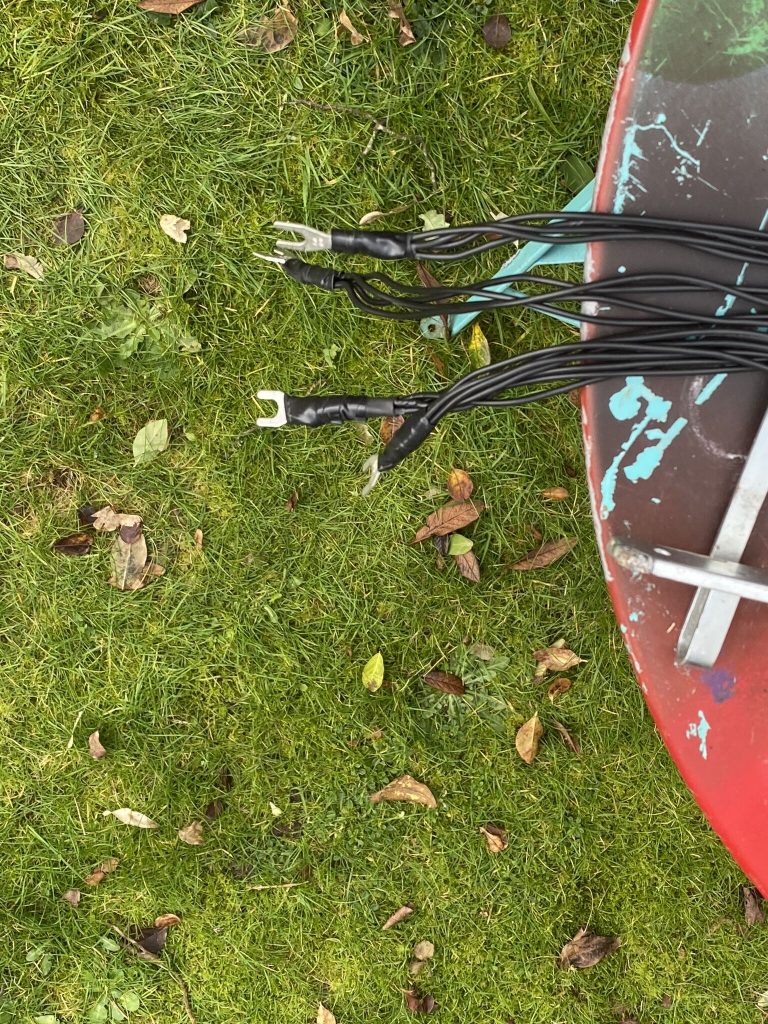 By now it was getting close to 4 and the time to tidy up and think about what i would do in the coming week. I was really pleased with my progress today, albeit not quite transmitting, but with a well rigged antenna and the majority of the radials (batch 1) completed.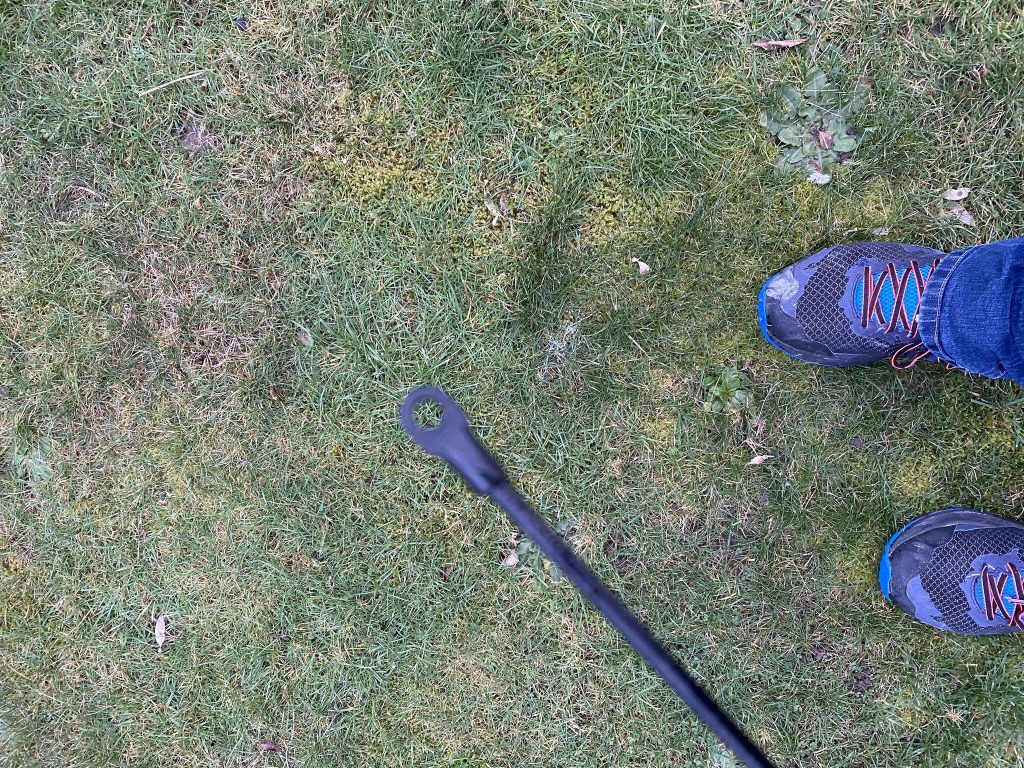 I used the industial strength superglue to attach the fish-eye for the 80m wire to loop thru and tidied the ropes on the upper two spreaders. Keeping things as tidy as I can helps with getting the mast vertical well and reduces any tangles/issues with getting it vertical.
So I have a few more radials to make up to get the full compliment of 30*10m ready, then completing the vertical construction with loops/hooks and feeding. Having built the 'classic' and Callums videos, I'm sure this will be quite straightforward.
I'm hoping that this time next week I'm measuring SWR on 80, 40 and 20 meter bands and they are close to being useable, if not perfect, but I know things can not always go to plan !
Heres looking forward to getting the Nebula on air – i think some form of naming ceremony will be required 🙂
Stay safe, 73
Alan / 2E0FWE