So having looked at reviews for a multi band vertical, the Hustler 6BTV looked the right model for me. The hustler came from Radio World, and the accessories from ML&S, as they didn't stock the 6BTV at this time. Needless to say both arrived very promptly.
I dug a hole to recommended depths and sunk a decent bit of scaffold pole I had into it. Having never done anything like this before, i was happy with the outcome in that the pipe came out level and the concrete set well. At the moment, it looks like what it is, a post in th eground, but it will look much nicer once the installation is complete.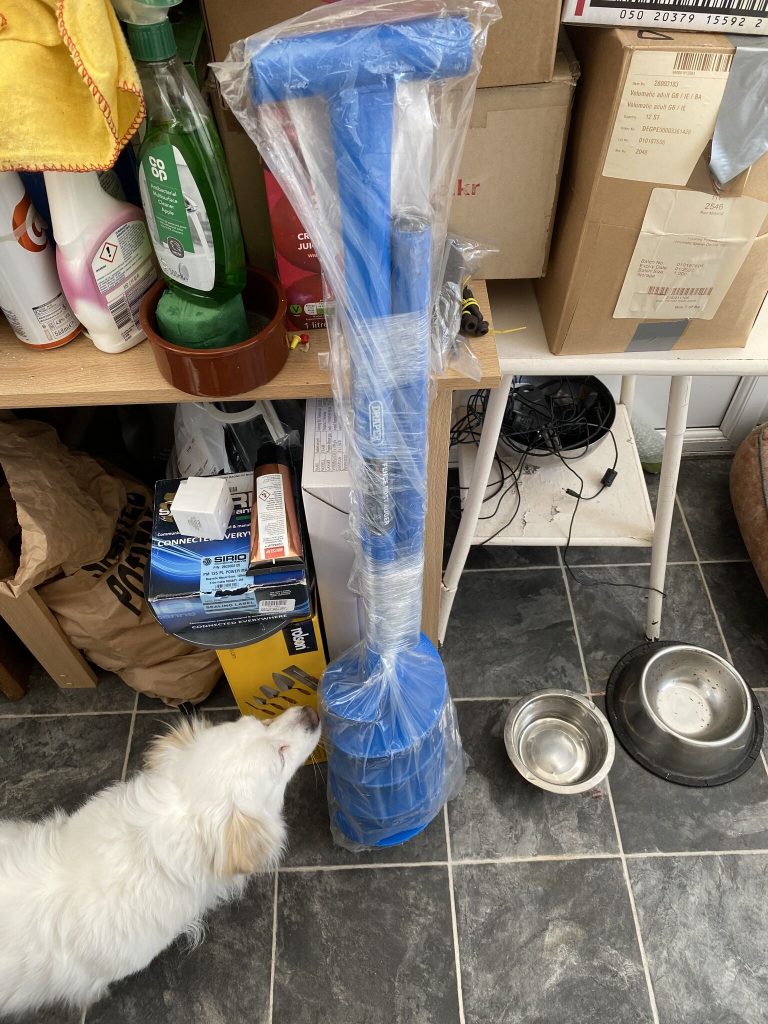 It should be noted the reason to try out a new antenna is that the tilt-base on the Nebula had a defect and would require a new bolt and drilling the base again. I also wanted something that was easier to take up and down as even with the tilt base the Nebula is quite a weight, and the guy ropes tended to get tangled quite frequently.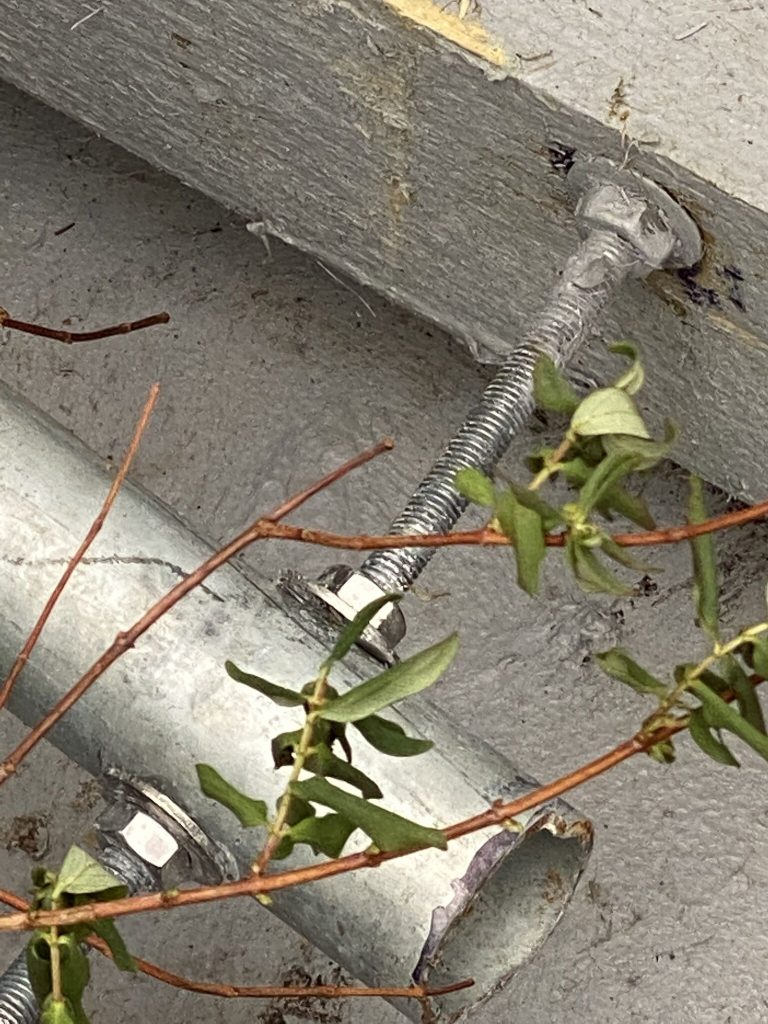 It has set a very high standard in band coverage and reach, so it will be interesting to do a comparison on the same transceiver.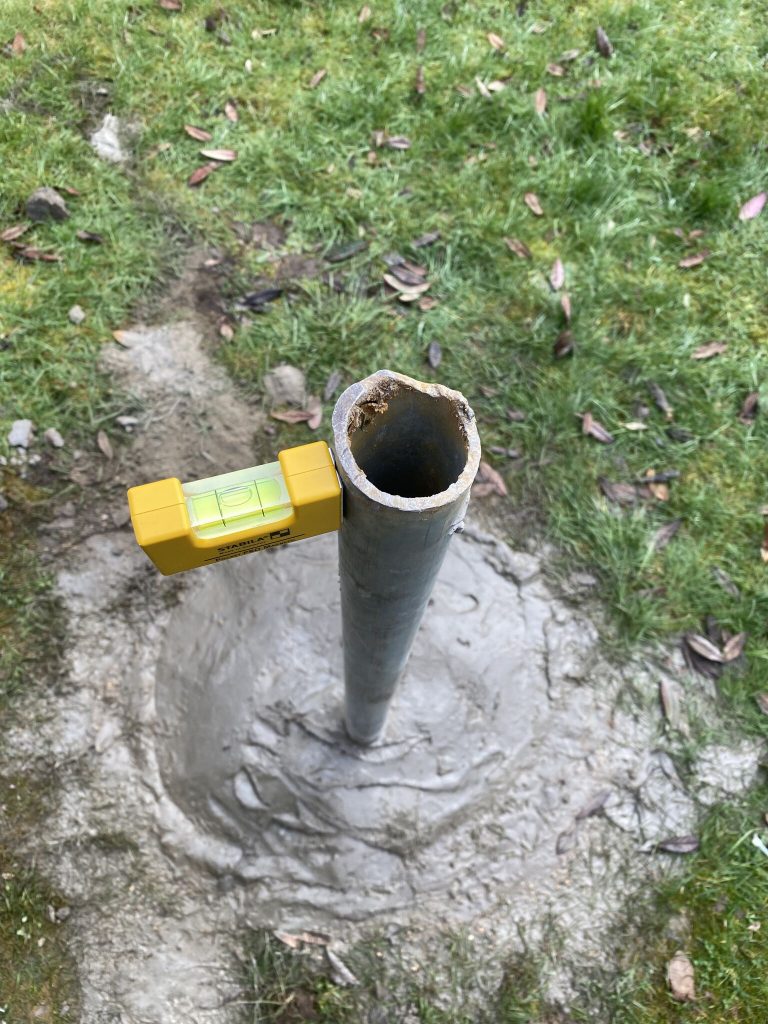 The post to attach the DX Engineering and Tilt base has gone in really well, and very level. I had one section of PVC piping already in the shed, and have ordered one more and some vent-like structures to feed the coax thru under the radials will obviously check the coax for connectivity before burying it !
I'm waiting on some more radial plate bolts, so far it has 20 on there, but i want the full 60, as I'm limited in space in some directions, I want to get as many as I can down in a very radial/spoke fashion as described in the documentation.
So far I'm really encouraged by how well the instal is going and the documentation supplied with the antenna and components is top notch, but the proof will be in the performance of the antenna, which I hope wont be too long in happening !