So after a week away I decided to try my luck at Avon Heath Park (G-0362) again. This time I was determined to activate the park in any way I can with the IC705. I really wanted to prove the HFJ-350M toybox antenna was a viable portable antenna. With the Comet CGW-560 radials connected I have tuned it before at the QTH, but never out in the field, where anything and everything that can go wrong, will go wrong.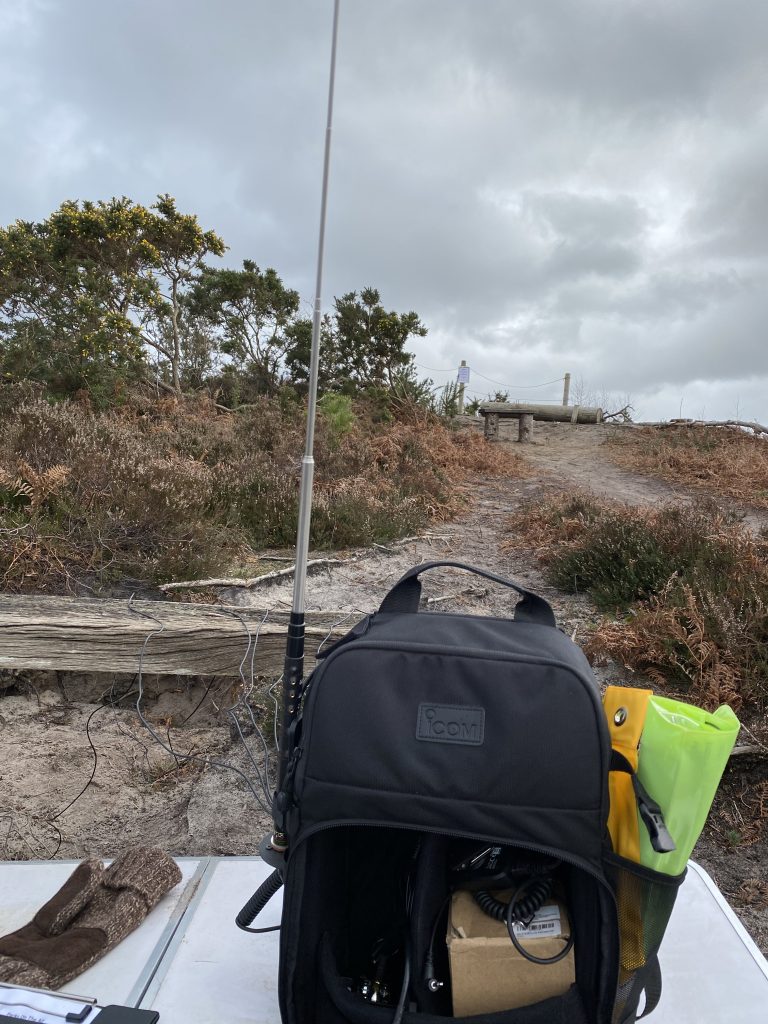 I had purchased a pop-up privacy tent, i had tested and set it up at home, it was really easy (of course). At Avon Heath I encountered two problems. High winds and very stoney ground. The pegs I had would of been fine on firm soil and no wind, but the winds kept the tent blowing away. With one huge gust my tent was gone but i captured it, only for one pole to snap ! I am hoping it can be repaired and used on other less windy trips. I will have to find some of the good 'corkscrew' pegs I have used camping before, but have mostly used up/used at home.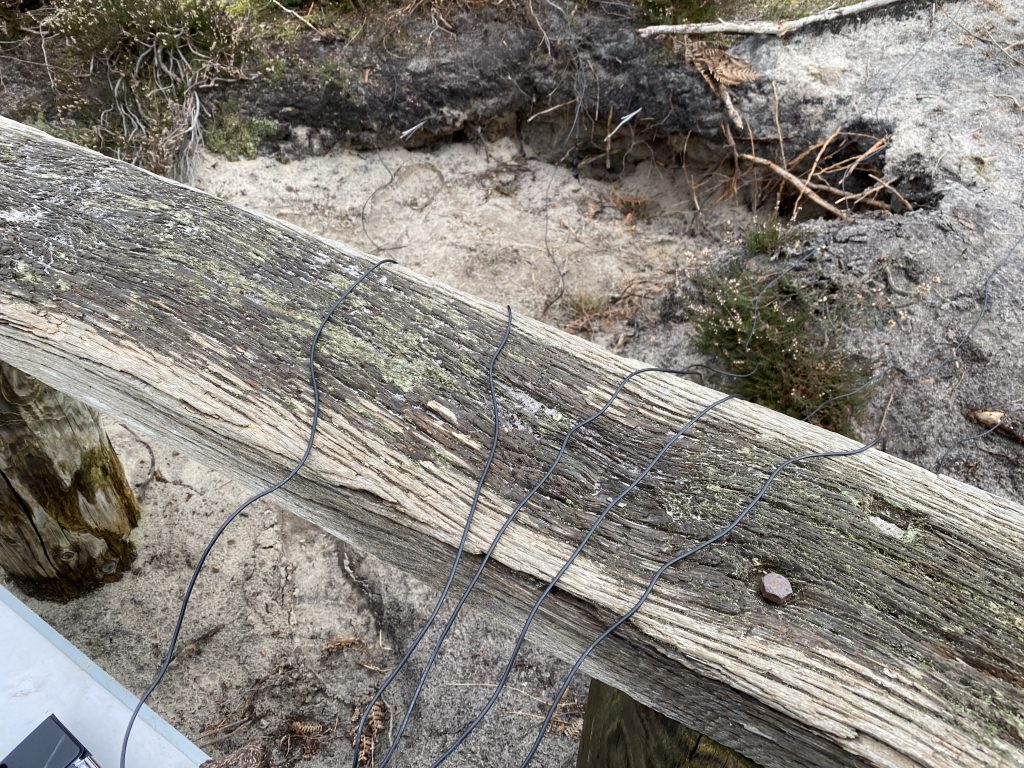 The ground at Avon Heath is very sandy, I'm not sure if its a good conductor or not, but I lay the radials over it as I had little alternative. I also found I had left a connector to allow using my rigexpert directly to the antenna at home. This was very frustrating as I was sure I had packed it ! I was able to tune the antenna using the IC705 in built SWR graph, and on 40M FT8 frequency got the SWR down to 2.0 – 2.5, whilst not ideal, it was at least workable.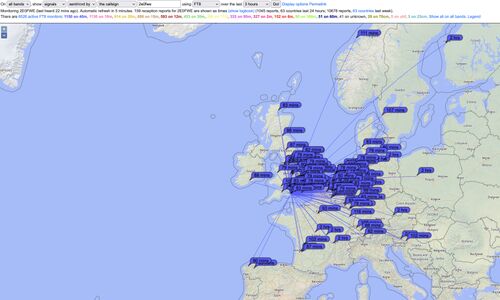 I was able to check on-site using PSK Reporter that my signal was getting out good enough to be received – the above screen shot is from when I returned home. I did find the mobile app took some getting used to, but still workable (with gloves on !)
I spotted myself on the POTA app page and for 40M FT8, and sure enough I was getting quite a few contacts quite rapidly – not sure if it was because of POTA or just people making FT8 connections, I was just grateful to be making QSO's on a very compromise antenna and relatively low power.
I had one major annoyance in that when my laptop booted up, the date on it was incorrect, thankfully I could quickly use the wi-fi on my iphone and sync my clock against rolex.ripe.net to get my time correct, however this would mean my 1st contact via WSJTX would need its log entry corrected.
I continued to stick with FT8, determined to activate, i had a great flurry of activity, then the longest time calling CQ, I think this must of been band conditions. When i was making QSO's I would get to received signal report, but not the import RR or 73 to log it. This was really frustrating as both my computer and mobile phone battery where becoming depleted much quicker than anticipated. I only needed one more QSO to get the 10 needed to activate the park.
I turned on the THD7 and called CQ on 2M for POTA, thankfully and with much joy on my part I contact M7PBT and we quickly moved to 145.575 on 2M. I got a great 59+20 reception report from the higher location, and the final contact needed to activate the park !
I re-spotted myself to say I was going QRT as the weather was going decidedly southwards, so I packed up as quickly as I could, but ensuring there was nothing left behind and keeping the park tidy.
I know FT8 isn't every ones 'flavour' but for me today, it done what I set out to do, activate the park. I also proved that the toy-box antenna is at least viable in data modes on 40m and was very easy to setup, just a case of laying out the radials.
I again with hindsight realised that I took way too much and my initial plan of just my backpack with the IC705 and my laptop would of been more than sufficient for todays digital operating. The backpack really proved its price tag in being strong, comfortable and able to take all my equipment and has space for the THD7 to clip on.
In the cold weather having a cup of coffee and boiled egg really kept me going and energized. I was annoyed at being out in the open with the IC705, I didn't want to get it wet, but with light rain it was perfectly ok. I think a big poncho will be my best bet.
I did find my laptop was really lacking, the battery almost running out only after a few hours operation and the poor mouse control really shows how I've become a 'touch here on the screen' person now if I don't have access to a mouse (laptop only has 1 USB port for IC705 connection). I think a Windows Tablet will help me allot with digital modes and logging software.
My other main learning was that the logging software I had come to depend on wasn't very good, in its 2nd outing it messed up the log files, resulting in me having to manually craft them. PoTA only except ADIF format, whilst text readable and not binary, can be edited. In my case I had to add my 2M QSO to the WSJT-X export.
I'm awaiting confirmation of my activation but again have learned a huge amount and had a fantastic time out. I want to do at least one activation a month, so am looking for another nearby park which has yet to been activated. PoTA is addictive !