With the 9700 setup on the egg-beater antennas, it was time to test out the TM-V71 on 2M for some Telephony QSO's using the Diamond X9000. The G4PRS net on Monday nights is on 2M, 145.375, and pulls in a good many callers from around the region, as my QTH is on the aft side of the 'hump' between Bournemouth and Poole hearing folk over Swanage and Weymouth way is very rare, but most contacts are very good to at least readable, with only a few which I couldnt make out.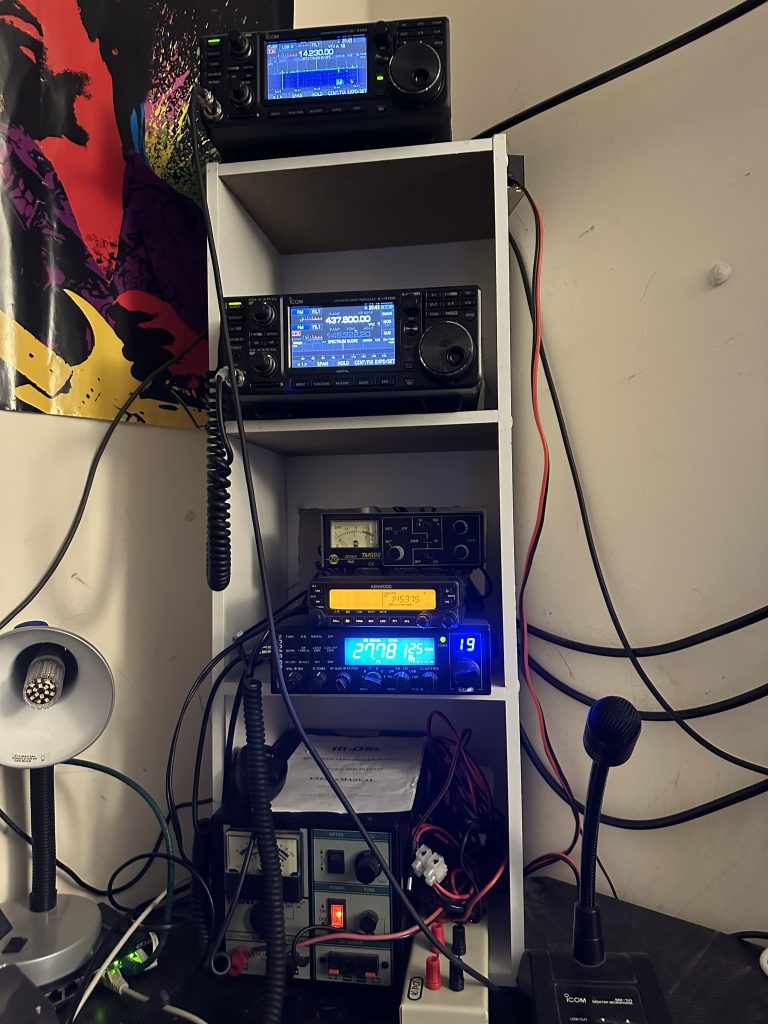 I got in early on the list of callers, (3rd in line I think) and net control (Peter) as G4PRS done an excellent job in getting everyone in. As seen from my 'scribblings' there was alot of callers ! I was greatful for the constructive input on my audio and strength, 1st time out was to quote 'blasting the doors off' so I got a bit further back from the microphone a second time around, which seemed to help. I will check the manual if there is a in-built setting for microphone amplification to see if thats set, mostly I've been using this radio for APRS previously.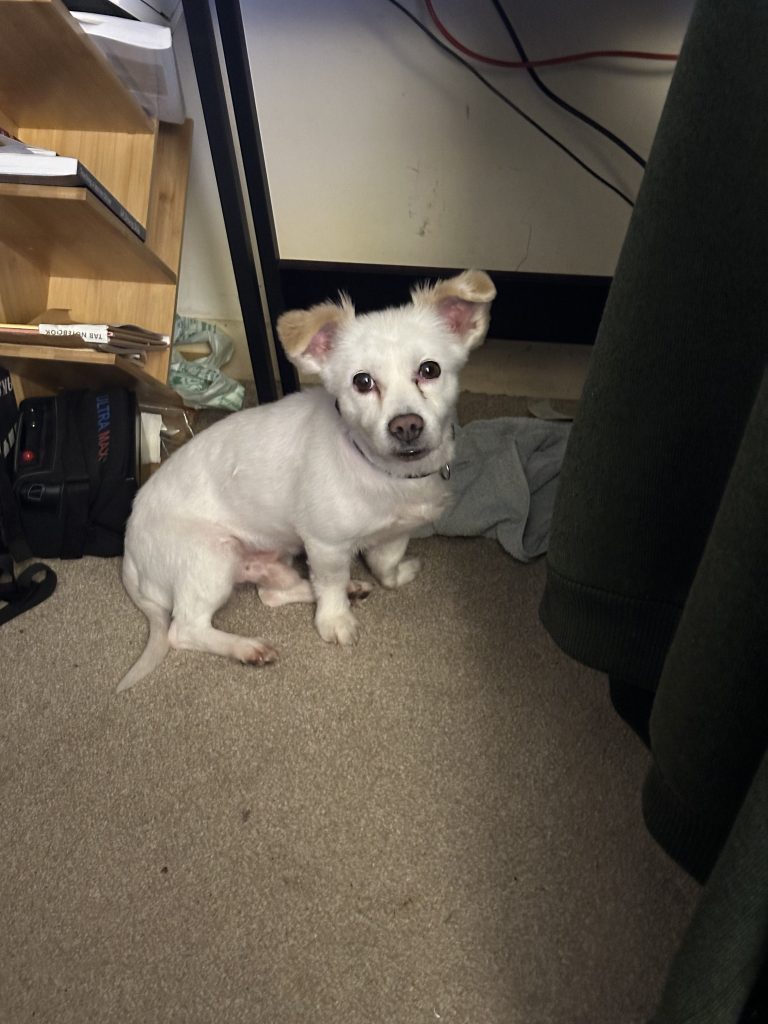 It was nice that folk on the net remembered me being in POTA, which sadly I've not had much time for this year, but am hopeful in the new year I will be back out again, maybe even December, will see how things go. I've packed the 705 in its case for now, so it is a nice 'go bag' setup and I do enjoy radio/POTA. Also good feedback on the blog (thanks G6AKJ) and bookcase – its nice to hear that i get at least one reader of the blog ! 😀
I have HRD running on the micropc you can see just under the monitor, the larger PC is a linux box, which I might use for the 7300 to keep the 9700 and 7300 seperate as to avoid any mistaken PTTs,etc.
All in all, the effort to get the radios set back up in the book-shelf-shack has been really worth it, with HRD driving the 9700 and the egg beater setup, as well a nice 2M/70cm radio, I'm looking forward to having more QSO's on UHF/VHF, as well as digital modes with the 7300, although 80m is very lively of late !
73's for now and thanks for reading if you got this far 🙂 Hope to catch you on air !