AM450 woes
So i started the day out on really wanting to get my MFJ receive only loop antenna up. I have used it before, but always slightly too low. The mast I purchased to support this is the DIAMOND AM 450, it is designed to hold light antennas such as the MFJ-1886.
As you can see in this video
When out with it, i guyed it and twist-locked the mast, but it always came slipping down, most the very top and the 3rd section from the top. I took the antenna down and brought it in for the evening, giving the mast a good clean/dry and seeing if i could get each section to lock in the comfort of my hamshack.
I did have some limited progress but still felt the 3rd section was not tight enough, the others were so tight, they really was an effort to unlock them.
I went out the following day, but again the mast slipped. I stood there trying to tighten each section, for untold time, but it just didnt grip, at all. I was clearly wasting my time with this mast. So if you want my opinion, DONT get the AM450, its dreadful mast with poor locking sections. All my other masts have some form of 'lock' or 'locking screw' and work perfectly.
Buddipole 20M
So whilst i am enjoying just how good the little mag-mount whip works on 20M with the IC705, i do have a proper, and pretty well equipped, buddipole setup. My problem, and here the blame lays soley with me, is that when ever I use the buddipole a part of it breaks, or gets damaged. I am pleased to say todays work showed that my patience and method have improved and no damage to the buddipole occured (so far..)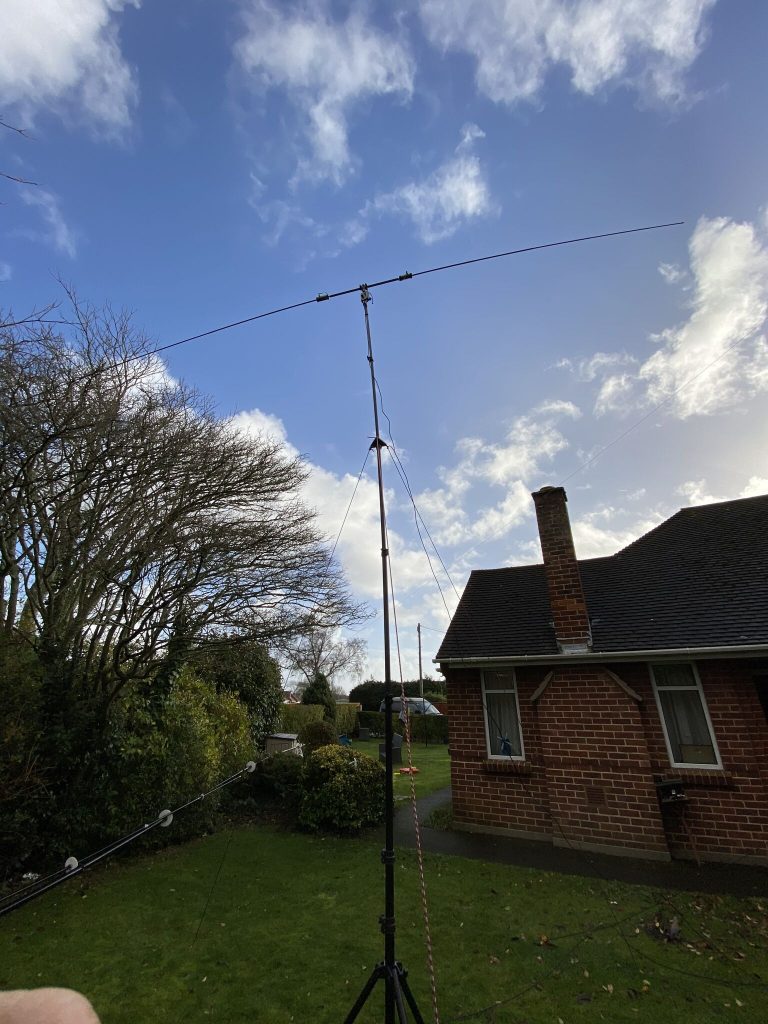 I want to put this here as a warning for anyone that buys the buddipole *ALWAYS GUY YOUR MAST* and not just 'at the end' when its going up, when ever you are working on it/near it, guy it, you need to concentrate on getting the SWR down and doing the loading on the coils correctly, bumping the mast so it falls over is probably going to hurt you and your wallet when the expensive 'whip' antennas snap from the copper screw-ends.
You do not want to rush a buddipole build – much like any other antenna, but there is more to do with a buddipole, hence why I'm always a little bit reluctant to get it out. Compared to a dipole or a random end fed, there is a substantial amount of work (arrange parts, put parts on, tune antenna – reguy for elevation, measure SWR, bring down, SWR..)
But that said I'm very happy with the gain I'm getting off the buddipole dipole, sure it could jus tbe the conditions, but the antenna is really pulling in the signals. I'm putting out 10mW on WSPR. Just checkout the reports.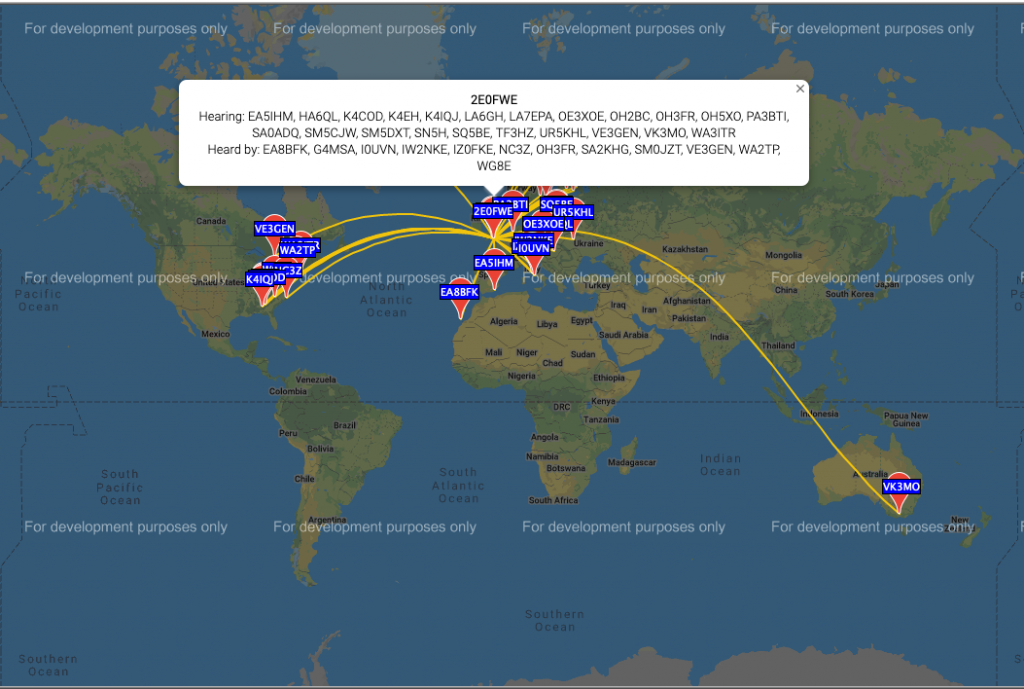 On FT8 the SWR was over 3 on 5W of power, but I'm hoping the kit I'm building will help with that !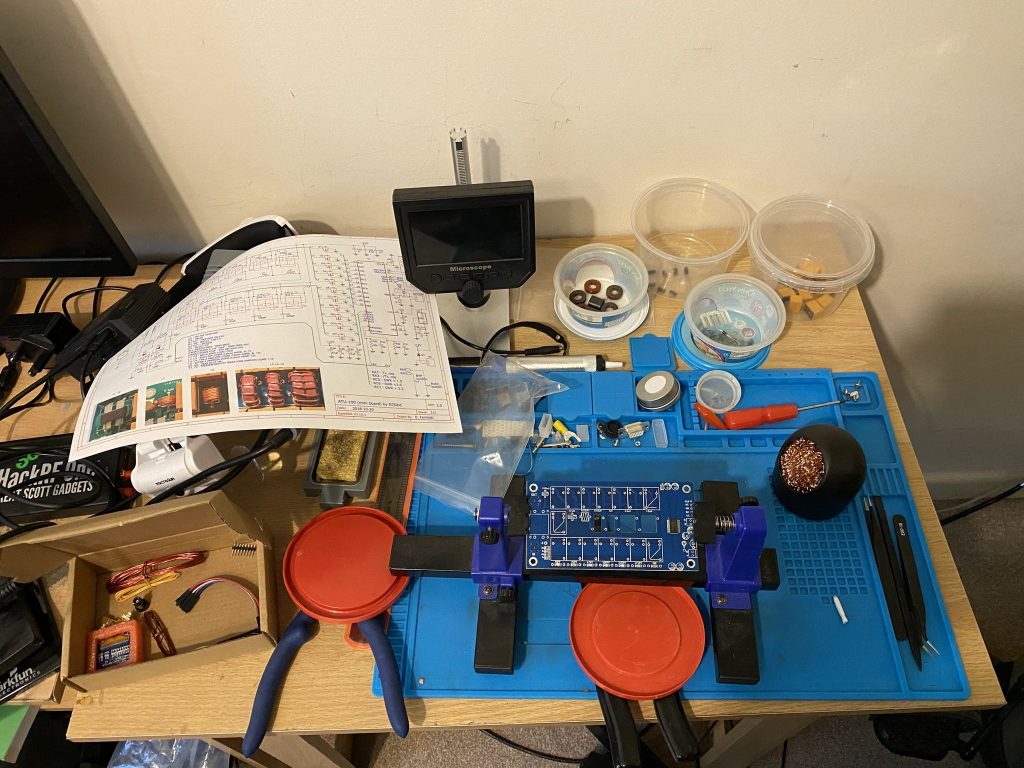 It will probably take me a few hours over a couple of days to do all the necessary winding and soldering, but the ATU gets impressive results (when built correctly !)
I've ordered some tools (didnt fancy cutting a fence post with a small wood cutter) which will come in useful around the house.
Stay safe and 73 !
Alan / 2E0FWE