With a long bank holiday weekend for the Queens Platinum Jubilee I set about decoration the QTH. Whats the ham radio connection ? Well I mostly re-used antenna masts for the bunting and flags.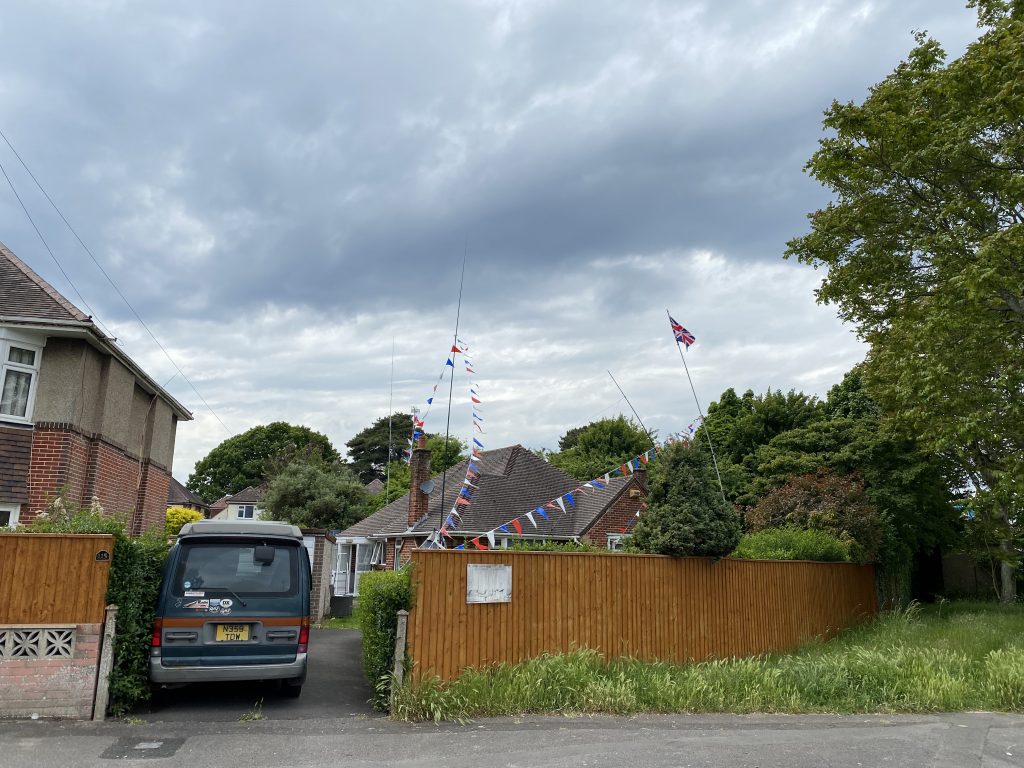 After an hour or so I got the bunting and flags up. One line of bunting accidentaly on purpose got caught up in the defunct TV antenna. As it was providing a good support to the bunting, I left it there !
For the Union Jack flag pole I took down the defunct NOAA antenna which is supported by a awesome Barenco tilt base, this makes getting masts up really easy.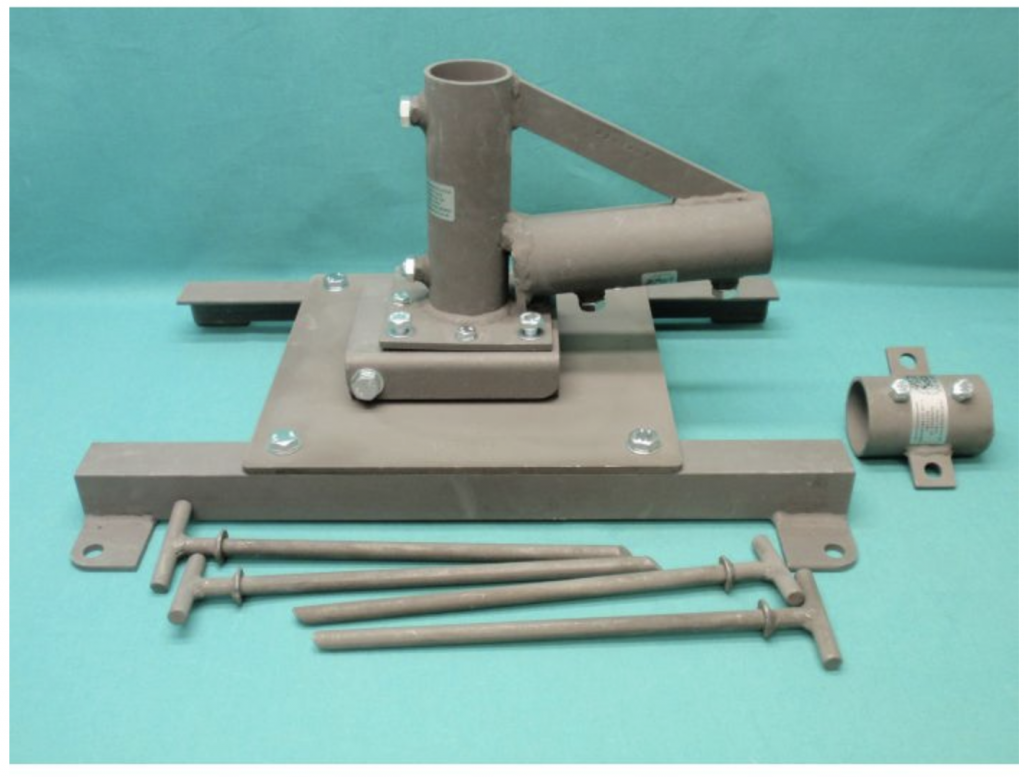 I guyed up the mast it does get it bit blustry in that corner of the garden as its not shielded by any trees/houses.
For the bunting I lowered the 80m end fed antenna on the DX Command mast and hooked it onto one of the guying plates, it went up really easily, that mast is pretty bullet proof and the guying plates are extra strong, allowing the bunting to go over it, with plenty of distance between both (I dare say a few watts in the wire could effect the plastic bunting !)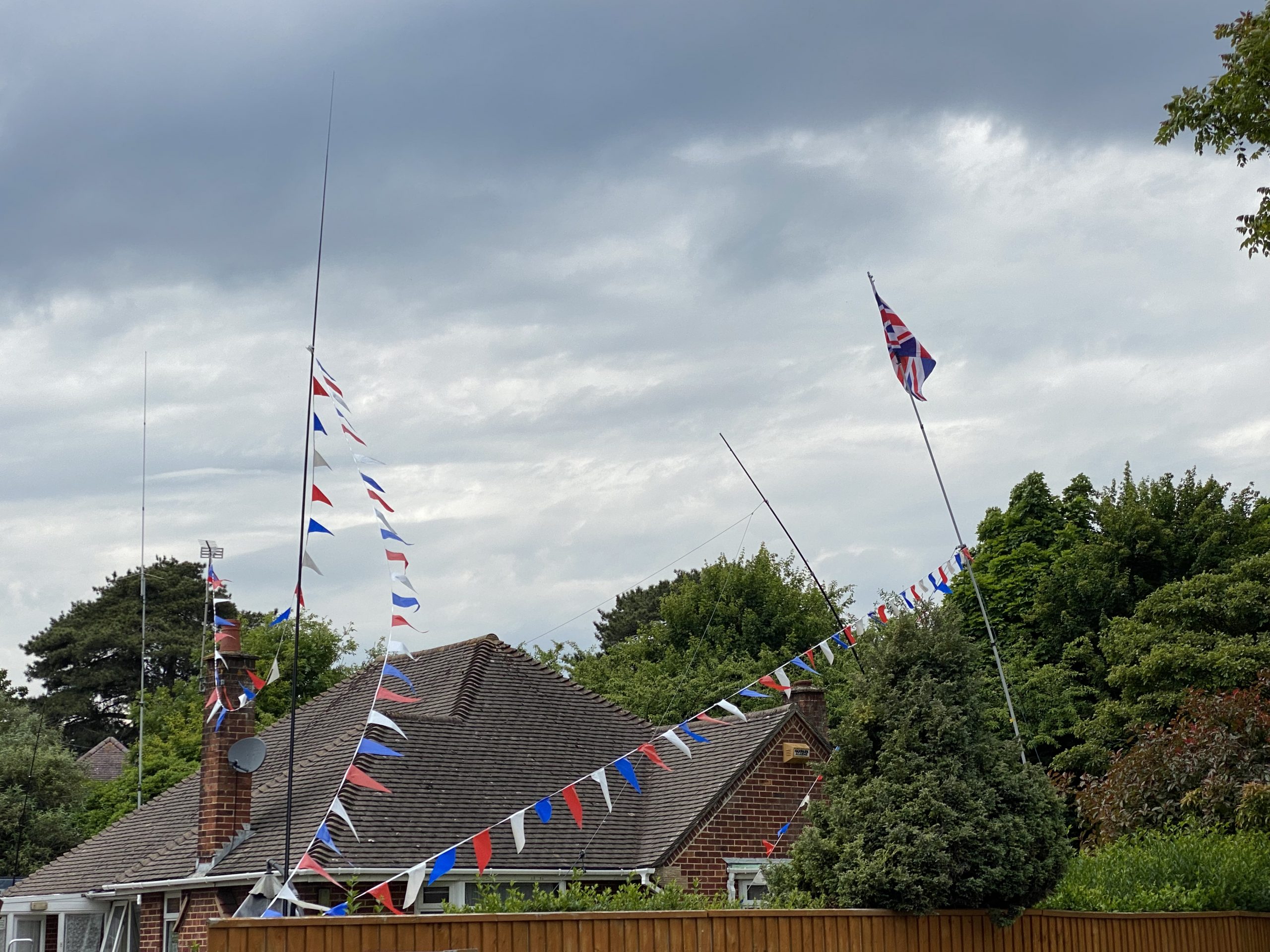 For the other bunting I used a Sotabeams mast attached to our garden umbrella. It has a fair bit of 'lash-bonding' and then sizeable weights on the base to keep it vertical. During raising the bunting flapped around somewhat and got caught in the TV-Antenna ! I did attempt to get it down with another Sotabeams mast, but it is pretty tangle around the base of the TV Antenna ! So I've left it there for now.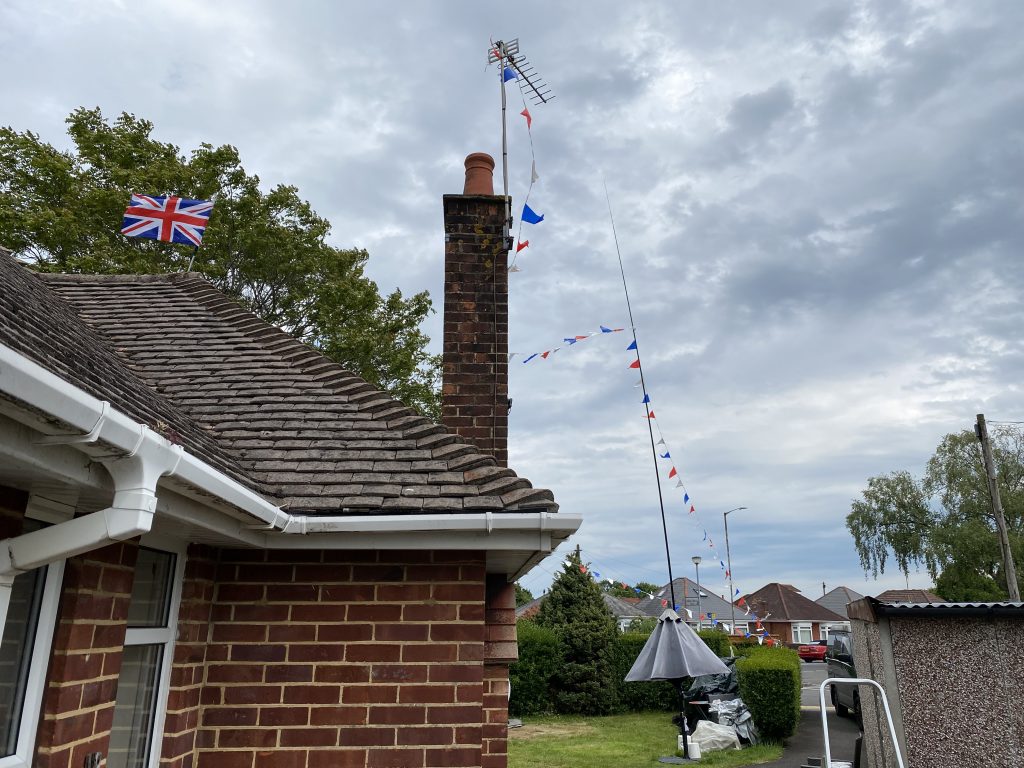 I was happy to get all the bunting and flag up, I vividly remember the jubilee from 1977 and the street party then and what a happy occasion it was. Thankfully there is a street party tomorrow and am hoping the good weather holds out, its been plenty of fun putting the flag and bunting up and I hope it sets the jolly atmosphere on the street off (although the lower half of the road at the QTH).
Happy Jubilee weekend to you all.
73 / 2E0FWE